The Loop
Indianapolis 500's resident teaching pro missing (for good reason) on busiest week
The Brickyard Crossing Golf Course adjacent to (and inside) the Indianapolis Motor Speedway is in the midst of its busiest week of the year in the run-up to the Indianapolis 500. So where is its head teaching professional?
John Dal Corobbo is away playing golf. It is an excused absence, however, and his excuse is a good one. He's playing in the Senior PGA Championship in Benton Harbor, Mich.
Not only is he playing, he is in contention after shooting a six-under par 65 in the first round on Thursday at Harbor Shores, three back of the torrid pace set by Rocco Mediate.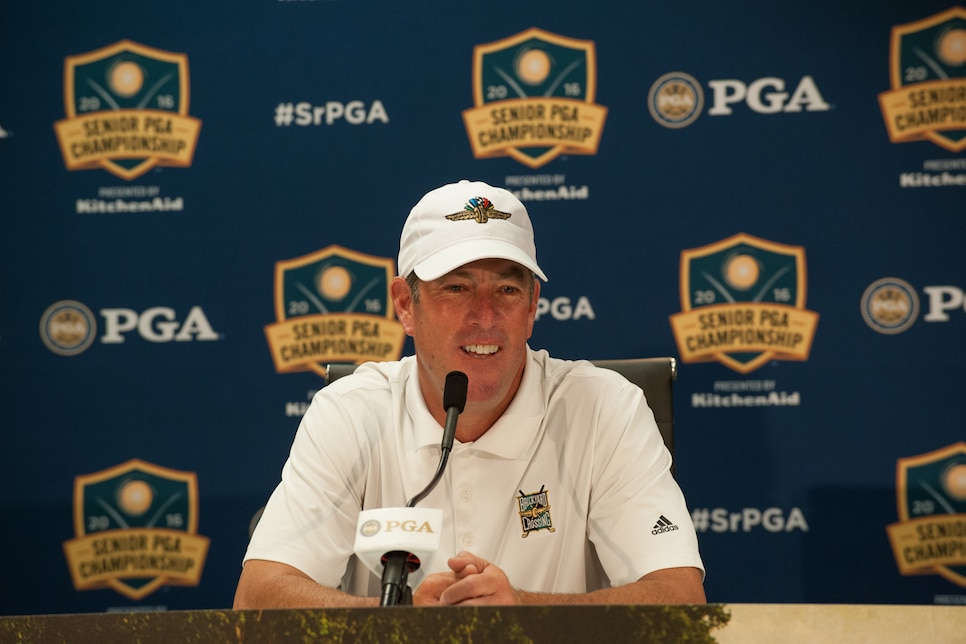 Dal Corobbo, 52, qualified by virtue of his victory in the Senior PGA Professional National Championship last year.
Four of the holes the Brickyard Crossing Golf Course are situated in the infield at the Indianapolis Motor Speedway, and players play on even through qualifying for the Indy 500.