Increasingly severe penalties for slow play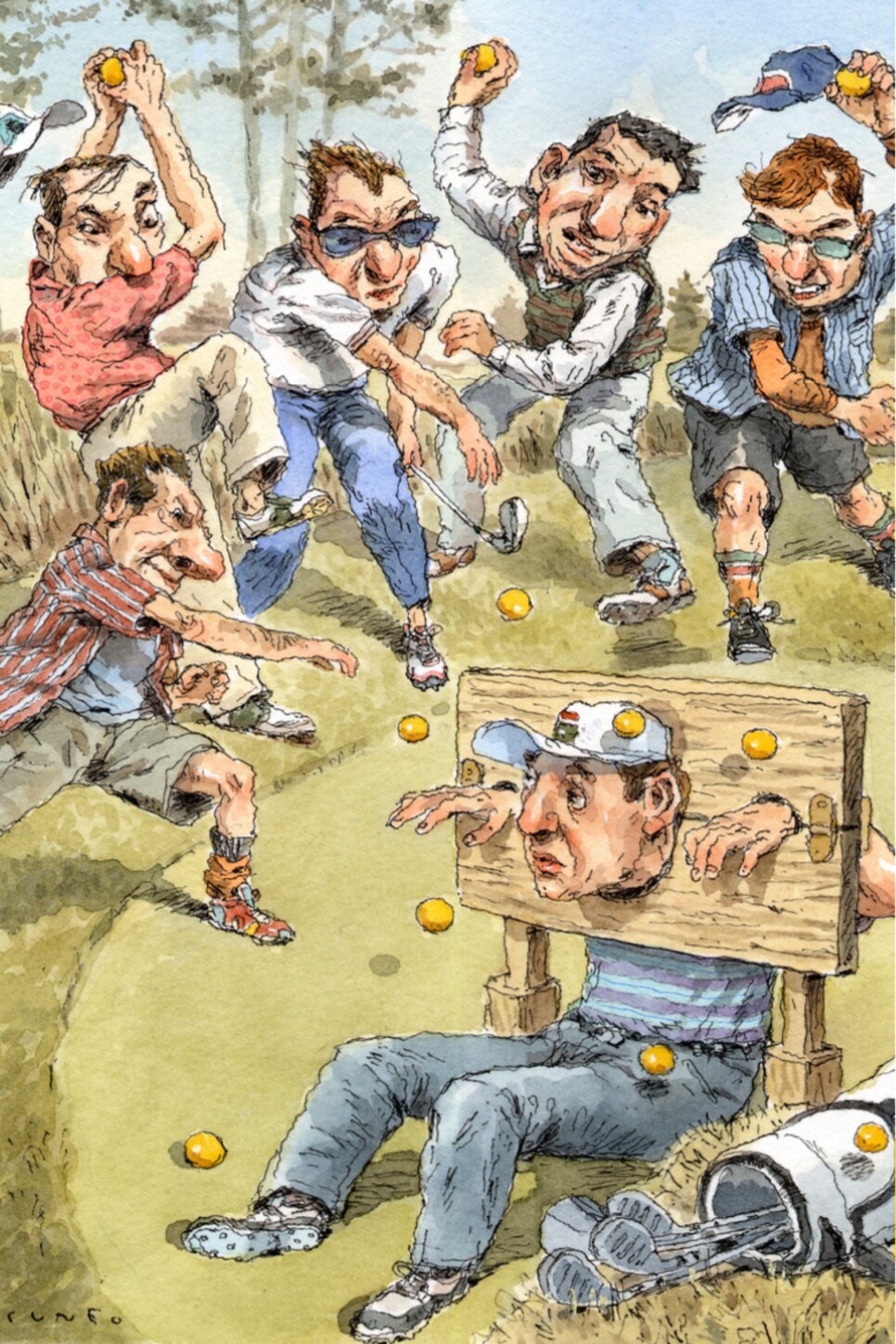 Write "I will be ready to hit when it's my turn" 50 times on blackboard.
Three-day ban from player dining.
Latest tee times on Thursday and Friday means two days of bumpy afternoon greens.
Courtesy car replaced with 1975 AMC Pacer.
Early-morning bunker raking detail with grounds crew.
Be Brooks Koepka's towel boy at the gym.
Scarlet letter "S" stitched onto polo shirt left breast.
Like an ancient stoning, except with limited-flight balls (above).