News
Inbee Park wins Founders Cup with late run of birdies that ends Laura Davies remarkable bid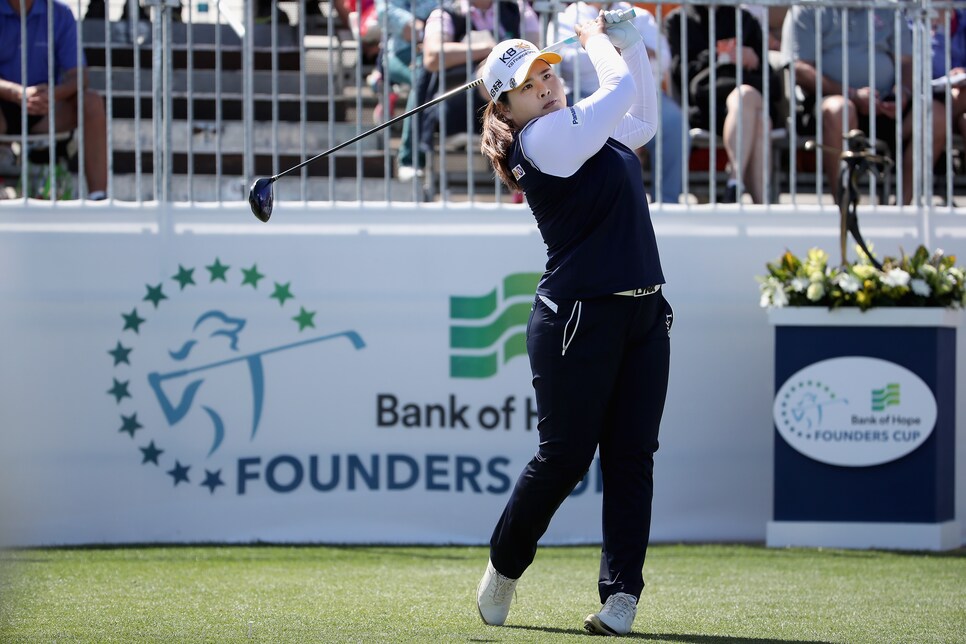 A tournament that built its foundation on nostalgia was gamely represented on Sunday by Laura Davies, who has contributed to the game's history.
Davies, 54, threatened to turn back the clock in the Bank of Hope Founders Cup, which pays homage to the LPGA's past of which she is a part, but ultimately she was bettered by Inbee Park, who has simply reset the clock.
When Davies had pulled within a shot of the lead, Park birdied four straight holes on the back nine at the Wildfire Golf Club in Phoenix to win by five, her 19th LPGA victory. Davies, Ariya Jutanugarn and Marina Alex tied for second.
Davies, who was bidding to become the oldest winner in LPGA history, followed a Saturday 63 with a Sunday 69 that was her first LPGA runner-up finish since 2007.
"I realized the record of how old I am now and not having won for God knows how many years on the LPGA, it would have been huge," Davies, whose last victory was nearly 17 years ago, said. "But I'm actually quite pleased. It's a great finish for me. I was four over after six on the first day. Just to get into this position is amazing."
A World Golf Hall of Famer, Davies at least was beaten by a future Hall of Famer, a rejuvenated Park, who already has qualified for the LPGA Hall of Fame and was the youngest to do so, at 27.
Still only 29, Park, who only two years ago was seriously pondering retirement to start a family, has had her interest in the game rekindled.
"When I was taking the long break [last year], I was just thinking, 'I think I can do this life as well,'" she said. "Just kind of thoughts like that. I just love the breaks. Just really refreshes me. I'm not burned out. I'm happy to play golf again."
Rounds of 63 and 67 on the weekend don't foster unhappiness, of course, though she confessed to being somewhat surprised, given how long she took off. Last year, she played only 15 LPGA events and ended her year after the Women's British Open in early August.
"I didn't expect to win this early, obviously, after a long break," Park said. "In Singapore [the HSBC Women's World Championship a few weeks ago] I felt like my ball-striking was quite good and I just needed to work on the putter a little bit. And it worked pretty good this week."
It was better than that on a bogey-free weekend, when she made 12 birdies and an eagle, four of the birdies coming on the back-nine run on Sunday that served notice to the competition, that her form has returned two weeks before the LPGA's first major, the ANA Inspiration.