The Loop
Inbee Park shoots 66, says Olympic gold would be the highlight of her career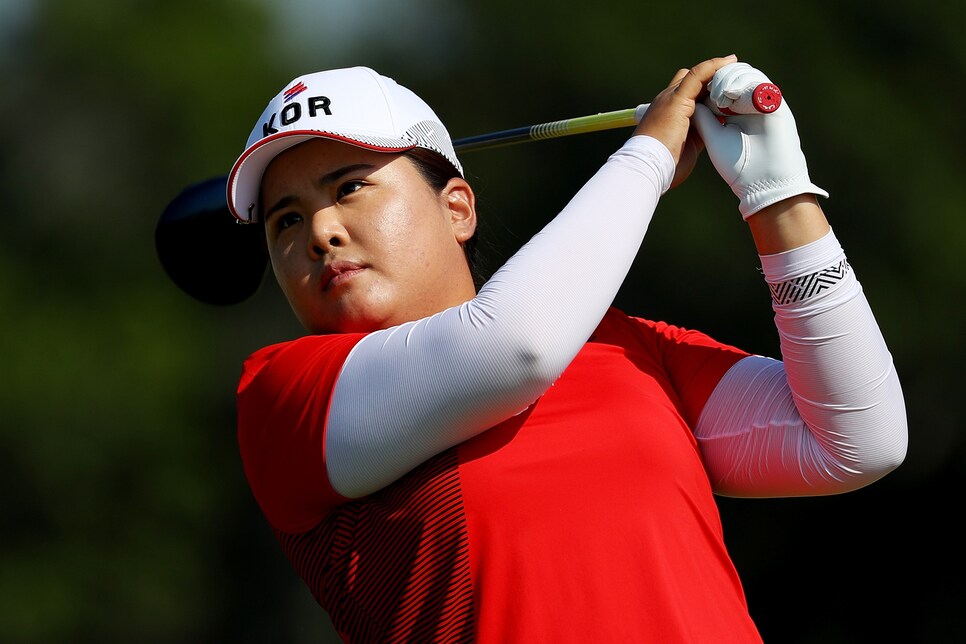 RIO DE JANEIRO -- On a bogey-free day when she was feeling a rare case of first-tee nerves, Inbee Park said winning the Olympic gold medal would be the highlight of her career.
Park put this week's golf in a new light, twice mentioning "career highlight" just 24 hours after saying the Olympics were "so hard to compare" with winning the career Grand Slam or even a major. The 28-year-old Korean suggested yesterday that the "Olympics is just Olympics."
But after a flawless 66, Park was asked at the end of her press conference by LPGA Chief Communications Officer Kraig Kann what a win at Rio 2016 would mean.
"I've played and I've won a lot of the major championships, and obviously in the Olympic Games, you get to only do it once every four years, and golf in 112 years. So being able to be standing here representing South Korea in my golfing career is something very special and very meant to be. So very happy to be here. It's a huge honor, and like I said, it could be the highlight of my golfing career."
Even though she's qualified for the World Golf Hall of Fame and a career Grand Slam, Park pivoted in fairly stark fashion. Perhaps the five birdies and 13 pars over an Olympic Golf Course helped, just as it did last week for the men when many said the unique sights and sounds at Rio's golf venue changed their perspective. Park has heard rumblings for months from a Korean media that has questioned her readiness for the Games, and certainly defused any doubts with her play and remarks.
The five-under-par round looked like the type of effortless golf that helped Park win 17 LPGA tour events, including 7 majors. On a warm, beautiful and breezy day at Rio's Olympic Golf Course, Park picked up birdies on two of the course's most difficult par-4s, the 11th and 12th, where a 5-wood to 33 feet was one of only five birdies on the hole all day.
Underneath the Korean colors she is wearing with pride -- and some duct tape added last minute to cover logos she claimed were not allowed to be shown even though her teammates displayed them -- Park admitted to a rare case of nerves.
"I felt quite nervous this morning, teeing off, and being able to overcome that kind of nerves feels great," she said.
Park has battled injuries and a desire to compete, most recently rehabbing a thumb injury that kept her out of most summer events until a tune-up start in Korea two weeks ago. She's also giving less-than-subtle hints about wanting to start a family. But Park sounds tired of answering either question.
"I really think it doesn't matter how my thumb feels right now. I want to give it my best this week, and that injury is not going to be a problem this week."
Nor will be there any problem going forward on the matter of her desire to win the Olympic gold medal.