In Your Opinion: The tape-delayed Presidents Cup coverage was the biggest fail
What was the biggest golf fail of the 2013 season? Easy: The tape-delayed coverage of the final round of the Presidents Cup.
For those who don't remember, despite the final round of the Presidents Cup being pushed forward to avoid bad weather, NBC decided not to show the round live. Fans, as a result, were forced to follow the latest news on Twitter and when the clinching point was finally won, it overlapped squarely with NFL Sunday. FAIL.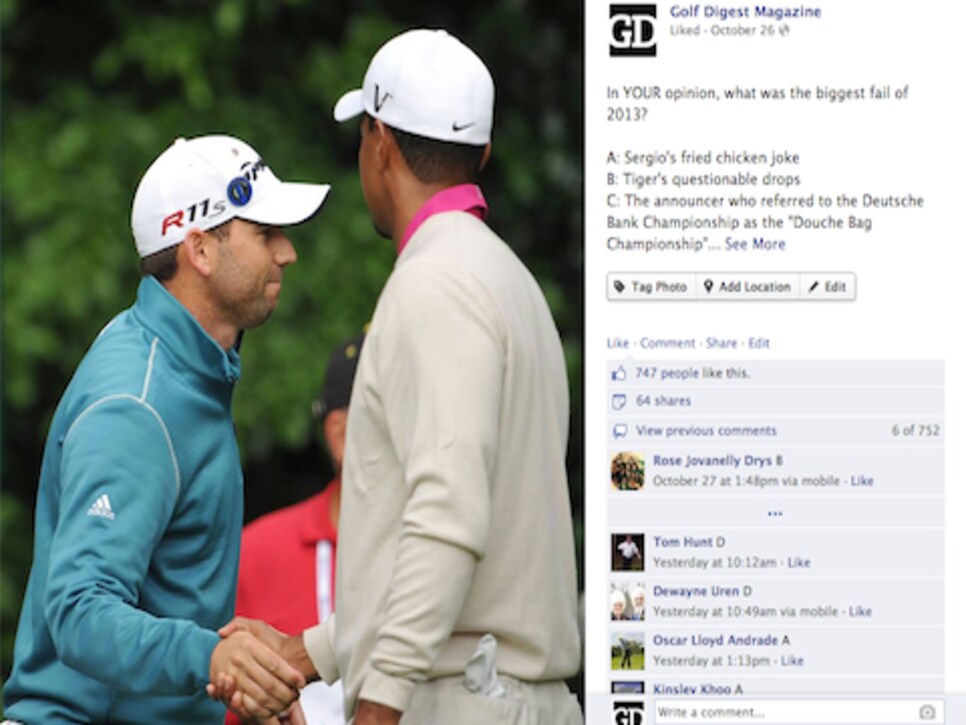 Perhaps surprisingly, the announcer who called the Deutsche Bank Championship the "D---- Bag Championship" finished last, with 22 percent of the vote.