The Loop
In their understated ways, Inbee Park and Lydia Ko showcase the rare qualities of greatness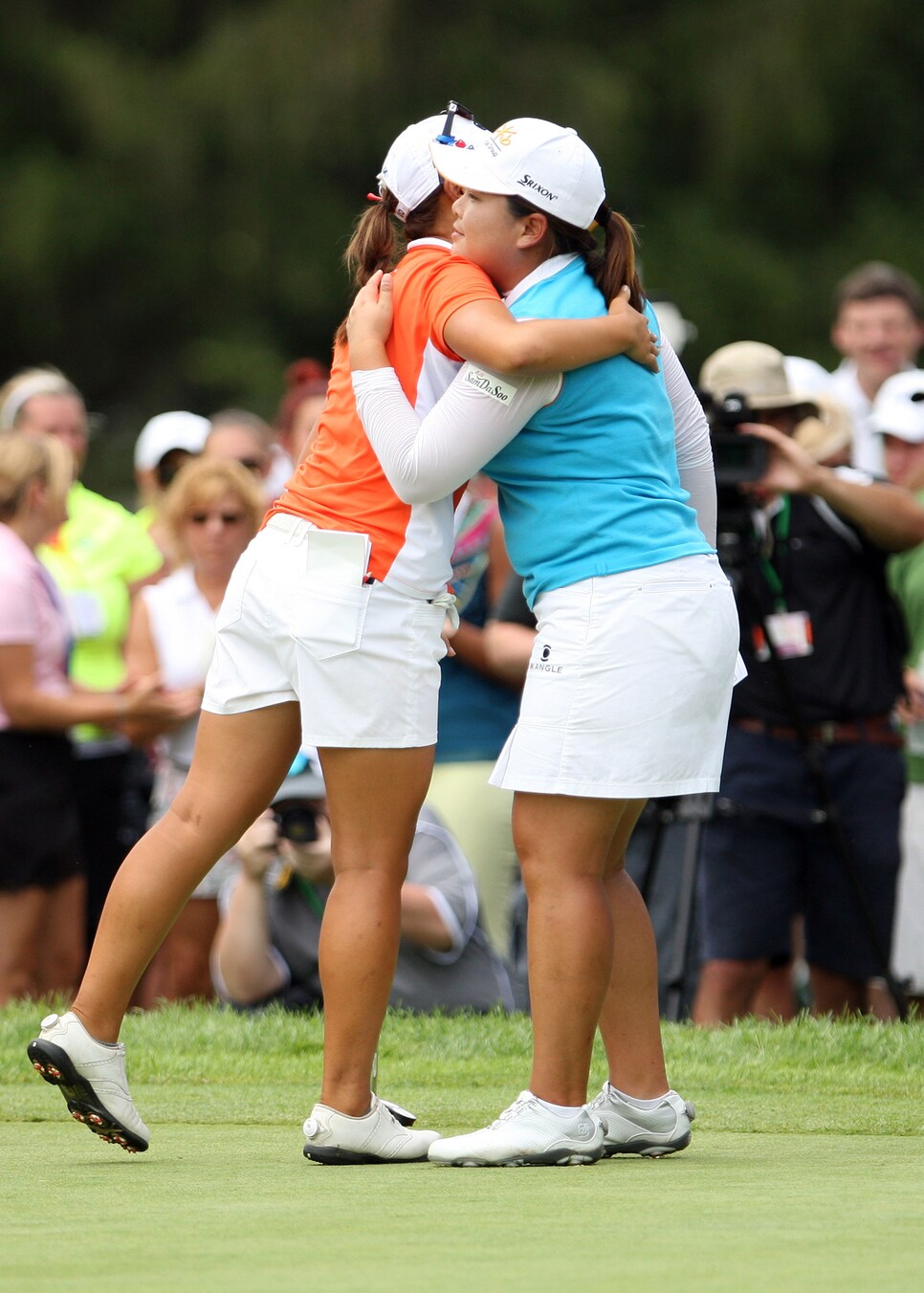 What is most vital to being a complete golfer?
Although it's strictly speaking an unreachable ideal, there are many contributing elements. A few would include power, touch, repeatability, the ability to pull off emergency shots, the knack for being clutch.
Yet all are subordinate to the factor that either contains or even causes the others: Control. Control of the ball, and control of the self.
Jack Nicklaus, Ben Hogan and Tiger Woods during their extended primes each maximized the crucial quality in both dimensions. Anecdotal history suggests that Harry Vardon should make it a foursome.
Ko and Park are also almost mystical in their calm. Some say this is boring, I say it's a huge part of why they are so good.
Bobby Jones and Byron Nelson had both, but the fact that the game wore them out early (retirements as full-time competitors coming at 28 and 34 respectively) indicates their control of self was more tenuous. Conversely, Sam Snead played forever, had more command of more shots than anyone, but lacked the mental mastery that otherwise would have made him the greatest player of all. Arnold Palmer probably cared too much about pleasing his army, which helped people love him, but didn't help his self-control. Two exemplars of the inner game -- Walter Hagen and Gary Player -- didn't quite have a commensurate control of the ball.
In women's golf, Mickey Wright's exhibited double-barreled excellence in collecting 13 majors in 12 years, but her Nelson-like farewell at age 34 suggests the mental wasn't optimum. In my mind, Annika Sorenstam stands as the female model of the best combination.
And now comes Lydia Ko and Inbee Park, who will face off starting tomorrow at the CME Group Tour Championship in Naples. In a remarkable showdown, the pair will be playing for LPGA Player of the Year, the Vare Trophy, the money title, and No. 1 on the Rolex Rankings.
It's early to put them in the class of the players mentioned above -- Ko is a mere 18 and Park, despite having won seven majors, is only 27. But each already has entered complete golfer territory.
Both are relentlessly straight. Both hit intelligent approaches with metronomic regularity. While few of their shots tee to green are spectacular, the efficiency produced is.
Once on the putting surface, both are special. Putting may be the physically simplest act in golf, the one that the amateur would seem to have the best chance to emulate the pro. But instead it's arguably where the gap is greatest, because the premium on control of the ball and control of the self is never quite so exacting.
Ko and Park are also almost mystical in their calm. Some say this is boring, I say it's a huge part of why they are so good. Years of interviews have taught me that all tour players feel intense roiling below the surface. Knowing that, the outwardly calmest golfers can be the most interesting to watch.
Accordingly, neither Park nor Ko verbalize much about how they play -- they intuitively know keeping those ideas to themselves keeps out interference. But both are perceptive, with Park uttering this gem yesterday: "The most scary thing about Lydia is she's so similar to me."
What do Ko and Park lack? Relatively speaking – clubhead speed. Both swing their drivers at less than 100 miles an hour – 96 mph in Ko's case, according to her teacher, David Leadbetter, which produces a driving distance average of 250.2 yards, 64th on the tour. Park's 248.15 ranks 76th.
Hank Haney says that the biggest separator of players, in terms of their potential, is clubhead speed. By that measure, Laura Davies probably actualized less of her talent than any modern woman player. Today, Ko and Park are theoretically at a disadvantage against much faster swingers like Lexi Thompson, Brittany Lincicome and Michelle Wie. But the ball control and self-control that Ko and Park focus on, and which Thompson, Lincicome and Wie comparatively lack, negates driving distance alone as a defining factor.
It sounds counter to the trend on the PGA Tour, where a new style of play - long driving, pin-seeking approaches and aggressive putting -- seems to be taking over. It's not a style made for consistency, but it gives so many of the young players on the tour in particular a better chance to win when they get hot with their power games.
It's a formula that makes sense, but not a formula for greatness. Jordan Spieth is currently the best player in men's golf because – without himself being a long hitter – he comes the closest to mastering ball control and self-control.
Ko and Park are the best players in women's golf -- and the most complete -- by a much wider margin, because their advantages in ball control and self control are even greater.