News
In their last days together, Webb Simpson keeps learning from his father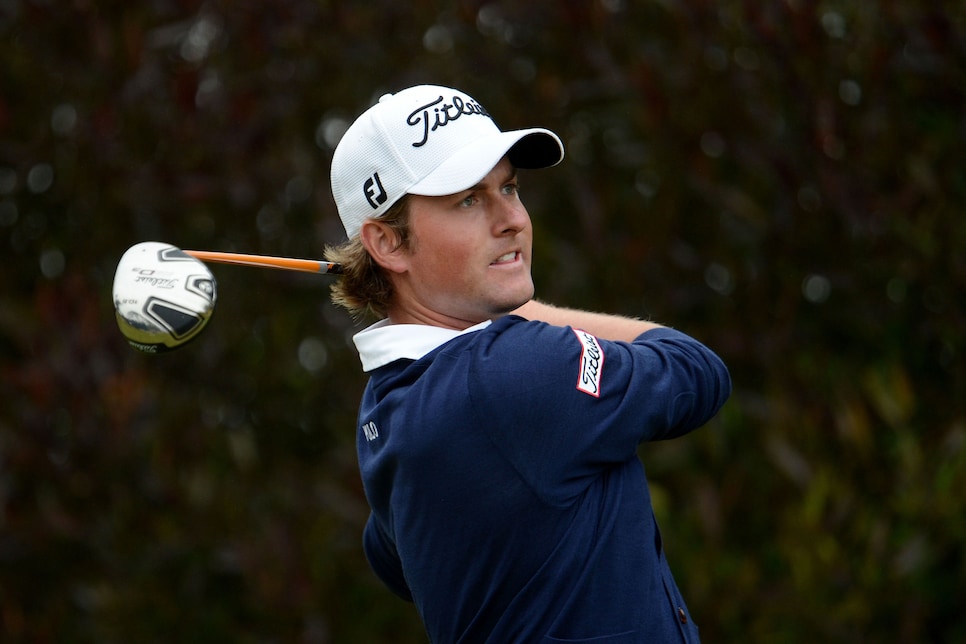 Photo By: Stuart Franklin/Getty Images
I'm thankful today for knowing Sam Simpson.
Sam is Webb Simpson's father. He introduced Webb to golf and his future wife, but there was so much more to Sam's life that he needs to be honored at this point in time. As Webb described it after withdrawing from the RSM Classic last weekend, to be with Sam in the final days of his life, "He was a massive gift to us."
I spoke to Webb as he spent time at a hospice facility near where he grew up in Raleigh. Sam has the same disease that Robin Williams had diagnosed in his autopsy, Lewy Body Dementia, also known as LBD. "The double whammy," says his wife of 38 years, Debbie. "Parkinson's and dementia. It's very hard to diagnose."
Sam's 74, but still somehow fighting off death. No surprise there. "I hear his voice constantly," Webb says. "One thing he preached was finish strong no matter how you're doing. Keep persevering."
Webb had that thought on his mind as he worked his way through a putting slump after the anchor ban went into place in 2016. He's living it now as friends and family pour through Sam's room, telling stories, reliving their memories.
"He's a hard one to lose," says Debbie. "For my children and me."
Stoically, Webb's been working on the eulogy. The key points are the intertwining of faith, family, integrity and, of course, golf. Webb got started in the game by tagging along with his father at Carolina Country Club. He was the No. 1 ranked junior coming out of high school, an Arnold Palmer scholarship recipient at Wake Forest, a semifinalist in the U.S. Amateur at Hazeltine National in 2006 (with Sam on the bag), and the 2012 U.S. Open champion by coming from four strokes back at The Olympic Club.
Hazeltine will be relived at the funeral service. Sam always questioned Webb's call of an 8-iron instead of a 7-iron on the 17th hole of the semifinal match. Webb came up a club short and made par, but he needed birdie and Sam didn't speak up. Webb's opponent that day was Richie Ramsay, the eventual winner. Had Webb made it to the finals, he would have been in the field at the Masters.
But all of that is history to Webb. They realized that two years ago, when Webb and Sam had their moment at Augusta National. Sam got them on the course when Webb was 12. Almost 20 years later Sam got to caddie in the Par 3. "That was really, really cool, experiencing the whole thing together," says Webb.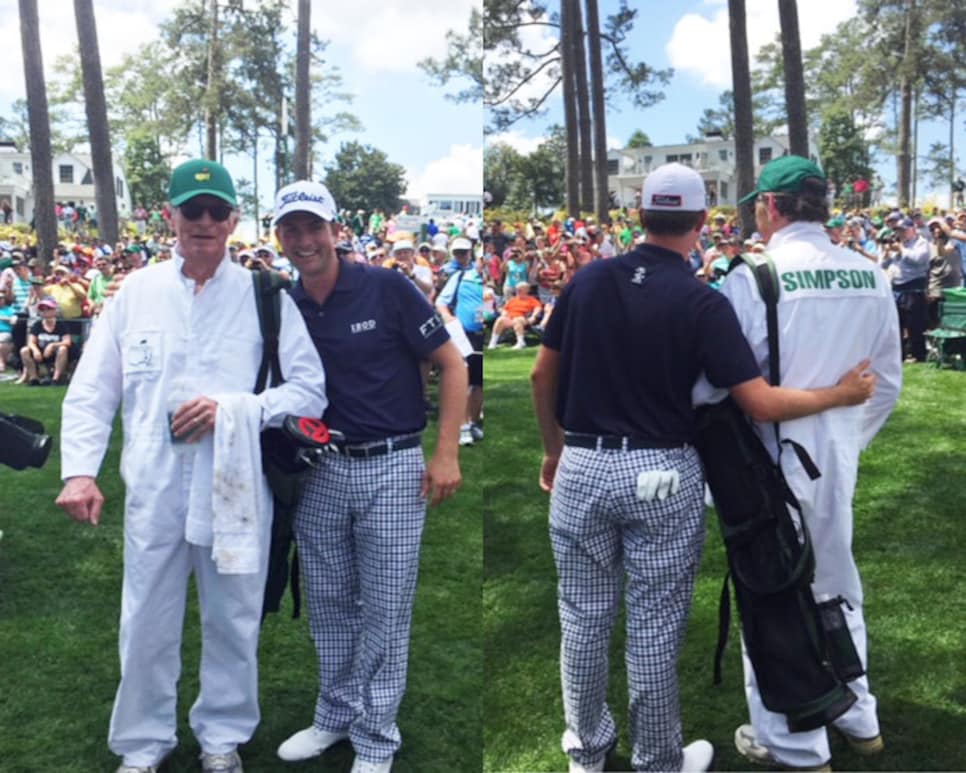 Webb was 8 when Sam took him Ted Kiegiel, the director of golf at Carolina Country Club in Raleigh, to have his swing looked at. Ted's been by Sam's side since he entered hospice. "Ted has cried and cried and cried," says Debbie.
Sam was a good club golfer who usually shot in the high 70s and always played to scratch as a guy you'd want in your foursome—or at your table afterwards. As Webb's interest in the game grew, the golf course became a natural place for father and son to bond, whether it was Carolina C.C., the Country Club of Landfall in Wilmington, N.C., or the C.C. of North Carolina in Pinehurst.
Sam never pushed, taking the approach that he wanted golf to be fun for Webb. But Webb would always push for more and ultimately found himself playing USGA championships, which led to Wake Forest and meeting his wife-to-be, Dowd.
Actually it was Sam who met Dowd first at a party. Upon hearing that Dowd was a sophomore at Wake, Sam offered $100 if she would go on a date with Webb, an incoming freshman. "If he's as cute as you, I'll go for free," was her response. Introduced by a mutual friend, they went out for the first time after Christmas in Webb's freshman year in 2004. Sam paid for it with that $100. "How sweet and special it is," Webb said, "that my father picked out my wife."
Whether it was the Bible or The Rules of Golf, Sam tried to live his life by the book. One of the stories Webb will tell at the service occurred during a tournament at CCC, where Sam's drive landed in a pitch mark. Webb was only 9, and since the club was playing lift, clean and place that day, he suggested that Sam take relief from the pitch mark. Walking to the cart, Sam expressed that would be bending the rules.
"That moment stuck with me and might have cost me a couple DQs," Simpson said, mentioning in particular the penalty Webb called on himself when his ball moved a quarter inch while less than a foot from the cup on the 15th hole of the 2011 Zurich Classic of New Orleans, and immediately he thought of his dad. The penalty resulted in a tie and playoff loss with Bubba Watson.
"The last few days, friends have been coming in, telling stories," Webb said on Thanksgiving eve. "There are so many things about him I didn't know. He was so humble, he didn't tell us. I'm so thankful to be here to have heard these stories."
The vigil continues. Michelle Tesori, wife of Webb's longtime caddie Paul Tesori, seemed to sum it up. "Immense love and incredible heartbreak all at the same time," she texted early Wednesday. "Sam's contributions to this world will forever be felt."
They were certainly felt on Thanksgiving morning, when Webb, Debbie and the family were told by a nurse that Sam would probably pass within 24 hours, with his wife and six children there with him.
Editor's Note — This story originally ran in November. Sam Simpson passed away at the hospice facility on Sunday, November 26 at 8:42 a.m. in the presence of his family.