News
Tiger Woods' home office is about as cool as you'd expect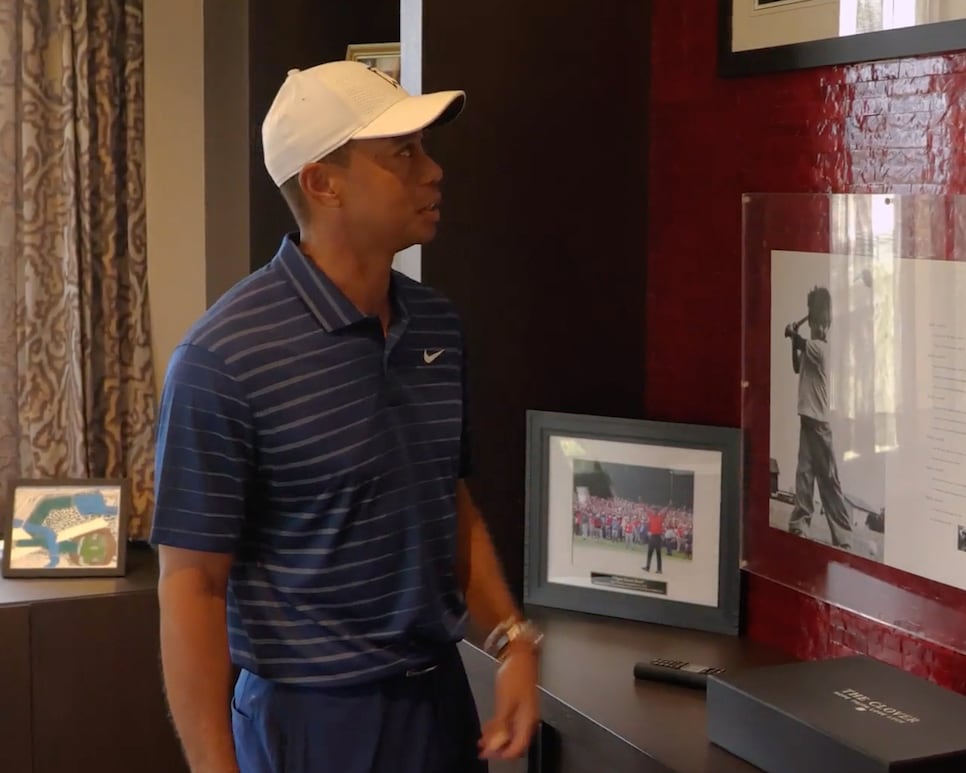 Tiger Woods has many offices, one of which is the golf course, where he's earned over $120 million on the PGA Tour. Another is his home simulator, which he gave us a tour of last week in the opening episode of "At Home With Tiger Woods." That indoor practice facility is where Woods spends much of his time, and where he gets some of his best work done.
He also has a regular office, one that those of us who don't play golf for a living might spend a lot of time. In part two of our series, the 15-time major winner shows us around this home office, which he describes as "kind of blank." Once he begins pointing out some of his favorite photos—one of him and his mother, one of his father and one where he's taller than Michael Jordan—it seems anything but.
This is the second of a 13-part series that will take fans throughout Woods' home, including looks at his fabled outdoor short-game area, his club graveyard, his home office, his two dogs and much more. It was shot at his Jupiter Island, Fla. home in February, just a few weeks before the coronavirus pandemic put the world on pause.