The Loop
In naming Tom Watson U.S. captain, PGA of America is making a statement
The one criticism I keep hearing about the United States in Ryder Cup competition is too much deferring by the captain, too much a team by committee. I also keep hearing the PGA of America and its new president Ted Bishop wants to shake things up. So what better way to go back in time than bring back Tom Watson, which my sources say they plan to do.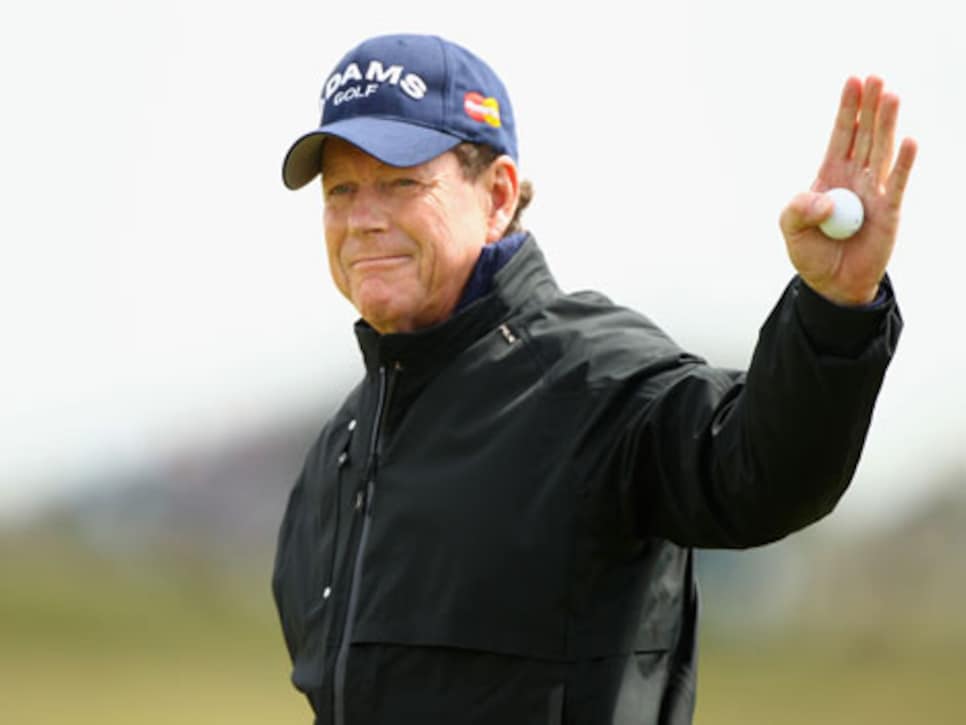 As for Watson, and why he's a good fit, the reasons jump off the page: Last winning away captain for the United States; revered in Scotland, where the competition is being held at the Gleneagles Resort in 2014; a legend younger players would look up to and respect -- because he's not afraid to speak his mind or make a decision. That was the case in 1993, when he captained the U.S. to victory at The Belfry.
You may remember Watson outraged several European players, most noticeably Sam Torrance, by refusing to participate in the traditional passing of the menus for autographs. You may not remember that Watson made most of the calls on pairings and slots in the singles lineup.
John Cook was on that team and sat until Saturday, when he and Chip Beck were sent out to face the supposedly indomitable European team of Nick Faldo and Colin Montgomerie. Cook and Beck won 2 up and turned the tide in what was one of only three United States victories in 20 years.
"I don't think he asked anybody, to tell you the truth," Cook said when I reached him Tuesday evening. "He had his game plan with Stan Thirsk. He talked to Roy Williams, who was then at Kansas, about coaching. I know he had his practice pairings, but he just kind of observed, made his mental notes and made the pairings. We had such a complete trust in Tom and what he was doing. He was the captain. He ran the show. He took the bull and rode it all the way to the end."
One bull that Watson may have a tough time riding is Tiger Woods. Watson made some comments about Tiger's on-course behavior in 2010 that could still be lingering but that, in part, is why I expect the PGA to break tradition and go old school. Watson has never been afraid of shaking it up, speaking his mind, or making a call. Sounds like the new PGA president is of the same mind.