The Loop
In naming Jay Monahan deputy commissioner, the PGA Tour appears to have a successor in place for Tim Finchem
There are those who like to bash PGA Tour commissioner Tim Finchem, and for the life of me I don't get them. True, Tim is not Mr. Warmth and he can spin sentences that seem to have no beginning or end -- he is, after all, an economist, lawyer and politician by training -- but in my mind he has one of the best track records of any commissioner in sports. In 1994, Finchem became sort of the Paul Tagliabue of golf. Tagliabue took over for Pete Rozelle as NFL commissioner and his charge was to not mess up a great product. Tagliabue didn't. He made the NFL better. And when Finchem replaced Deane Beman he also assumed a great product -- and he made it better, with purses growing from $56 million in 1994 to nearly $300 million this year.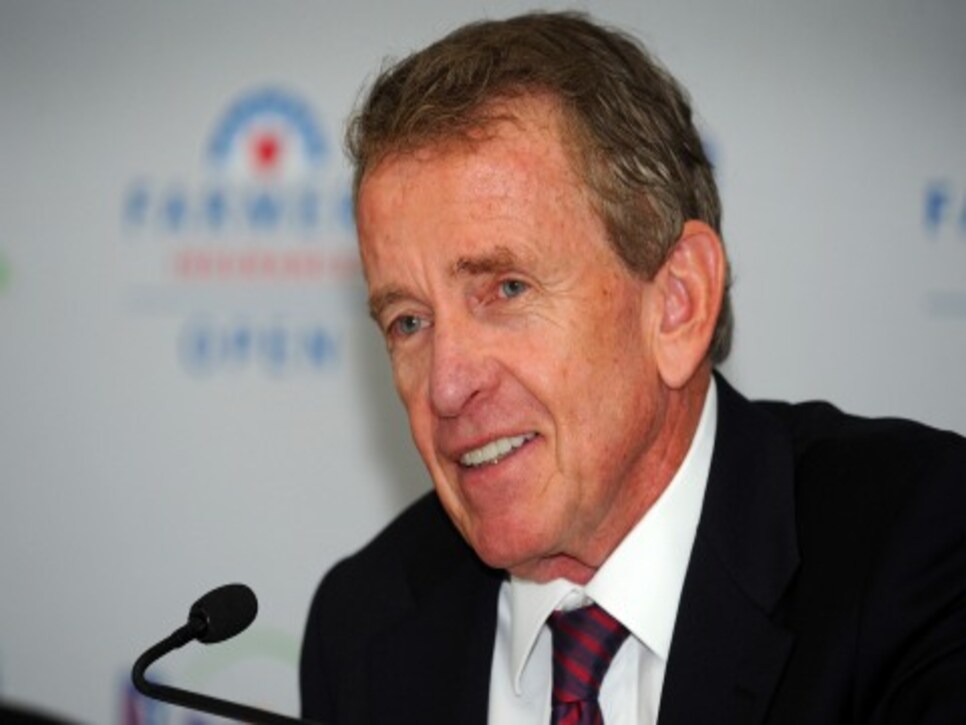 Related: The Fox & The Peacock Monahan, 43, joined the PGA Tour in 2008, serving first as executive director of the Players Championship. He graduated from Trinity College in 1993 with a degree in history and previously worked as director of global sponsorships with EMC, a Boston-area tech company, Later he was with IMG as executive director of the Deutsche Bank Championship before joining the tour.
When I first met Jay, he drove me around in a cart at TPC Sawgrass to show me all the new fan-friendly areas that had been built to increase attendance at the Players and improve the corporate entertaining opportunities for the tour's business partners. It was ambitious and impressive. Also impressive was that he knew every worker, vendor and client we crossed paths with. As the tour's CMO, Monahan was responsible for spearheading business development, corporate marketing and partnerships, retail licensing and media sales. It's safe to say the tour has excelled in all of those areas.
Related: The Failed Coup At The USGA "One simple goal: to be the best sports marketing organization among any league or property," Monahan told CMO.com last October about how he saw his CMO job at the tour. "That means the best people, ideas and resources. If we achieve that, the business results will follow. The foundation is making sure we are best-in-class in servicing our current partners and always finding new ways to deliver value that help them reach their business goals." If he does eventually get the commissioner job, Monahan will have a tough act to follow. In addition to leveraging Tiger Woods into several lucrative TV deals, Finchem was the man in charge when the World Golf Village was created as well as the World Golf Hall of Fame, the World Golf Championships, the FedEx Cup and The First Tee. He masterfully steered the tour through the most challenging economic times since the Great Depression, helped golf get back into the Olympics and forged business alliances with pro tours in Canada, Latin America and China, which are seen as growth areas for the game. Finchem's contract runs through 2016 and while there is a chance he might want to continue on, the general thinking is that he will leave after the return of golf to the Olympics that year. The new commissioner will then have plenty of time to get his feet on the ground before the TV deals with CBS, NBC and Golf Channel expire in 2021.