News
In Myrtle, moms play for free on Mother's Day
It's not a new concept -- since the dawn of public golf, random courses across the U.S. have offered free golf for mothers on Mother's Day. But this year, Myrtle Beach Golf Holiday is launching a major program to entice moms from across America to come to South Carolina and take advantage of freebie golf at more than 30 Grand Strand courses, including award-winning layouts at Myrtle Beach National, River's Edge, Barefoot Resort and Tradition Club. The offer stands for any and all mothers not residing in the Horry and Georgetown Counties in South Carolina and Brunswick County in North Carolina (no word on whether you need to bring family photos to verify your mom status).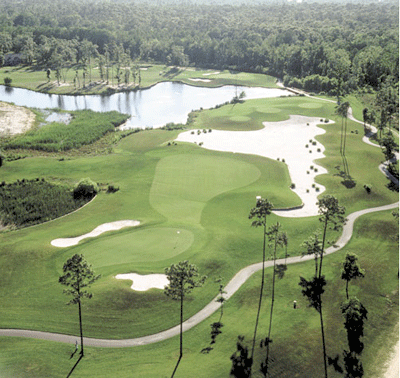 *"This is a way for the Myrtle Beach golf community to thank mothers for all their sacrifices, hard work and dedication to their families," said Bill Golden, president of Myrtle Beach Golf Holiday. "Mother's Day is a day for family and golf is the ultimate family game."
So if you're not too busy brunching with your family on Mother's Day (which, in case you haven't already marked it in your calendar, falls on May 9th this year), log on to MothersDayGolf.com for a list of participating courses and package providers.