The Loop
In interview, McIlroy admits Honda WD was a mistake
](http://www.golfdigest.com/contributors/sam-weinman)
Rory McIlroy's 2013 might be marked by missteps thus far, but at least the world No. 1 is willing to recognize when he's wrong.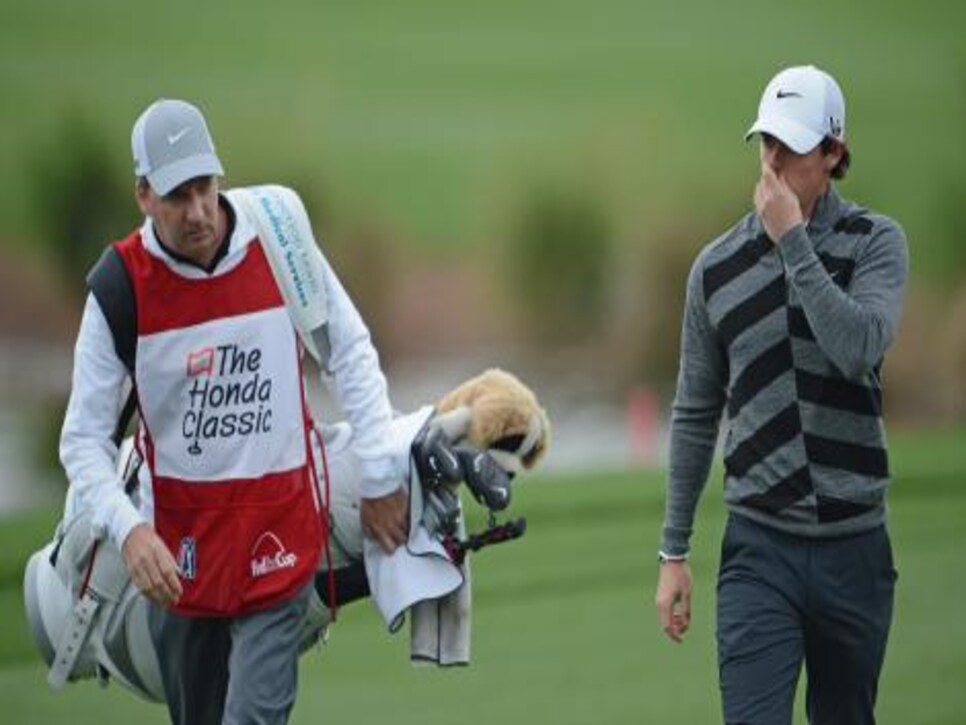 In an interview with Golf.com, McIlroy acknowledged his abrupt withdrawal from the Honda Classic last Friday was a mistake, even if he was in pain from a wisdom tooth.
"It was a reactive decision," McIlroy told Golf.com's Michael Bamberger. "What I should have done is take my drop, chip it on, try to make a five and play my hardest on the back nine, even if I shot 85. What I did was not good for the tournament, not good for the kids and the fans who were out there watching me -- it was not the right thing to do."
McIlroy, who has played only five competitive rounds this season and has yet to make a cut, pulled out of the Honda while he was seven-over par through eight holes. While he said the tooth was part of the reason, he also admitted to Bamberger his swing has been problematic.
"I feel comfortable with all the equipment," he said of his change to Nike clubs. "The problem is, I'm bringing the club too upright on the backswing then dropping it in too much on the downswing."
All have contributed to a trying start to the season for the two-time major champion. Tellingly, McIlroy said there's at least one area in which he could learn from his new friend Tiger Woods.
"He might be the best athlete ever, in terms of his ability to grind it out," McIlroy said. "I could have a bit more of that, if I'm honest."