The Loop
In first start as LPGA member, Ko doing all the right things
NASSAU, The Bahamas -- As her pro-am group trudged up the 18th fairway after a difficult day battling 40 mph wind, Lydia Ko walked over to the scoreboard well right of the green and apologized to the three men working there.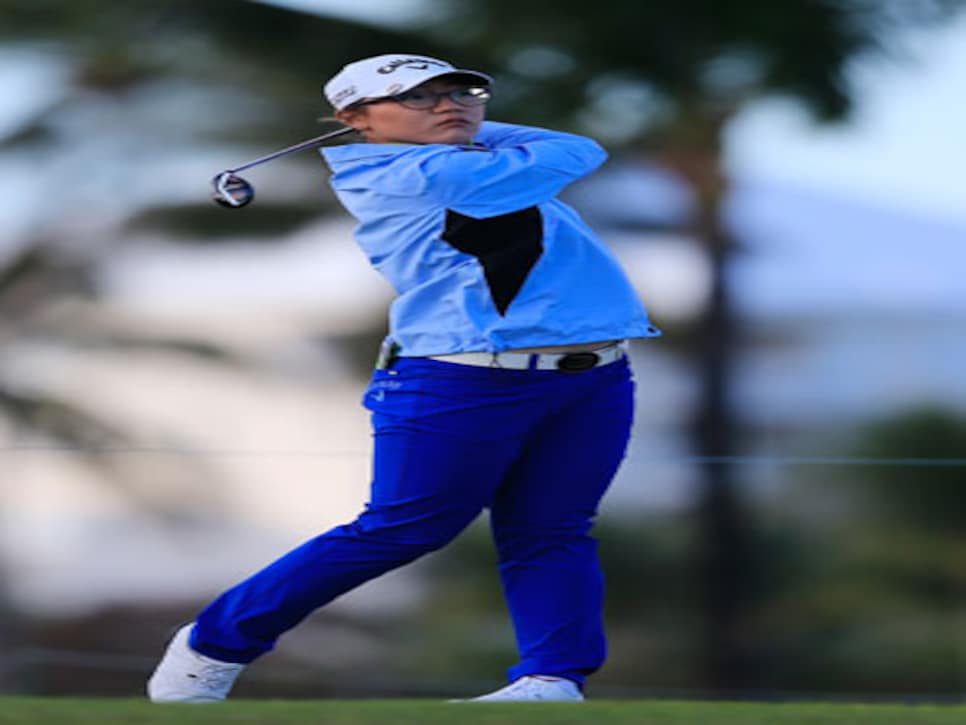 "Sorry," she said. "We weren't trying, really."
That she took the time to talk to the men as well as generously used the word "we" when it was three of her amateur playing partners who peppered the scoreboard with wayward shots was a perfect example of a maturity that belies Ko's 16 years.
And that maturity, as well as the fact she has won five professional tournaments, two on the LPGA, were among the reasons commissioner Mike Whan gave Lydia an exemption to the minimum-age rule of 18 and extended her an LPGA card for this season.
Ko gave further proof of her maturity, ability and resiliency Thursday when she posted a five-under-par 68 in the first round of the PureSilk Bahamas LPGA Classic, the opening tournament of the season and her first as an LPGA member. At day's end, the score gave her a share of the first-round lead with Meena Lee.
"I got off to a shaky start, leaving myself a four-footer for par on No. 1 [which she made], but that birdie on 2 got me going," Ko said. "I was shocked that I was not more nervous. But my Mom told me yesterday just to have fun. So I just tried to keep positive and hit the while ball."
Clearly she had not been damaged by the play of her amateurs partners a day earlier, of whom I was one. One of the standards to which Whan holds players is their ability to represent the tour in social situations, like pro-ams and the various parties during tournament week, as well as their skill level.
At both the Tuesday night reception in the elegant Royal Tower Hotel and Wednesday at the pro-am on The Ocean Club Paradise Island, Lydia was charming, smart, funny, respectful, inquisitive and completely engaged. There is no doubt Whan made the right call.
Ko, a Korean by birth who grew up in New Zealand, appears ready to set up base in Orlando, in part so she can have easy access to her new swing coach, Sean Hogan, at the David Leadbetter Academy. She is also trying out Scott Lubin as her caddie, who has on his resume a six-year stint with Jack Nicklaus.
Lydia's decision to drop the only coach she has had, Guy Wilson, for the Leadbetter connection raised eyebrows in her homeland. "I was so surprised," she said. "I didn't even know it would make a story, but it was like big news in New Zealand, especially within where I was. Everyone was, oh, blah blah blah, and I was really surprised."
But like those errant shots off the scoreboard, Ko has put the controversy behind her and moved on. "I talked to a couple other players, and they supported me," Ko said. "I had to do what was the best for me and my situation, and a lot of other people gave me support in that, as well."
It's early, to be sure, but after the first round of the first tournament of the LPGA season, and in her first start as a tour member, Ko appears to be doing all the right things. And not a lot of 16-year-olds can say that. She sure seems like the early favorite for Rookie of the Year, and don't be surprised if she contends for Player of the Year as well.