The Loop
In defense of USGA's ruling against Dustin Johnson (sort of)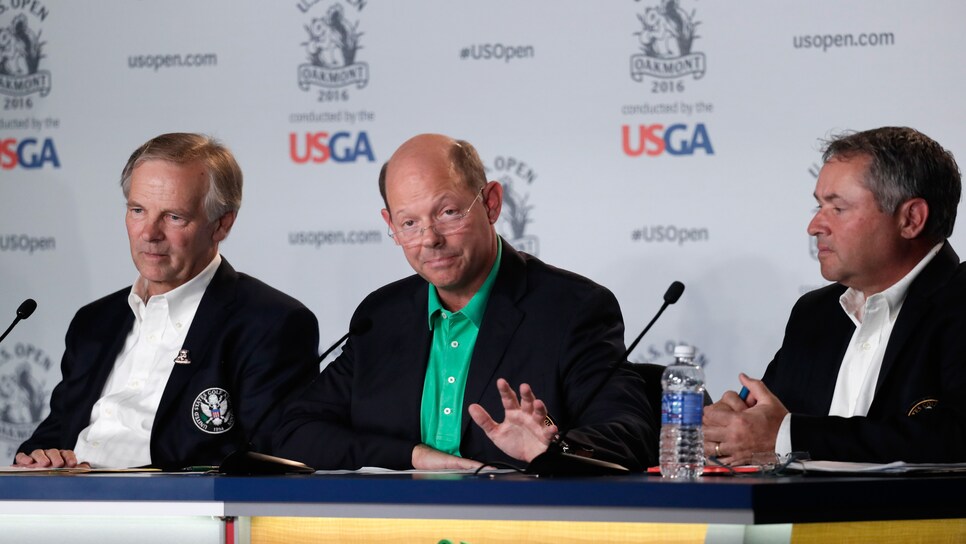 Stories of interest you might have missed…
"The guideline for Rule 18-2 is that a player must be penalized if the weight of evidence is more likely than not that he caused it to move…The weight against Johnson was his action around the golf ball and how quickly the ball moved after he lightly grounded his club, took two practice strokes, lightly set his putter down and moved it behind the ball.
"Among the questions to consider: Would the ball have moved if Johnson was not on the green?
"The facts don't change just because so many of his peers — Rory McIlroy, Jordan Spieth, Tiger Woods among them — took to social media to declare Johnson did not cause the ball to move. McIlroy made one of the more reasonable points when he tweeted, 'If it was me I wouldn't hit another shot until this farce was rectified.'
"That was the mistake, and the USGA owned up to it."
An effort to combat the game's negatives
A Chicago area golf course, Arlington Lakes Golf Club, has taken up the challenge to address the notion that golf takes too long, is too expensive, is too hard, Teddy Greenstein of the Chicago Tribune writes. It has renovated and rerouted its course.
"Players can knock out a three-hole loop in about the same time it takes to watch a sitcom. If they set aside an hour, they might be able to complete a six-hole loop. The third and six holes now return to the clubhouse.
"And the rates look like something from the 1970s — $14 for six holes, $9 for juniors and seniors (cart not included)…architect Mike Benkusky expanded greens, removed two-thirds of the bunkers and turned some trees into timber. At 5,432 yards from the back, it plays to a par-68. There are driveable par-4s and reachable par-5s."