The Loop
Even before winning on the PGA Tour, Patrick Reed knew how to rub people the wrong way
Despite his budding career getting off to a fairly innocuous start  -- "Patrick was the nicest kid in the world," his former high school coach said -- things seemed to go slightly wrong in college. According to the story, after an arrest for underage drinking and possession of a fraudulent ID led to Reed transferring away from the University of Georgia, Reed butted heads again with his new teammates at Augusta State.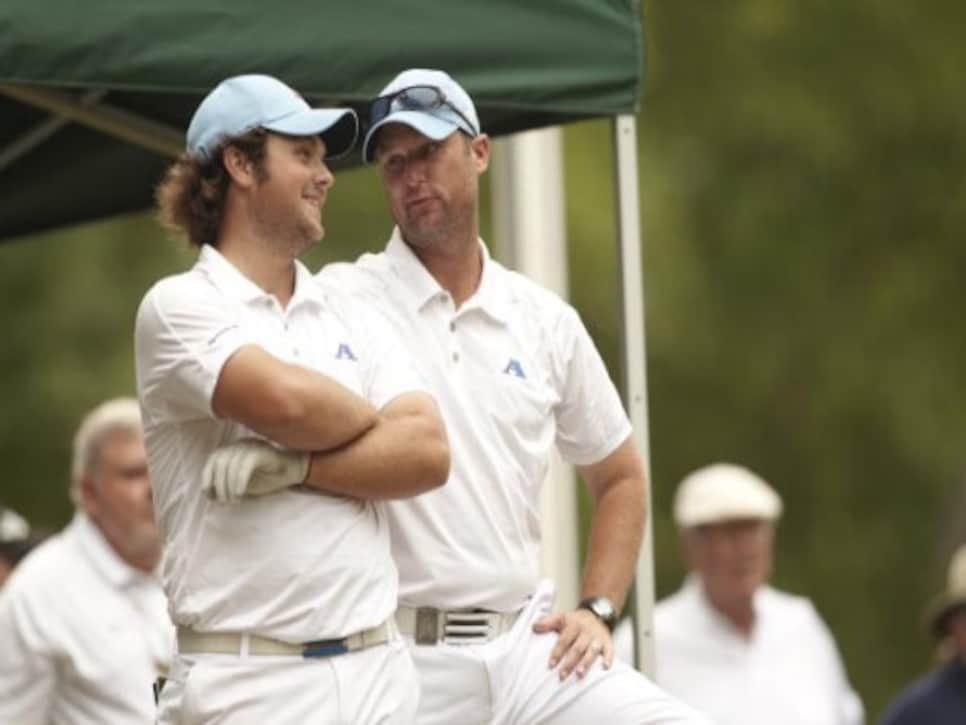 Shortly after he arrived, Coach Josh Gregory suspended Reed for two events for unspecified "violations of team rules." It got so bad at one point that, despite being the team's best player, many on the Augusta State roster wanted him out.
One source close to the situation said players voted among themselves to have Reed removed from the team. "I don't think we had a vote," said Norlander, the No. 2 player behind Reed at Augusta State, now known as Georgia Regents University. "We had talked of having a vote."
Either way, Reed made the cut. "Golf is an individual sport until you get to college, and then it's a team sport," he said. "I was focused on me and my golf game and that wasn't helping the team. After sitting down with Josh, it helped me realize that it's not all me, me, me."
Reed made a renewed effort to connect with his teammates. "The first few months he was there, it was bad," Norlander recalled. "It got better."
Related: Patrick Reed Takes Aim At Ryder Cup
That marked something of a turning point for Reed. Despite never being the most popular kid on the team -- "Did his teammates ever love him? Probably not," Gregory said -- a bond of mutual respect formed. In 2010 and 2011, Augusta State marched to consecutive NCAA championships, the first school to do so since Houston in 1985. Reed led the team, beating both Peter Uihlein and Harris English en route to victory in 2011.