The Loop
In case you wanted to know Ho-sung Choi's blood type, the Japan Golf Tour's website has you covered
If you were as fascinated as us with the re-emergence of Ho-sung Choi on Sunday, perhaps you wanted to learn more about the guy with the "fisherman swing" that had just won his second Japan Golf Tour event. He does have a Wikipedia page, but let's just say it's not as detailed as D.B. Cooper's legendary wiki page.
To find out more, you have to go straight to the source, the Japan Golf Tour's website, which is straight out of 1995 in every way shape and form. Finding a player profile isn't as smooth of a process as it is over on PGATour.com, but if you work a little, you will be rewarded. Choi's is not packed with information, but the info you find is stuff you didn't know you needed.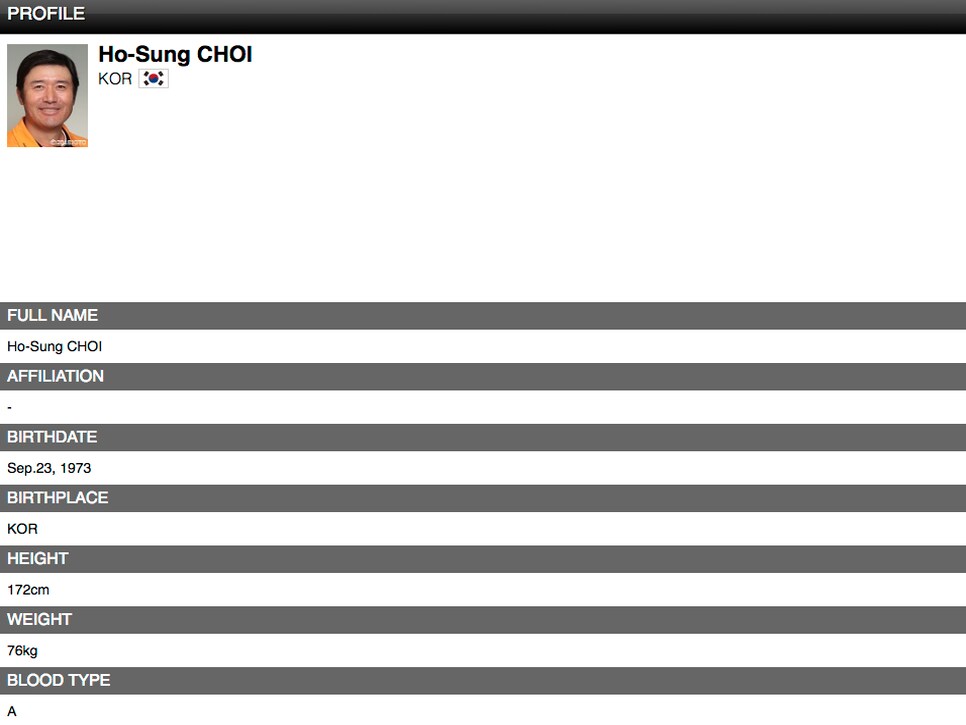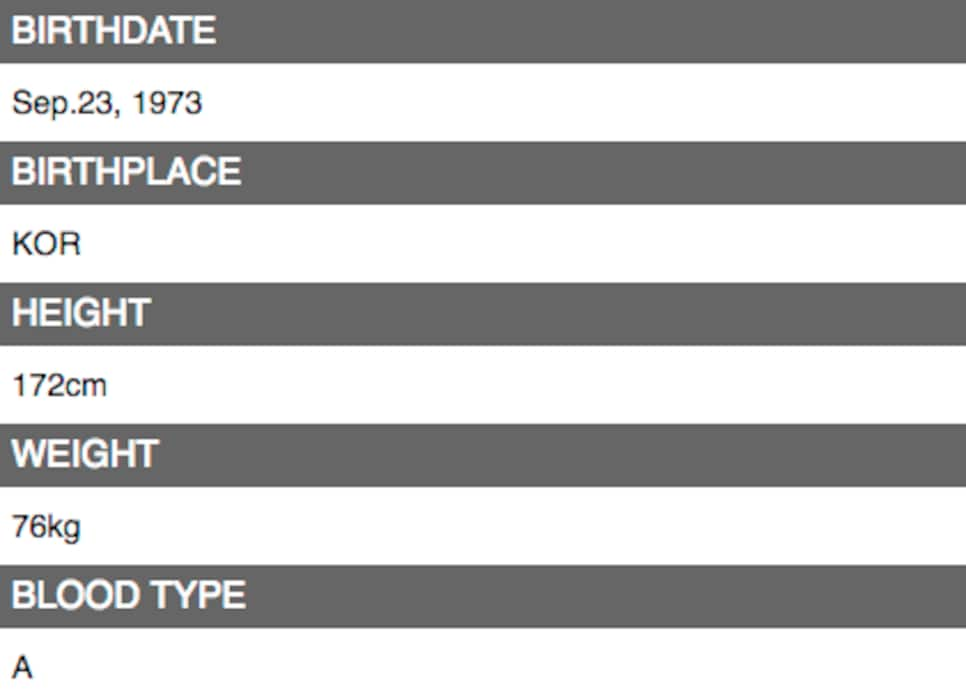 Ahh, yes. When I'm watching a golf tournament, I often wonder "what's Rickie Fowler's blood type? O negative? A negative? AB positive?! So many possibilities." The Japan Golf Tour makes sure you never have to guess, putting it right on every player's profile page, along with this misspelled note about when each player "STARTED PLAING GOLF":

Wait, Ho-sung started playing when he was 25?! This guy's story gets more fascinating by the day. Let's hope we see him on the PGA Tour very soon, and Ernie Els, if you're reading, Ho-sung simply MUST be a Presidents Cup captain's pick.
UPDATE: I was informed by a co-worker that knowing your blood type, and wanting to know the blood types of others, is a big thing in Asian culture. There's even something called a "Japanese Blood Type Personality Theory," which suggests that your blood type defines your personality. Some traits of an A blood type, like Ho-sung is, include stubborn, anxious, perfectionist, diligent, nervous, stressed, etc. All of those could be used to describe his action, so this theory might have some legs.