The Loop
Embracing Kathy Whitworth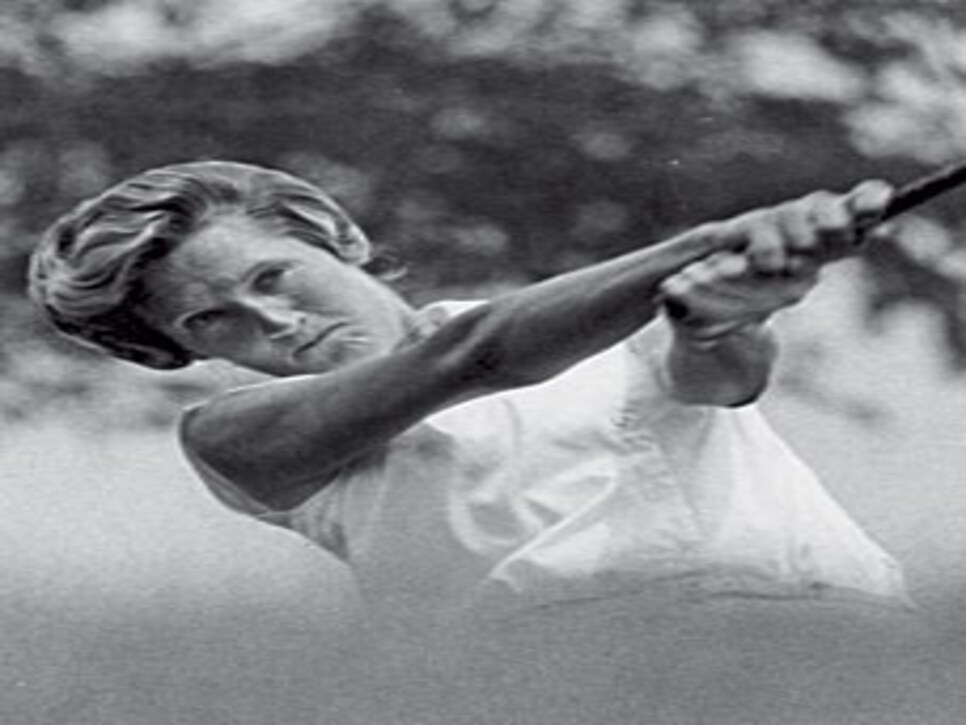 __Dear Editor, What a great Kathy Whitworth story! Kathy was a regular at the (now defunct) Pat Bradley contest at the High Point (NC) Willow Creek LPGA event and--I got to follow her! What a thrill then--and now to have her story!! Ed Poovey Thomasville, NC __
__Dear Editor, One of Kathy Whitworth's first tournaments was a 1959 LPGA Invitational at the Cavalier Golf & Yacht Club in Virginia Beach, VA. Mickey Wright won the event and $997, and Kathy lost out on the last prize money, $32. Twenty years later, I was honored to play with her in a Pro Am, and she remembered the layout in detail! Being with her on the course was an awesome experience—just keeping up with her long stride was an effort. We had a downpour moments before our picture was taken, and there she was with a bunch of drowned rats, looking great, not a hair out of place!
She was kind, gracious and fun. It is a wonderful memory.
Thanks to Ron Sirak for his wonderful article on Kathy Whitworth ("A Legend Like No Other").__
I had the honor and pleasure to meet Kathy several years ago when working as producer on an infomercial for McHenry Metals. We shot at Del Mar Country Club near San Diego and while our "cast" included the great Dick Enberg; the fun Fred Funk and the super nice John Mahafey, the real thrill for me was getting to meet and talk with Kathy Whitworth. I got to watch her (still) fluid swing and she kindly gave me a couple of swing tips and talked warmly and openly about her career as well as her unfortunate financial difficulties. Even though she was going through a tough time, she still had a twinkle in her eye, a hearty laugh and seemed at peace with that one lousy card that life had dealt her. She was just a pleasure to be around. I've always wondered how she was doing and I'm so glad to read that she's doing better financially now. She deserves it. I doubt she'll remember me, but I'll always cherish the time I got to spend with a true legend--both as a golfer and as a person.