The Loop
In a blink of an eye, a tournament turned upside down
AUGUSTA, Ga. -- No easy thing, Sunday at the Masters. You earn that walk into history. If on the first tee the young Irishman Rory McIlroy had good reasons to be comfortable -- a four-shot lead, playing well all week -- those reasons meant nothing an hour into golf's best day.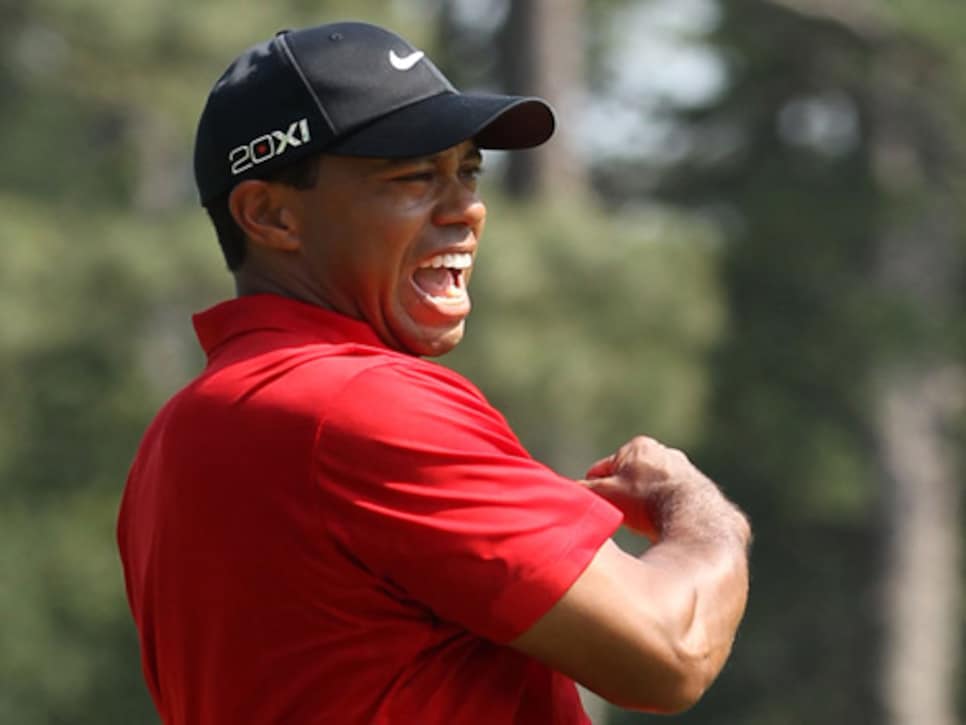 Suddenly, someone named Charl Schwartzel had been touched by magic: the South African pitched in from 100 feet on the first hole, knocked it in from the fairway on the third, and reduced McIlroy's four-shot lead to....zero.
And here came Tiger Woods. Four birdies and an eagle in eight holes. One shot off the lead. Never a winner from behind on the last day of a major, Tiger again burning bright. When he rolled in an 18-footer for eagle at the par-5 eighth, he punctuated it with the fist pump so long unseen as to be nearly forgotten.
It was 3:45 p.m. -- an hour and five minutes into his work day -- when McIlroy missed a short par putt at the fifth hole. Not only had lost the lead, he now shared it with not just Schwartzel, who had made up four shots, but with Woods, no longer a mediocrity seven shots down but again, astonishingly, the Tiger Woods we'd almost forgotten.