News
Whitworth Says Wie Belongs
SUGAR GROVE, Ill.-- Kathy Whitworth is the winningest professional golfer of all time, male or female, and she captained two Solheim Cup teams in the '90s. She's also a big believer in paying your dues in golf. As we walked together on the course at Rich Harvest Farms, she talked about how she used to think Michelle Wie "got things handed to her too early."
"I was sort of skeptical and surprised when Beth picked her for the team," Whitworth said. "She hasn't really done anything or won anything. I mean, she's been playing well, but she's sort of an unproven player. But I guess Beth knew something I didn't, because Michelle has been playing really great this week. I'm impressed. She has really embraced this format, and I think the other players have embraced her. And that's something that will carry her on in the future."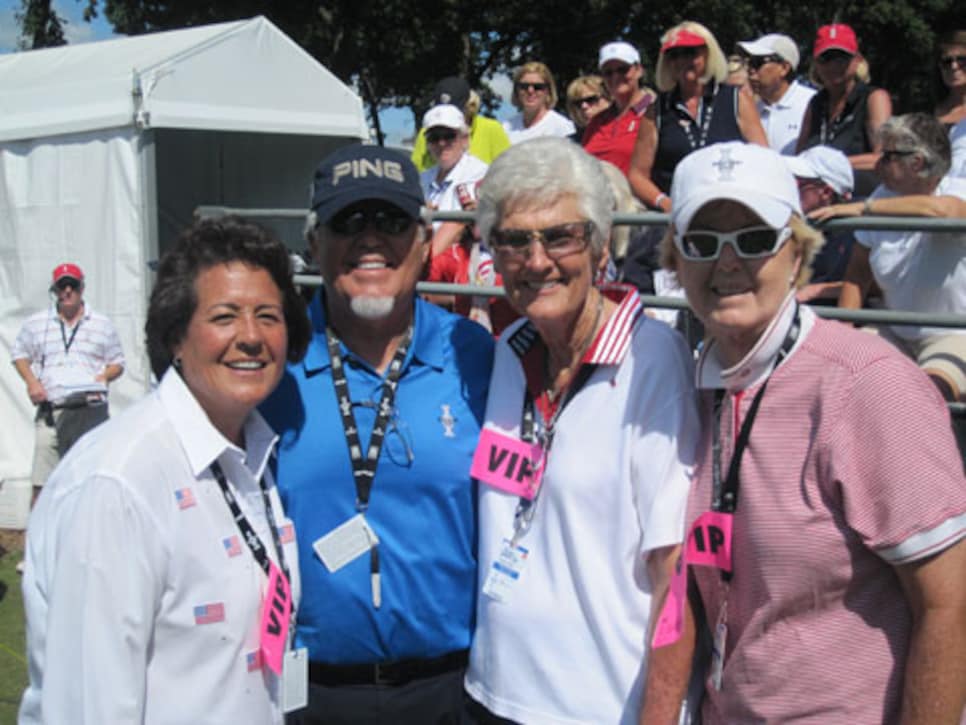 Indeed, it seems Wie is in her element this week. She's gotten her putting under control by working with Dave Stockton (although she just missed two short ones to go back to 1-up in her singles match against Helen Alfredsson after leading 3-up just 30 minutes ago), and she's obviously thriving away from the watchful eye of her parents.Â
If she holds off Alfredsson this afternoon, she'll go 3-0-1 in her first Solheim Cup. That would earn her the American team MVP honors.