Impact: The King (no need to say more)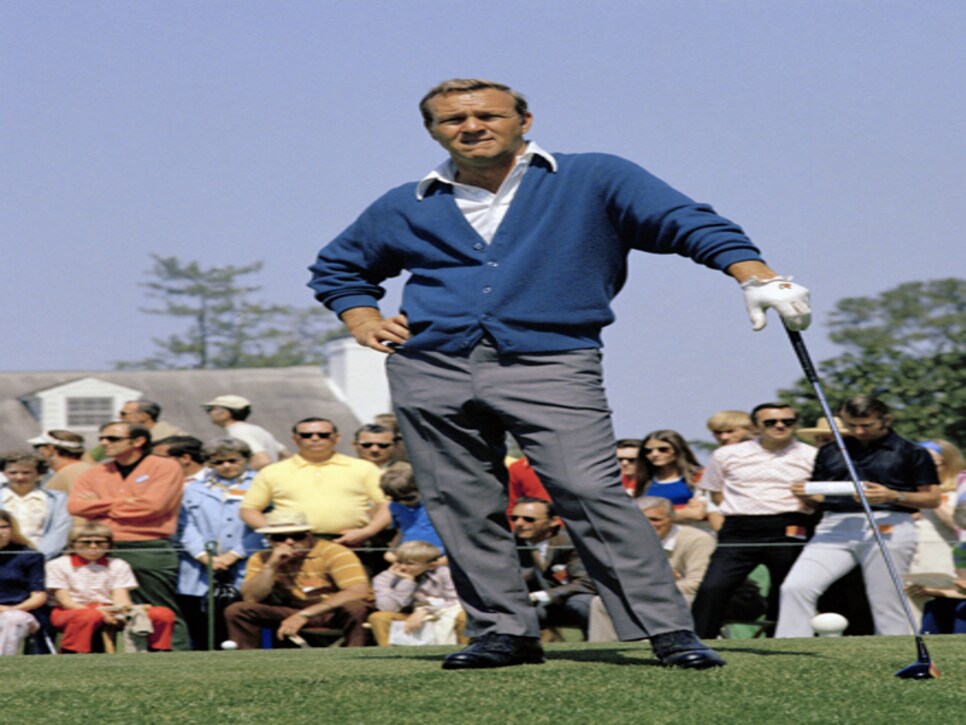 *"Concentration comes out of a combination of confidence and hunger."
This week the PGA Tour heads to Arnie's house for the Arnold Palmer Invitational at the Bay Hill Club and Lodge. The tournament consistently hosts top tier talent and serves as a intriguing barometer for players to gauge where their games stand heading down the stretch to Masters.
Photo: Masters Historic Imagery (via Getty Images) 1971