The Loop
Impact: The Gentleman Amateur
Countdown to Augusta - Each Friday from now through the Masters we take a look back at impactful images from the tournament's storied history.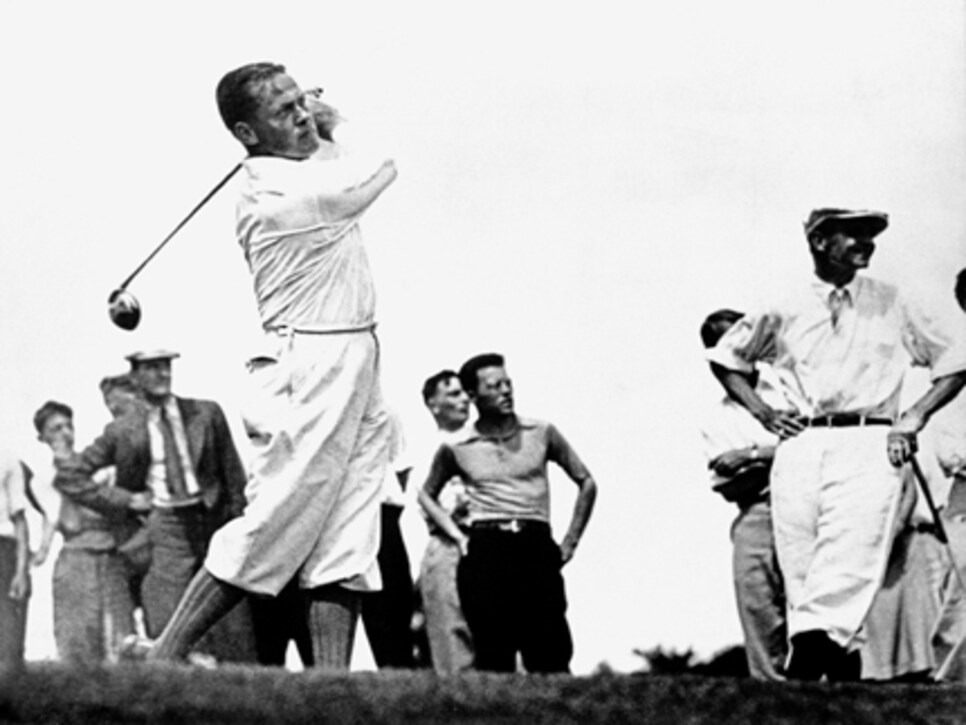 "I always like to see a person stand up to a golf ball as though he were perfectly at home in its presence." -- Bobby Jones
The gentleman amateur was at home in Georgia. Born in Atlanta in 1902, Robert Tyre Jones Jr. became one of the most successful and recognizable players (amateur or professional) by the 1920s, capping his career with his monumental Grand Slam season of 1930.
After retiring from competitive golf, Jones endeavored to create a private golf club for national members serious about their golf. Augusta National Golf Club opened in 1933 and hosted the Augusta National Invitational the following spring.
The tournament, known of course now simply as the Masters, marks for many everyday golfers the unofficial start of the new golf season as they excitedly look toward players returning to Georgia -- and Bobby Jones' home.