The Loop
Impact: Jack Nicklaus, 1986 and the Masters that will live forever
Countdown to Augusta - Each Friday through the Masters we take a look back at impactful images from the tournament's storied history.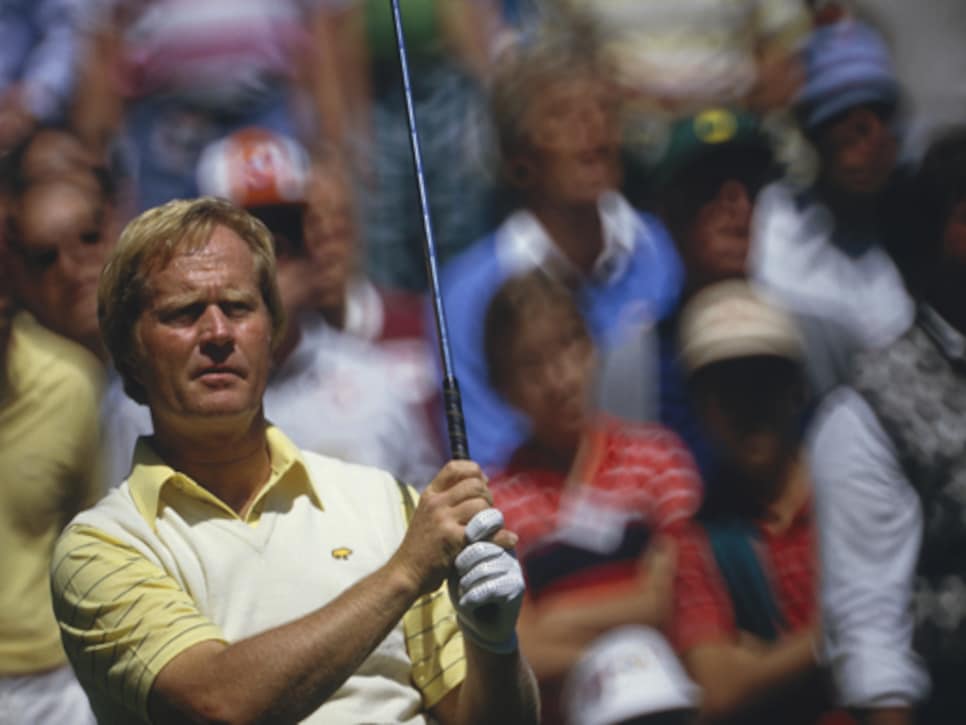 "At that point in my career, I wasn't having much success. I didn't expect to win, the press didn't expect me to win, the players didn't expect me to win. But my talents were still there, my skills. It was a question of whether I could corral them, keep them in my head, keep myself organized and under control. That was the issue. As I got closer and closer as the round went on, it became more difficult. I did it, and that's what I'm most proud of." —Jack Nicklaus
The Golden Bear's inspiring charge at the 1986 Masters got interesting with a flushed 4-iron and a 12-foot eagle putt on the 15th green. He stood on the 16th tee two strokes behind Seve Ballesteros, playing a hole behind him.
Contemplating a hard 6-iron or a soft 5-iron, Nicklaus played a three-quarters 5-iron, high, to the traditional Sunday pin at the back left edge of the 16th green.
Jackie Nicklaus Jr., his son and caddie, noted as he watched the tee shot: "Be right." Jack bent down to pick up his tee and replied quietly, "It is." His tee shot on 16 checked three feet past the flag.
After making birdie, Nicklaus then rolled in an 18-footer for birdie on 17 and two-putted for par on 18 to take a one-stroke lead into the clubhouse. His Sunday 65 would ultimately secure his 18th major victory and his sixth green jacket.
Photo: Getty Images (1986)