The Loop
Impact: Ian Baker-Finch's four-legged prize for winning a Japan PGA Tour event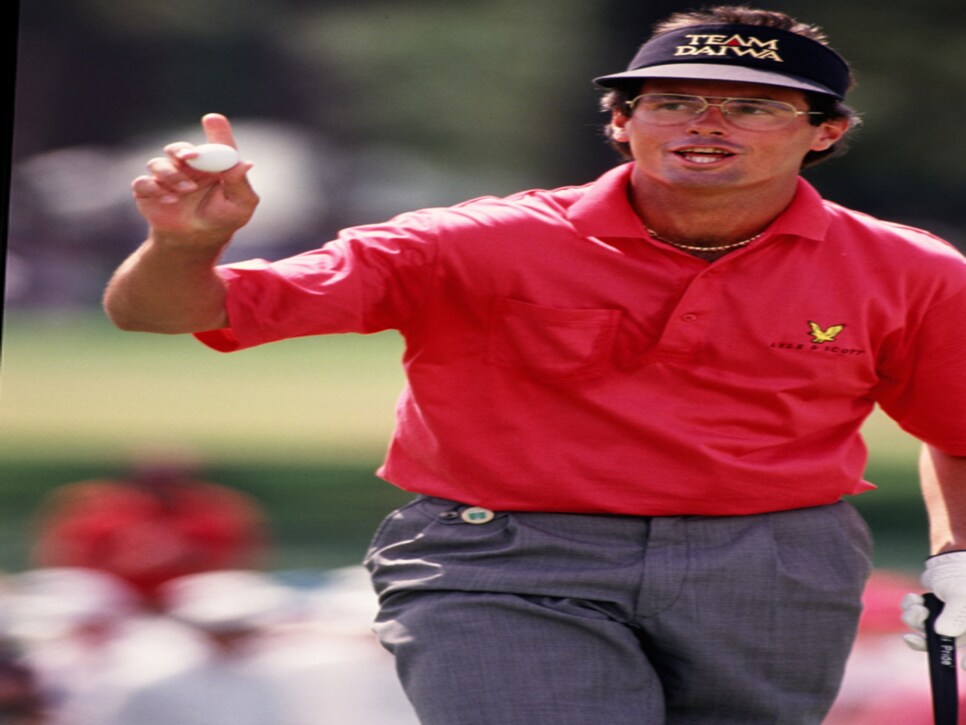 *"**I felt like I was walking naked, like the grass was taller than me. I tried to walk with my head high. It was really hard." -- Ian Baker-Finch ***
On April 17, 1988 -- before both his best and worst days as a golfer -- Baker-Finch won the Bridgestone Aso Open in Aso, Japan. It was his third career victory on the Japan PGA Tour, and he earned more than 7 million yen (approximately $54k) in prize money.
That wasn't, however, all Baker-Finch "received" for his victory. The town of Aso, operating as one of Japan's largest dairy producing regions at the time, gifted the golfer a cow as well.
Baker-Finch graciously sold the cow back to the sponsors.