The Loop
IMG's Teddy Forstmann succumbs to cancer
Teddy Forstmann, a billionaire financier and philantropist and owner of the monolithic agency IMG Worldwide, died of brain cancer on Sunday. He was 71.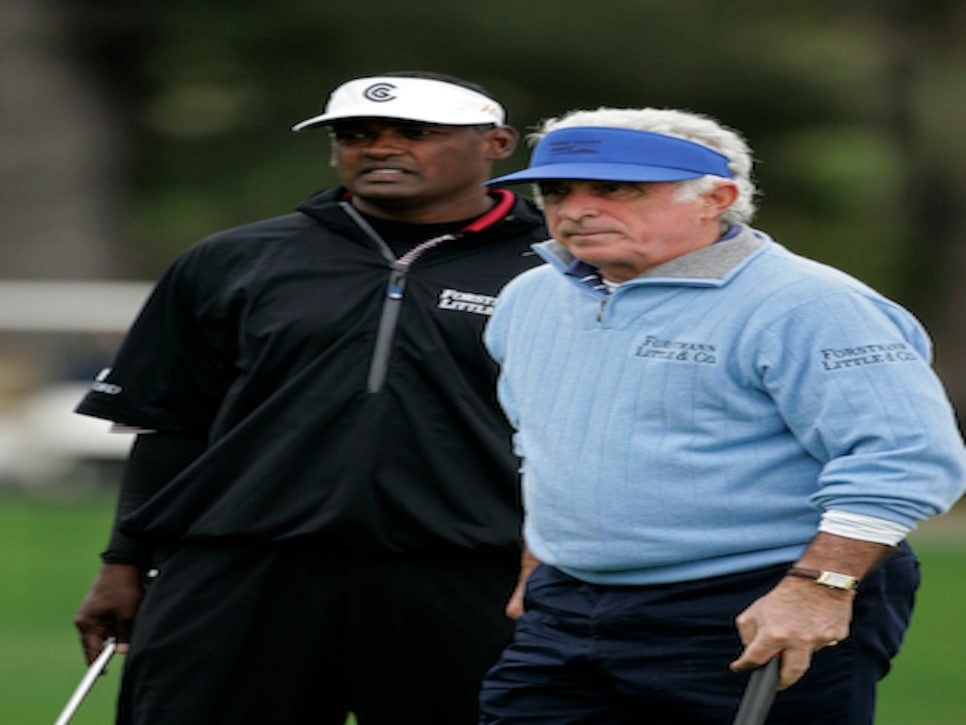 Forstmann was diagnosed with brain cancer earlier this year and underwent surgery to remove a tumor in late April. Forstmann had been chairman and CEO of IMG since buying the company for $750 million in 2004.
Though IMG has global interests in sports, fashion and media, its roots are in golf; it was founded in 1960 by Mark McCormack on a handshake deal with Arnold Palmer. Until this year, Forstmann was a fixture in the AT&T Pebble Beach National Pro-Am, playing with his client and friend Vijay Singh.
Forstmann was a member of the National Golf Club of America, Shinnecock Hills Golf Club and Deepdale Golf Club in New York and Bel-Air Country Club and the Madison Club in California. He carried a handicap of 4.1, according to GHIN.com, though he had not posted a score in more than a year.
In 1978, Forstmann started Forstmann Little & Co., a leveraged buyout fund that enjoyed remarkable success during the ensuing two-plus decades. Besides his business acumen, he was known, too, for his philanthropy. In 1998, he and John T. Walton, son of Sam Walton, the founder of WalMart, started the Children's Scholarship Fund, which has awarded nearly $500 million in scholarships to low-income children, according to the obituary posted on IMG's website.
A memorial mass will be held at St. Patrick's Cathedral in New York City on Nov. 29.