The Loop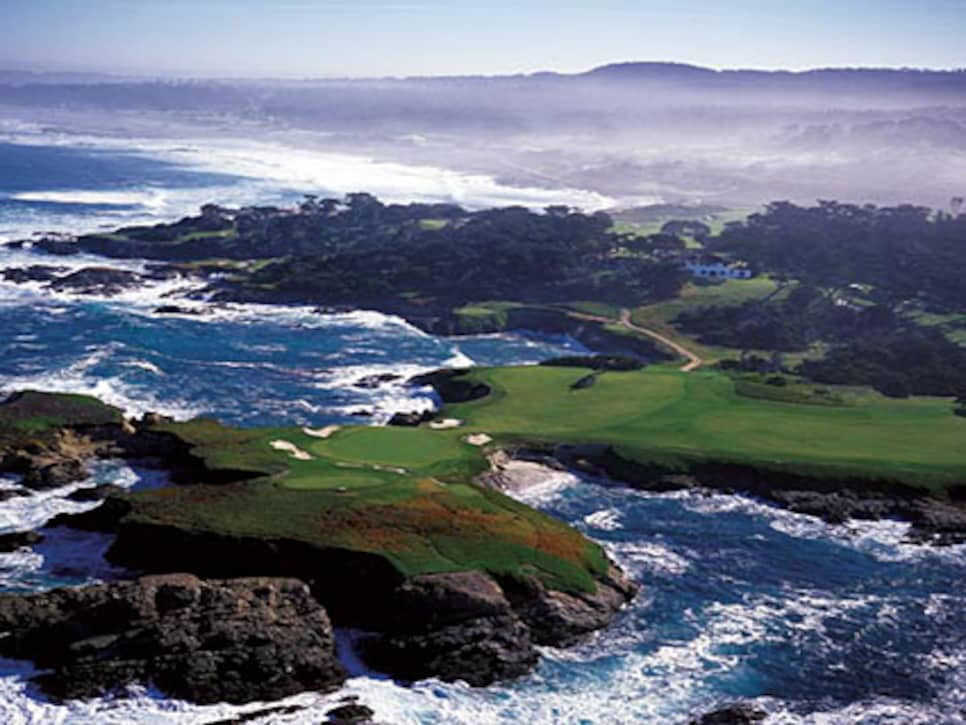 Lots: My animated, opinionated, and viciously supportive family. I happen to be blessed with a loaded stable of best friends. Freedom, and all of those who make it possible. This job. My inspirational and talented colleagues. I'm grateful for you, for reading this blog, following me on all of the various channels of content distribution such as Twitter, Facebook and Instagram. I have what I call my Inner Circle of social followers--they know who they are--and they make me better at what I do. And I'll stop before it starts sounding insincere, because I'm a lot of things, but insincere is not one of them. If I were to make a list of specific things I'm thankful for, with a focus on golf, here's my Top 10: __10) Flushing a drive.__ Needs no explanation. It's relative, addictive, and for most of us, a rarity.  __9) Putts that drop.__ We have short-term memory for the putts that drop. It's usually one hole later that we're frustrated with the putt that doesn't drop, which is why I'm putting a light on the ones that end up at the bottom of the cup. And they make the sound synonymous with satisfaction. Also, for most of us, a rarity. __8) Myrtle Beach.__ Even if you've never been, if you're a golfer, you have to be grateful for a destination that has been built on insane value, endless choices, red meat, canned beer, glittered chests, spicy fish soup at the turn and porches overlooking the 18th green. [#image: /photos/55ad74b5b01eefe207f6af76]|||Turkey_5.jpg|||__7) Coronado Municipal Golf Course (*pictured*).__ For flying the flag of value ($35), access, walkability, playability and all municipalities. Another one of my favorites—Bethpage Black. __6) Pinehurst.__ For exposing a kid from California to all that's good about Southern traditions, hospitality, service and the domed greens of Donald Ross. I've been on a lot of golf trips all over the world, and very few destinations compare to Pinehurst, which extends beyond the resort and includes all that is a hub of great golf. St. Andrews and Monterey are two others that come to mind. [#image: /photos/55ad74b6add713143b425e12]|||Turkey_2.jpg|||__5) Mike Keiser and Bandon Dunes.__ We're all surrounded by visionaries. Mike Keiser is the first to admit a bulk of his success can be attributed to visionaries such as Howard McKee, David McLay Kidd, Tom Doak, Jim Urbina, Bill Coore and Ben Crenshaw. And he'd list a lot more, who are behind the scenes, such as Ken Nice and Josh Lesnik. But I'm grateful for what is now the end result, a resort that keeps getting better. My Pine Valley, I like to say. In Mike Keiser, the spirit of the game for avid amateurs is in good hands. And the views from the Southwestern Coast of Oregon are spectacular (*pictured above*). __4) Tradition.__ There's something so charming about the tradition of finishing a round, removing your cap, and shaking the hands of your playing partners. Many of golf's traditions have crumbled over the years, and most of them should've been eliminated a long time ago, but the hatless handshake isn't one of them. And if the hat you're wearing is on backwards, I'm OK with it, because it probably means it was your rally cap, and you were down to me, and that I beat you out of the only $5 in your wallet. And on that note, I'm especially grateful for opponents who pay up. As my uncle says, "Fast pay makes fast friends."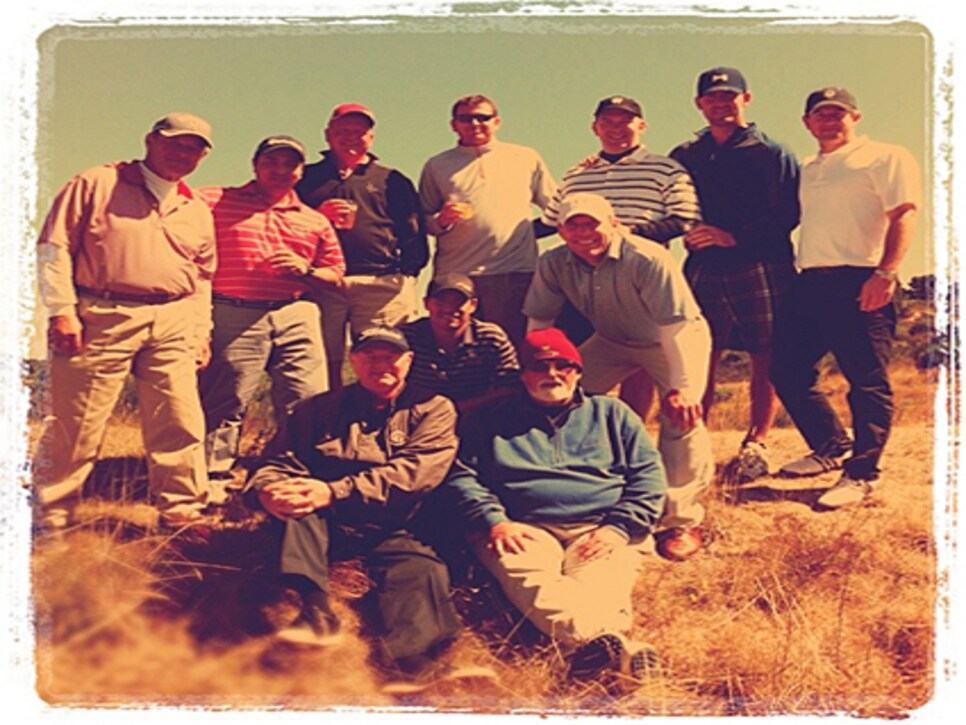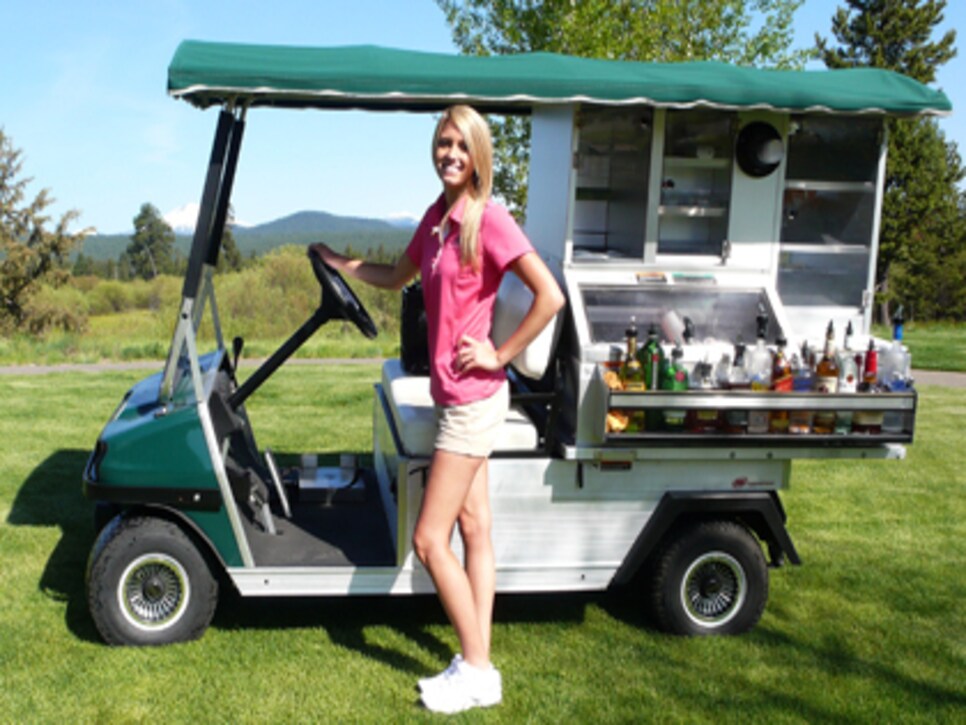 In a recent tweet, I asked you what you're grateful for when it comes to golf. Thank you for sharing:
@brianpboyle: Thankful for Golf Digest Ambush and cart girls.
@Sublimeforty: Thankful for @brianpboyle for organizing @CaptainsCup #best3daysingolf #peninsulagolf
@troygoal: Most thankful for the friendships I've made and grown all because of golf. Oh, and buddies trips too. #191daysandcounting
@ChoiceSelection: I'm thankful for winter rates at Bandon.
@nothreeputt: Thankful for being introduced to such a great game and able to meet so many new people and see so many great places.
@CVDubz: Thankful John Daly blocked me on Twitter so I can quit asking him why he gives up in tourneys and takes spots away from others.
@hornstein: Thankful for a hole in one on Father's Day with my boys. Doesn't get much better than that.
@bzerebiec: Thankful for the time I get to spend with my friends enjoying the greatest game u can play.
@AJVoelpel: I'm thankful for the 5-foot-tall fence guarding my local muni. The one I've been hopping over since I was 9 to hone my game.
@hriefs: Still looking forward to father-son golf trips.
@chuck_hilliard: Golf Course Superintendents & their groundsmen.
@bule1101: I'm thankful for golf brining me even closer to my wife.
@vedderkj: I'm thankful for Buddy Trips with guys you only get to see once a year.
@KyleMichas: Mike Keiser, a purist among purists.
@WAMGolfs: Match Play. Love seeing the top guys in the world go head-to-head w a lot on the line. WGC, Ryder or Presidents Cup-all good!
@westerngolf: Morning tee times at any place with a Pacific Ocean view.
@westerngolf: Wives that indulge our hobby of spending hours walking through the woods looking for a little white ball.
@dfhoule: Golf is multi-generational, Grandfather, Father, Son can all play a competitive rnd together, life memories.
@TheGolfingGuru: very thankful for all the great people I've met and played with because of the game.
@GoldenTrumpets: Mike Keiser and Bandon Dunes. Changed face of golf as we know it and the hits just keep coming.
@CorChristiansen: I thankful to be able to take my 67 year old father to Scotland in May. Both of our maiden voyages to the home of golf.
__@poulter_fan: T__hings to be thankful for. My oldest son showing golf interest since age 3 (he's 5 now).
__@bchimz_77: __Natalie Gulbis.
@RickGiovannelli: Thkful for: Bandon, azaelas at Augusta, Bandon, forgiving drivers, Bandon, Rory's swing, warm days in Nov, did I mention Bandon?
Happy Thanksgiving to you and yours.