The Loop
iInTheSky: an aerial perspective of NYC golf
I fly. A lot. I also take a lot of pictures. And sometimes I take a lot of pictures while I'm flying. Yes, I'm that guy: A cloud-shooting, Instagram-posting amateur photographer captivated by the idea that although we're called "passengers," we're really all astronauts taking the concept of flight for granted.
A few weeks ago, on approach to LaGuardia, the pilot alerted his passengers that we would be flying over the Statue of Liberty and up the Hudson River. Which is so much better than an announcement that we'd be landing on the Hudson River. (Captain Sully, you're forever my hero.) With cell phone in airplane mode--as if it matters--I was ready. Being a window guy, and seated on the left side of the plane, I missed a vantage point of Manhattan, but I caught Lady Liberty and quite a collection of golf courses in and around the Tri-State area.
And then I saw Bayonne Golf Club, which I've played and written about a few times: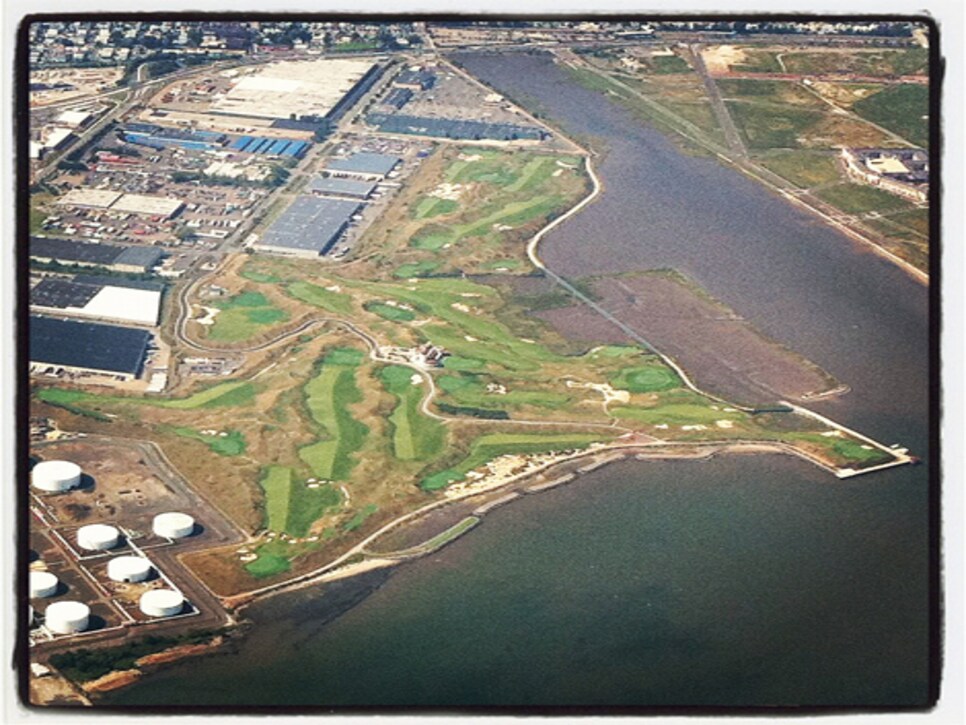 In addition to being a decent golf course, it has an impressive clubhouse and it's a creative use of landfill.
Bayonne's neighbor is Liberty National: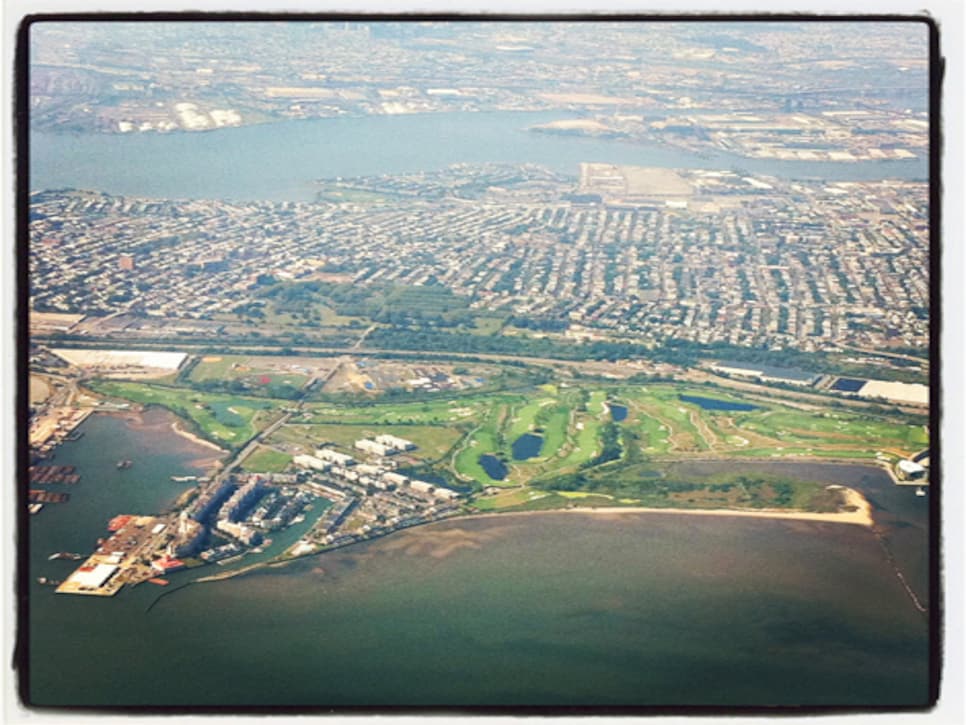 I've never played it, and to be honest, don't have a pressing desire to get out there anytime soon. Being a Bayonne guy, for personal reasons relating to Davis Sezna and 9/11, it sort of makes me not a Liberty National guy. It likes being a Tiger or a Phil guy, you're usually one and not the other.
As we banked over Bronxville, NY, I shot this course, which I didn't recognize: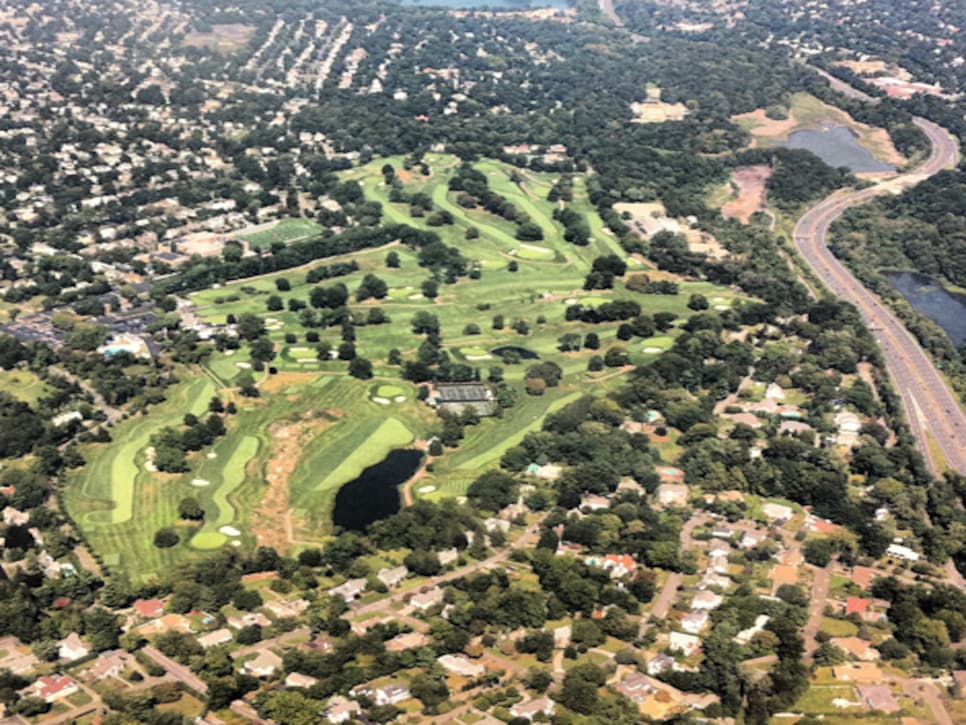 I tweeted this picture out after I landed and was told it's Siwanoy C.C., a 1913 Donald Ross design and host of the first PGA Championship in 1916 (Jim Barnes was the winner). On my commute from New York to the Golf Digest offices in Connecticut, I drive by this course several times a week and yet I had never seen it; never heard of it. "Short, elegant and a beautiful club," says one reliable source.
As we got close to LaGuardia we skirted the Whitestone Bridge and caught site of one of the rare new courses being built in America: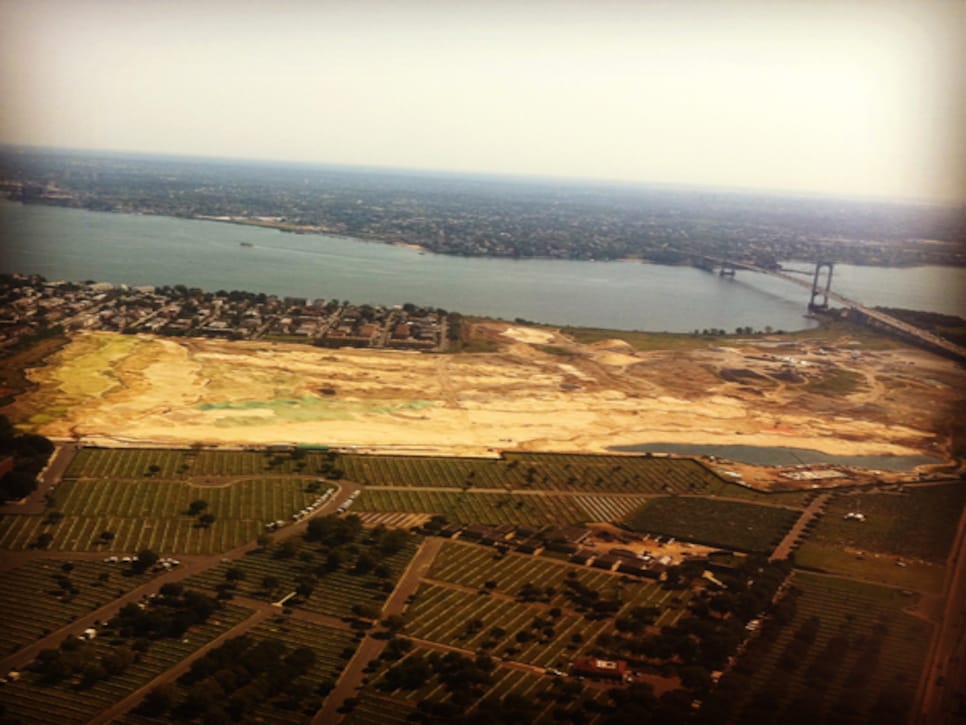 This is the often-stalled and ridiculously expensive Ferry Point Park Golf Course, which will be managed by Donald Trump. Here's a link to a recent story in which Lynn Parramore of AlterNet offers some background and her animated opinion of the pricey project.
As my dad always says, "Any landing's a good landing." But for the travel editor of Golf Digest, this landing was better than most.