The Loop
Particular about your wedges? Cleveland Golf's new 588 Rotex 2.0 line is worth a look
Ask tour pros what they want from a wedge, and versatility is sure to be one of their answers. It happened when Cleveland tested its new 588 Rotex 2.0 wedges with the likes of Keegan Bradley and Graeme McDowell.
Offering options in lofts, sole grinds, bounce, head shapes and finishes is key, and Cleveland's line appears to have checked all of those boxes. Boasting blade and cavity-back models, the 588 Rotex 2.0 ($130) comes in lofts from 46 to 64 degrees in 2-degree increments and three bounce options for a total of 120 possible choices.
The blade is available in two finishes: tour satin and black satin.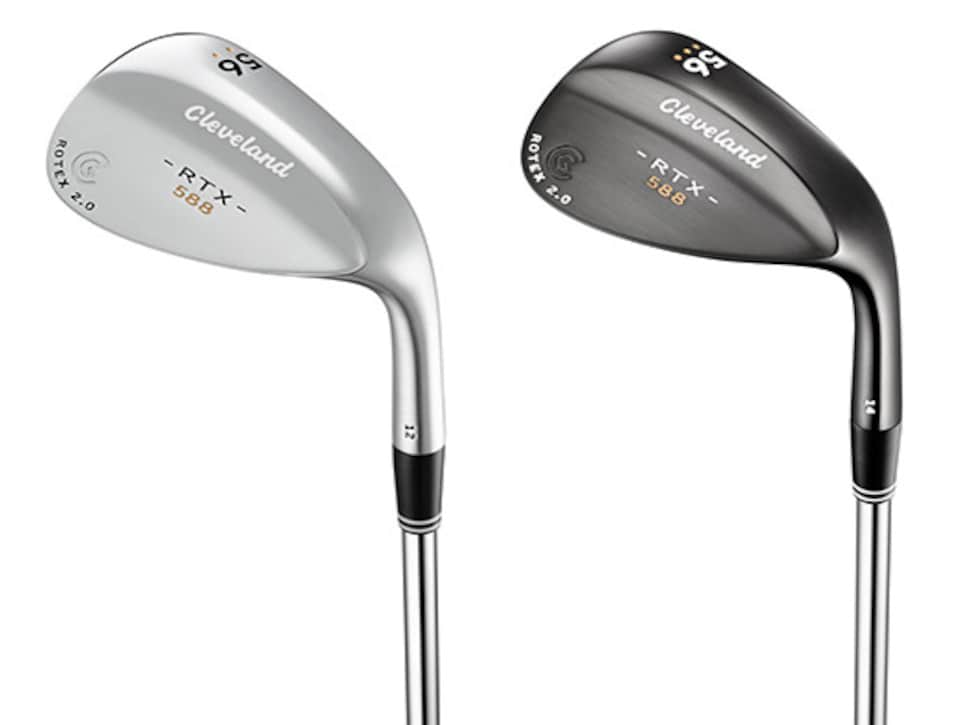 The main improvement over its predecessor comes from its face technology; the club's grooves are 8 percent deeper, and a new micro-milled face pattern enhances surface roughness for greater spin.
*Interested in more stories on equipment? Signup to receive Golf Digestix, a weekly digital magazine that offers the latest news, new product introductions and behind-the-scenes looks at all things equipment. *