The Loop
If you use a pushcart (and you should), you need this brilliant accessory
Most of my friends now play with pushcarts -- a great relief for shoulders, backs, and knees. The only challenge comes at the end of the round, when you have to put the thing back in your car: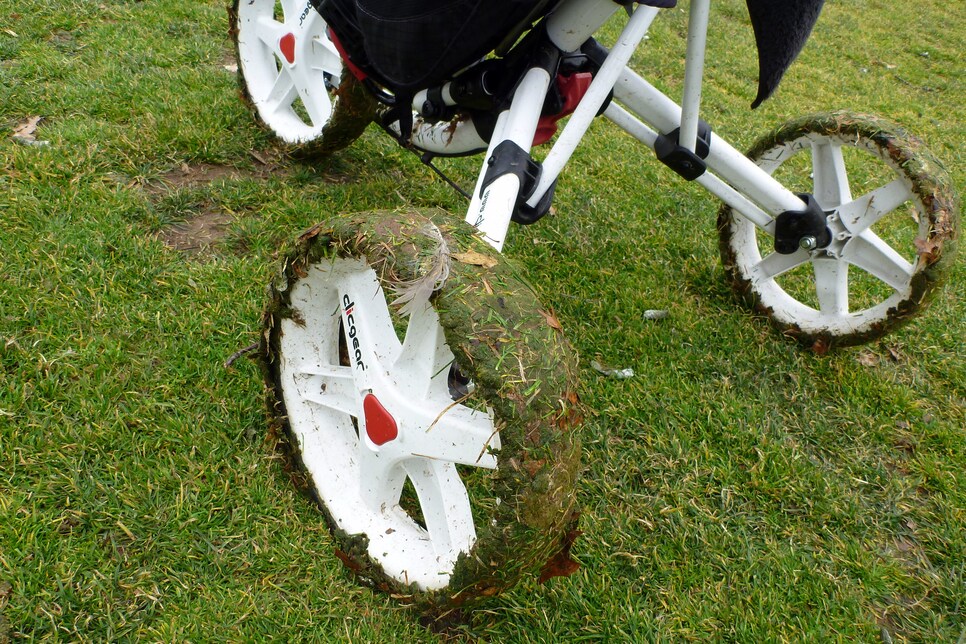 Richard Hunt -- an honorary member of the Sunday Morning Group -- has the solution. He writes:
"I was in the parking lot after a fall round at Van Cortlandt, in the Bronx -- our nation's oldest public golf course, founded in 1895 -- and I was scraping goose turds from the grooves in my cart tires with a tee, and cursing, when a guy across the lot opened his trunk and pulled out a gargantuan laundry bag. It took me a minute to realize the genius: the bag contained his Sun Mountain Speed Cart."
Richard immediately bought a gargantuan laundry bag of his own, from Amazon, for less than the price of a sleeve of balls. They come in lots of colors: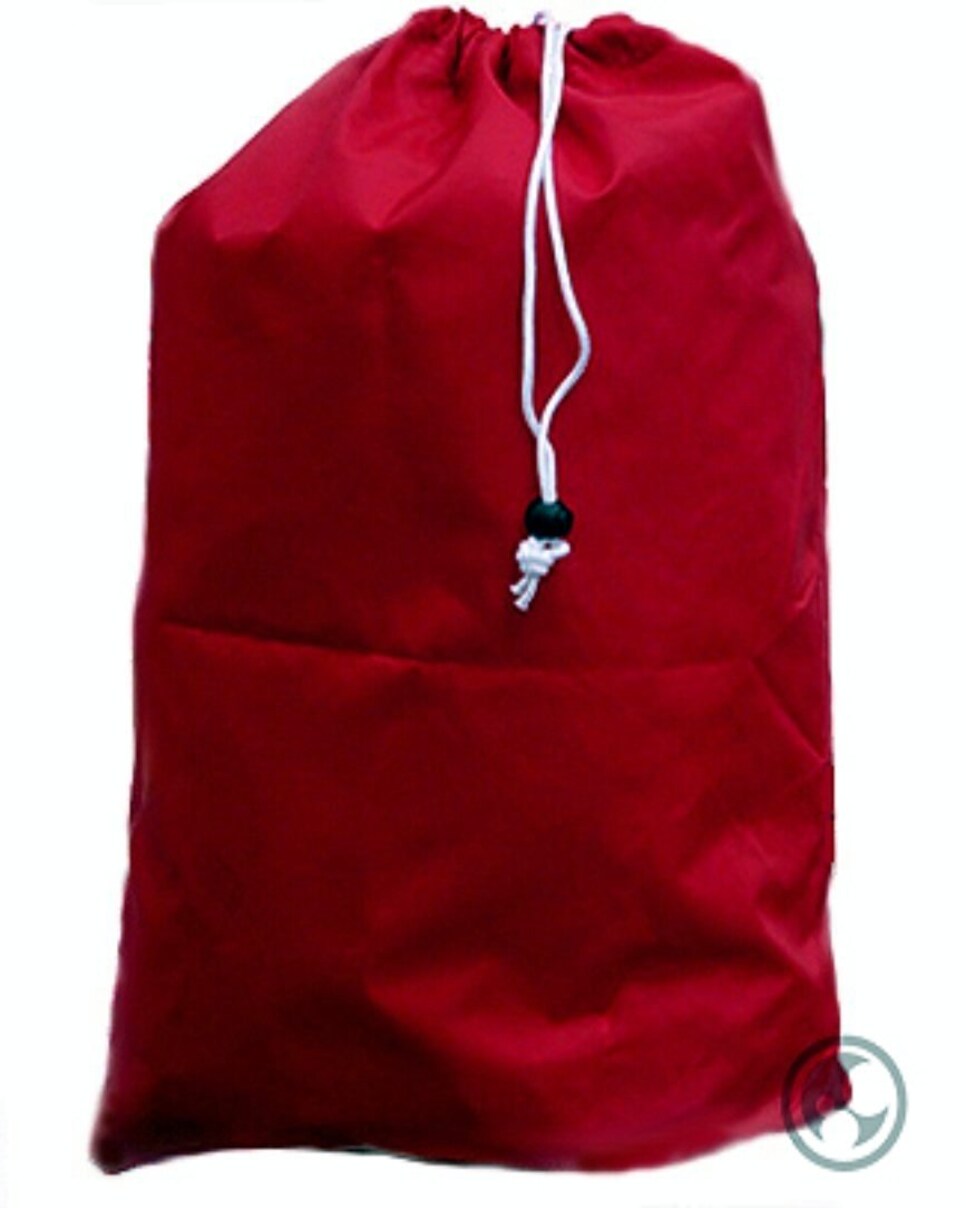 As a result, the trunk of his car looks like something you wouldn't be ashamed to open for an agent from the Department of Homeland Security:

My current pushcart -- a Big Max Blade+ -- actually came with a bag. And it's padded!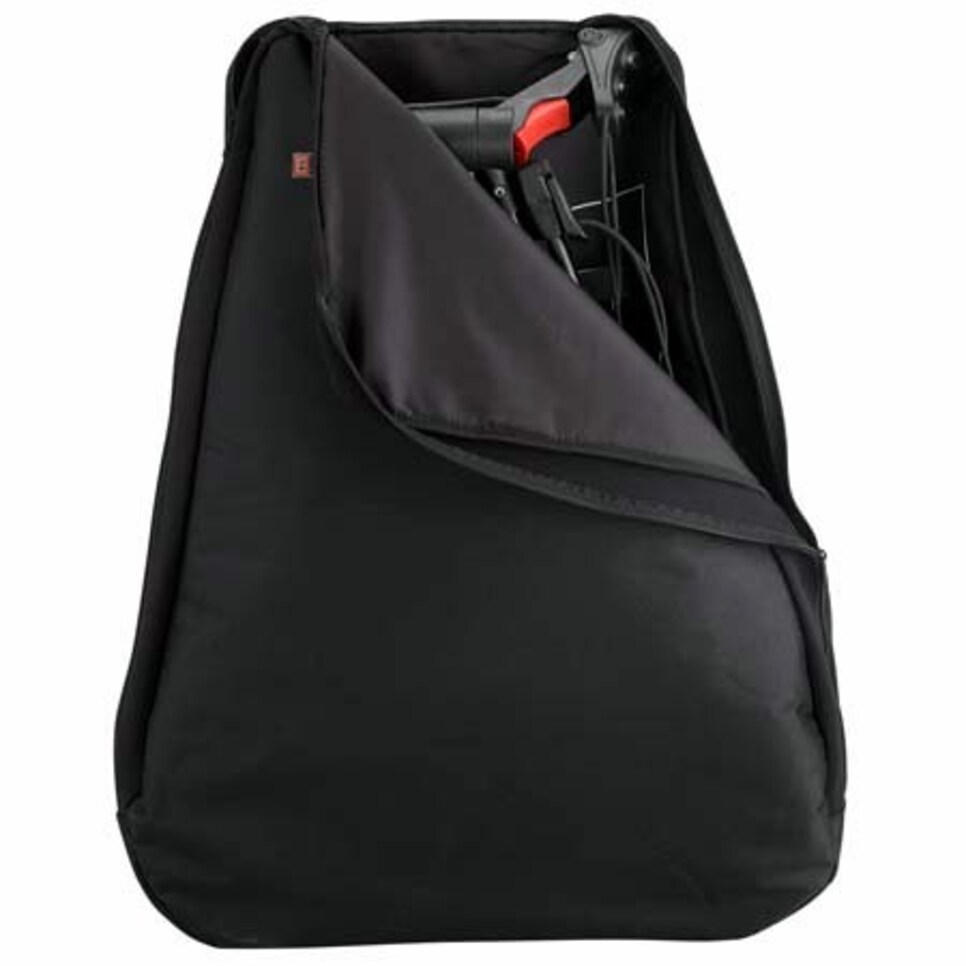 Rick, an S.M.G. regular, saw my bag and devised a solution of his own, an enormous Williams-Sonoma shopping bag. (They give you one free if you order 100 pounds of peppermint bark.)