News
If you can't take the heat...
RANCHO MIRAGE, CALIF.-  The sun is brutal in the California desert, but the LPGA Tour players know how to keep the rays at bay.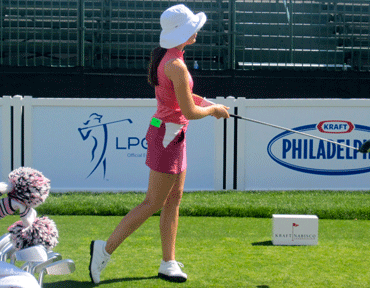 Germany's Sandra Gal (above) is wearing a sun hat that by no stretch of the imagination can be called pretty, but it's doing a fine job of keeping her cool. After 12 holes, Gal is two under on the day and tied for 10th.