The Loop
If you admire Pinehurst, read these books
I realize books are out of fashion these days, especially hefty coffee table books, but with the consecutive U.S. and U.S. Women's Opens at Pinehurst this summer, it seems appropriate to point out two new books that are invaluable in understanding and appreciating what now exists at Pinehurst No. 2.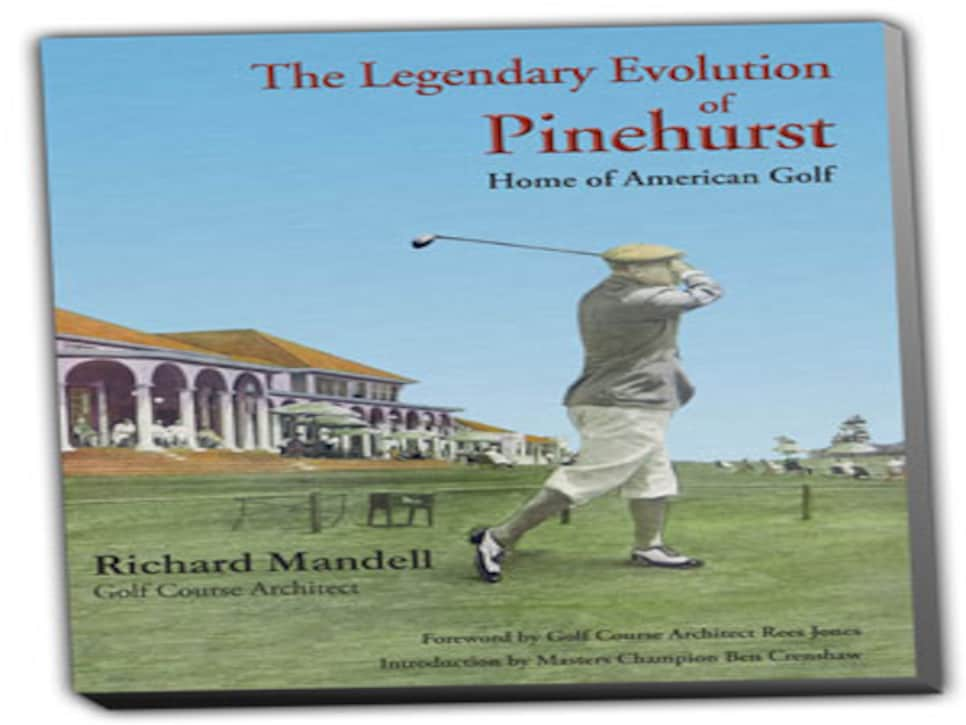 The bigger and more specific tome is The Legendary Evolution of Pinehurst, Home of American Golf, by Richard Mandell. (T. Elliot Press, 2013.) At 412 glossy, beautifully illustrated pages, it's an updated version of Mandell's 2007 book, Pinehurst, Home of American Golf.
Mandell, a golf architect based in Pinehurst, spent countless hours pouring through files at the famed Tufts Archives in the Givens Library, explored local clubs and interviewed a number of course architects in order to recount the creation of every Pinehurst-area course. It's a monumental piece of research.
What makes Mandell's updated book so timely is an additional new chapter, "Restoration, Rebirth and Renewal," which covers the newest course in the area, Coore & Crenshaw's Dormie Club in West End, as well as their restoration of Pinehurst No. 2. Mandell spent time on No. 2 tagging alongside the architects and workers during the renovation, so he provides a first-hand account of the transformation. His chapter concludes with an even newer restoration, that of Mid-Pines Club by Kyle Franz, a first-time designer who had previously worked on the crew restoring No. 2.
The other book is Sand and Golf: How Terrain Shapes the Game, by George Waters (Goff Books 2013). Waters, an aspiring golf architect from Canada had, like Franz, worked on the restoration crew of Pinehurst No. 2, after previously working on several Tom Doak construction crews, including Barnbougle Dunes in Australia and Renaissance Club in Scotland. Waters has a Master's Degree in landscape architecture from the University of Guelph, where he extensively researched coastal golf courses. I suspect much of his Master's thesis now forms the text of this book, a smaller volume than Mandell's, but one with a far more global reach.
Waters supports the proposition that the best golf is played on sand-based layouts and explains how landscapes found in such places as the sand belt of Australia and sand hills of Nebraska much more readily allow for firm approaches, deep swales, rolling contours and vast expanses of sandy waste. His lavish illustrations include everything from the relatively new Streamsong in Florida to the relatively unknown Falsterbo in Sweden, along with several great shots of Pinehurst No. 2.
If you can't quite comprehend all the hoopla surrounding Pinehurst's restoration, Waters' book provides the big picture explanation. In golf, sand is king.