News
If this is it for him in the U.S. Open, Ernie Els takes away a host of good memories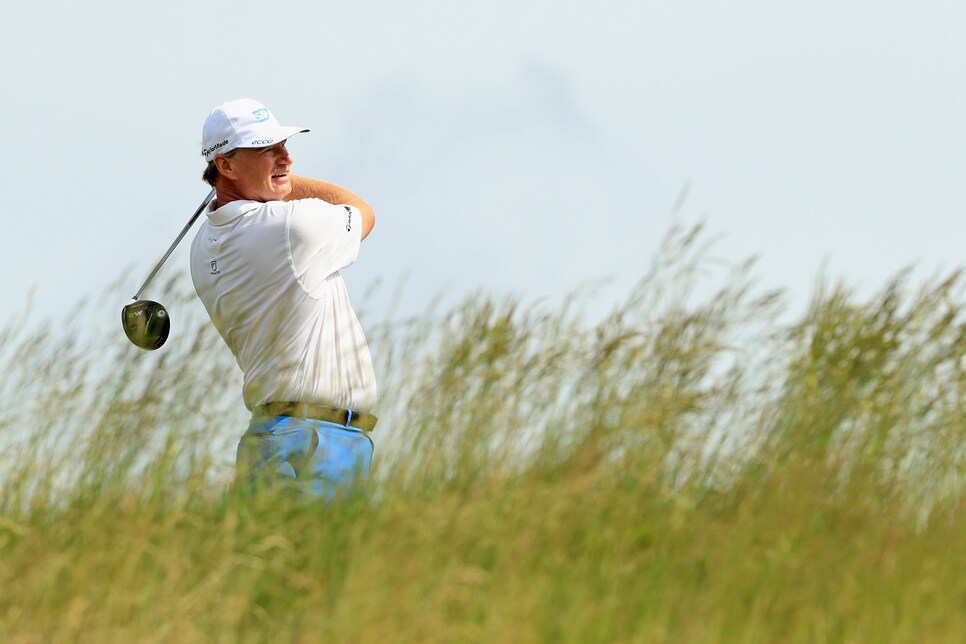 ERIN, Wis. — As he did at the Masters in April, Ernie Els played this week's U.S. Open with the bittersweet knowledge that this could be his last. The 47-year-old South African's exemption into the USGA championship from winning the 2012 British Open expires after this year, and the two-time U.S. Open winner knows it will require "something miraculous" for him to tee it up next year at Shinnecock Hills.
Playing in his 26th U.S. Open, Els managed to hold his own at Erin Hills, hitting all 14 fairways on Sunday while closing with a two-over 74 in blustery conditions Sunday for a seven-over 295 total. Not bad for a man who had made just five cuts in 15 PGA Tour starts this year.
Els says he's not quite yet at the stage where he's become nostalgic about his career, but milestones like this week make him stop to appreciate what he's accomplished.
"I like to move forward, but we are running out of time here a little bit," Els said. "You do reflect a little bit. When the guy introduces you as the 1994 and 1997 U.S. Open champion [you can't help it]. … I was playing with a kid today who was almost not born [when he won].
Unlike his Masters record, which contains some painful near misses, his record at the U.S. Open is full of shining memories. Along with his wins in 1994 and 1997, he finished in the top five on five other occasions, and missed the cut just five times.
With his Congressional win coming 20 years ago, Els did find himself looking recently at some old photos from the event. Just 27 at the time, and not yet married, he recalls an image of him with his father, Nils.
"I look at that picture, and my dad is almost my age [now]," Els joked. "It's amazing how time flies. In many ways I'm still the 27-year-old, as we all are. And in other ways we've aged. It is what it is."
If there's a bit of regret for Els, it's that next year's U.S. Open is at Shinnecock Hills, a course he considers one of his favorites. If he can't figure out a way to qualify for the event, the USGA could give him a special exemption given his status as a two-time past champion. If it comes, great. But he won't go seeking it.
"I'd love to continue, but if it doesn't happen, it's been 25 years," Els said. "How many guys can say they've played in 25 U.S. Opens?"