The Loop
If the PGA Championship were held overseas, where would it go?
The PGA Championship has an identity crisis. We get it. But if the PGA of America has something to say about it (which it does), it won't have one for much longer.
In Ron Sirak's piece in the most recent issue of Golf World, he reports the PGA of America is exploring the possibility of holding the PGA Championship overseas. You can read the full piece here.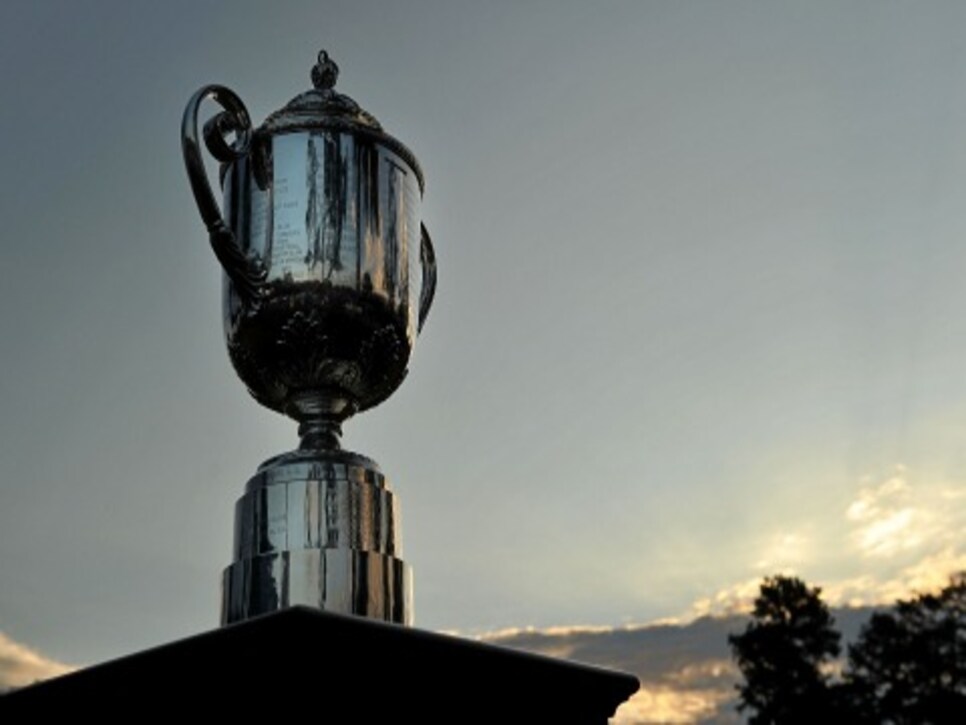 __South Korea__The 2002 soccer World Cup, which was a joint South Korea-Japan bid, was a roaring success, so why not hold a PGA Championship there? Aside from South Korea being a strategic ally of the United States (which helps if the PGA decides it wants to play a bigger role in the global political sphere), the country has the infrastructure to host a large-scale event, and boasts the first-ever Asian male major championship winner -- 2009 PGA Champion Y.E. Yang.
__China__Should the PGA decide on bringing its major to Asia, the other obvious choice is China. Its golfers may have experienced limited success on the PGA Tour so far, but with growing interest in the sport in a country with more than 1.3 billion people, a major may ignite what could soon be a golfing superpower.
__Continental Europe__Once upon a time, when professional golfers only came from the UK and America, it made sense for majors to stay within the two countries. But now, with Continental Europe boasting half of the members of the most recent European Ryder Cup, the 2013 FedEx Cup Champion (Henrik Stenson) and three former World No. 1s (Martin Kaymer, Bernhard Langer and Seve Ballesteros), it's only fair to bring a major to mainland Europe.
__South Africa__Only twice has the PGA Championship been won by a South African and both times it was by the same player, Gary Player. Nevertheless, a golf-strong country like South Africa, which has hosted a Presidents Cup and has given the game Player, Els, Loche and Goosen, deserves a major of its own -- as long as there are no vuvuzelas.
__Australia__When Tiger Woods set the record for most consecutive weeks at World No. 1, who did he overtake? That's right, an Australian: Greg Norman. Australians have combined to win 10 majors and would make a good host for one of the game's biggest contests. The time difference may be difficult for U.S. viewers, but a major Down Under would allow to PGA to move out of the shadow of the other three majors, to a more distinct spot on the calendar.
__Canada__Taking a major overseas is a big commitment, so Canada may be an appealing option should the PGA decide to ease into it. The country already boasts a major winner in Mike Weir and once hosted a Presidents Cup.
__India__Another outsider, but with India fast emerging as an economic superpower, bringing a major to a country with 1.2 billion people could grow the game exponentially. Security and lack of infrastructure, though, could both pose major issues.