The Loop
If Spieth ever solves Saturdays...
It's hard to ascertain any weaknesses in Jordan Spieth's game, but one has surfaced. It's called Saturday.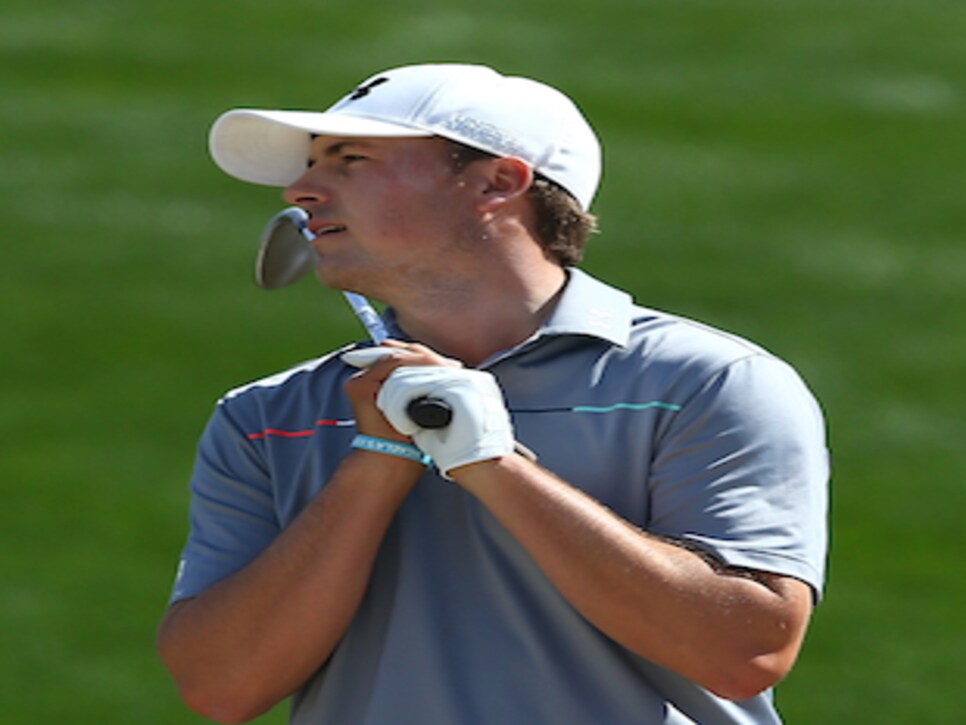 Spieth, the wunderkind who seems to threaten to win every time he plays, would follow through with those threats more often were it not for Saturdays.
He stumbled again on this Saturday, losing his quarterfinal match Saturday in the WGC-Accenture Match Play Championship, 4 and 2, to Ernie Els.
Spieth's frustration was apparent throughout the match, his body-language giving it away.
"I'm embarrassed about the way I acted on the course today," he wrote on Twitter in the immediate aftermath. "Played like the 13 year old version of myself mentally. A lot of positives."
CBS' Peter Kostis noted that Spieth "mentally, [was] out of sorts."
"He got a little out of whack on the Saturday at Torrey Pines, too," Nick Faldo said.
Spieth, still only 20, shot 63 in the second round of the Farmers Insurance Open at Torrey Pines to take a one-stroke lead into the third round, where he shot 75. In his next start, two weeks later, Spieth opened with consecutive 67s and shared the 36-hole lead with Jimmy Walker. On Saturday, Spieth shot 78, then followed it with a third 67 in the final round.
The stats: Spieth's third-round scoring average in 2013 was 71.33, which ranked 126th on the PGA Tour. In rounds one, two and four, he ranked fifth, eighth and fourth.
This year, his third-round scoring average is 71.8, 136th on the PGA Tour. He ranks 27th, 14th and 14th in the other three rounds. His third-round scoring average this year is 1.6 strokes higher than the final round and was a full two strokes higher in 2013.
Officially it will go down as a tie for fifth here, which will be his third top five in six starts in the calendar year 2014. If he ever solves the Saturday dilemma...