If Jordan Spieth could have one mulligan? Eighth hole, final round, British Open
Stories of interest you might have missed…
Jordan Spieth wouldn't have needed many mulligans in 2015, but if he could have one what would it be? "My first putt on No. 8 [in the final round of the British Open]," he said in this story by Doug Ferguson of the Associated Press. Spieth had a long birdie putt there, putted it off the green and made double-bogey.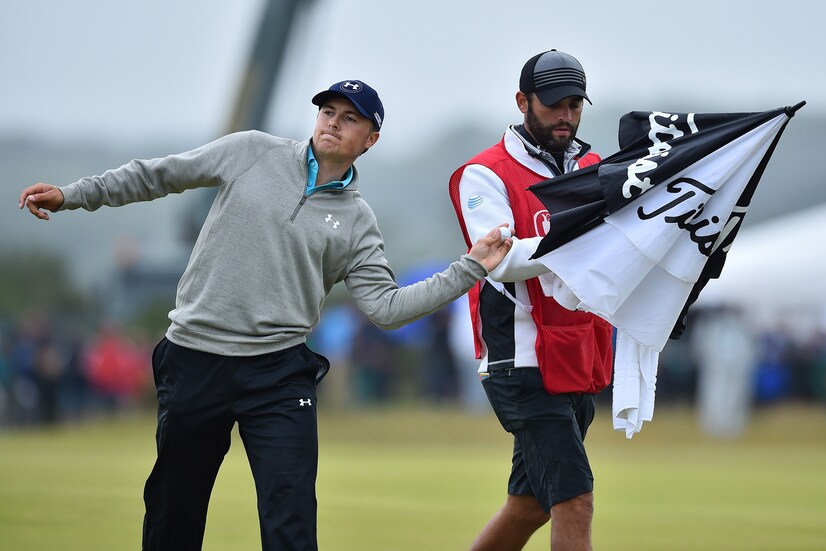 Jordan-Spieth-8th-hole-British-Open.jpg
US golfer Jordan Spieth throws his ball into the crowd after making double-bogie on the 8th hole during his final round, on day five of the 2015 British Open Golf Championship on The Old Course at St Andrews in Scotland, on July 20, 2015. The weather-affected championship, finishes on Monday for only the second time in 155 years. If he wins, Spieth would be just the second man ever to win the first three majors of the year - Masters, US and British Opens - after Ben Hogan, who did so in 1953. AFP PHOTO / BEN STANSALL (Photo credit should read BEN STANSALL/AFP/Getty Images)
The year 2015 "is going to match the highest-rated year ever on Golf Channel, matching 2013, the year in which Tiger won five times," Golf Channel president Mike McCarley said in this Reuters story by Larry Fine on how the youth movement in golf has helped fill the void left by Tiger Woods.
The PGA Tour is undergoing a renovation of the 12th hole at the TPC Sawgrass to make it a drivable par 4, Gary Smits of the Florida Times-Union reports. "We've studied all the great drivable par-4 holes, not just on the PGA Tour but in general, and we have the pieces of what we think go into making it a great short par-4," Andy Pazder, executive vice president and chief of operations for the PGA Tour, said.
Betsy King and four LPGA players traveled to Africa recently as part of King's charity Golf Fore Africa, and it was an eye-opener. "They were the poorest communities I've ever been to," Cheyenne Woods, one of the participants, said in this story of the trip by USA Today's Steve DiMeglio. "But they are extremely happy and appreciative of what they do have. They love the little things. The head man of one of the villages stood up and said, 'We live a good life here,' and he was so proud of what his village had. And they basically didn't have anything."
You are using an unsupported version of Internet Explorer. Please upgrade to Internet Explorer 11 or use a different web browser.