The Loop
If economics prevail, practice rounds could be a thing of the past for spectators
A few observant fans noticed something funny about this week's Northern Trust Open at Riviera: Tuesday's practice round is closed to the public. Not even those with week-long badges can come out to watch the PGA Tour's finest prepare for Los Angeles' annual tour stop. The tournament's official dates start with Wednesday's pro-am.
After inquiring with the PGA Tour, I learned several events (including the Farmers Insurance Open and WGC-Cadillac at Doral) no longer allow Tuesday access to the grounds. Several others still do sell tickets for Tuesday practice, including the upcoming Honda Classic in Palm Beach Gardens and the WGC Match Play in Tucson, where Monday access is even possible.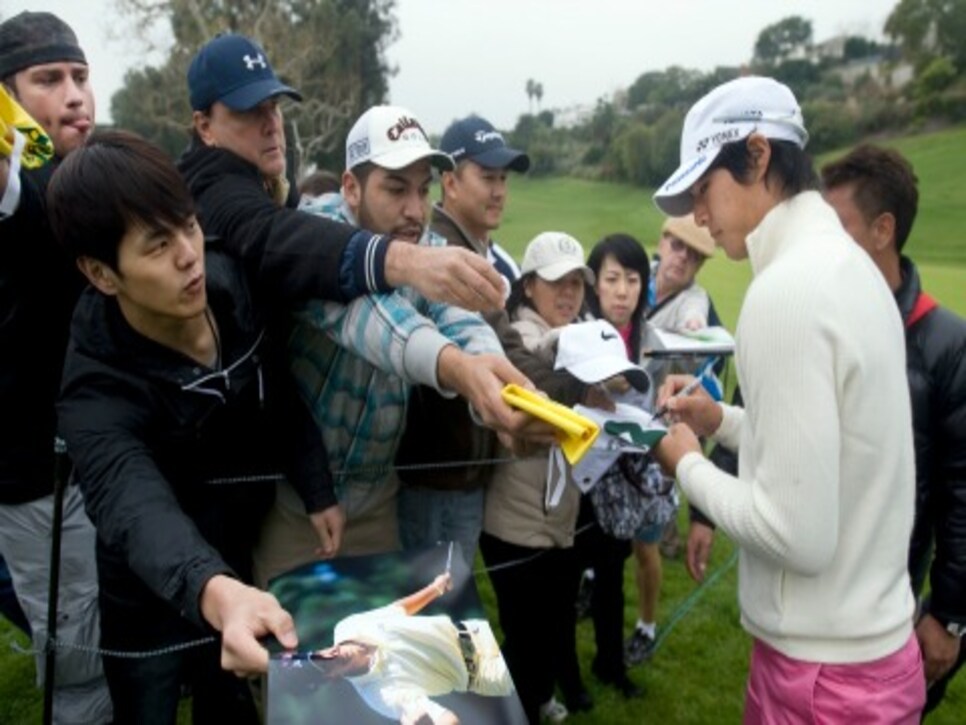 The decision to end practice round access to events is a mistake.
Yes, operating shuttle buses is expensive, but Tuesdays are often the days that dreamers and diehards come out to study players preparing for the tournament. For most fans, practice rounds are dull affairs, but if you know what you are looking for they can also be the most rewarding days to learn about the game or see a player you like.
When I was an aspiring player in college, Tuesday was my favorite day to go to Riviera. I can remember lugging my enormous video camera out and shooting Jodie Mudd's beautiful swing, only to have the cantankerous former Players Champion stop and demand to know why I was recording his swing. When I replied matter-of-factly that I liked his swing, he demurred and even asked if he could look at his move.
Then there was Grant Waite. A former winner on Tour who is now an instructor quietly building a stable of players, Waite saw me watching his practice, started chatting me up, and even asked if he could look at the tape. When he went out on the course to practice, Waite invited me to follow him inside the ropes for a few holes.
Whatever I paid for that practice round made it the bargain of a lifetime. Those connections also made me a fan for life.