News
Iconic sportscaster loses discrimination case against Boston golf course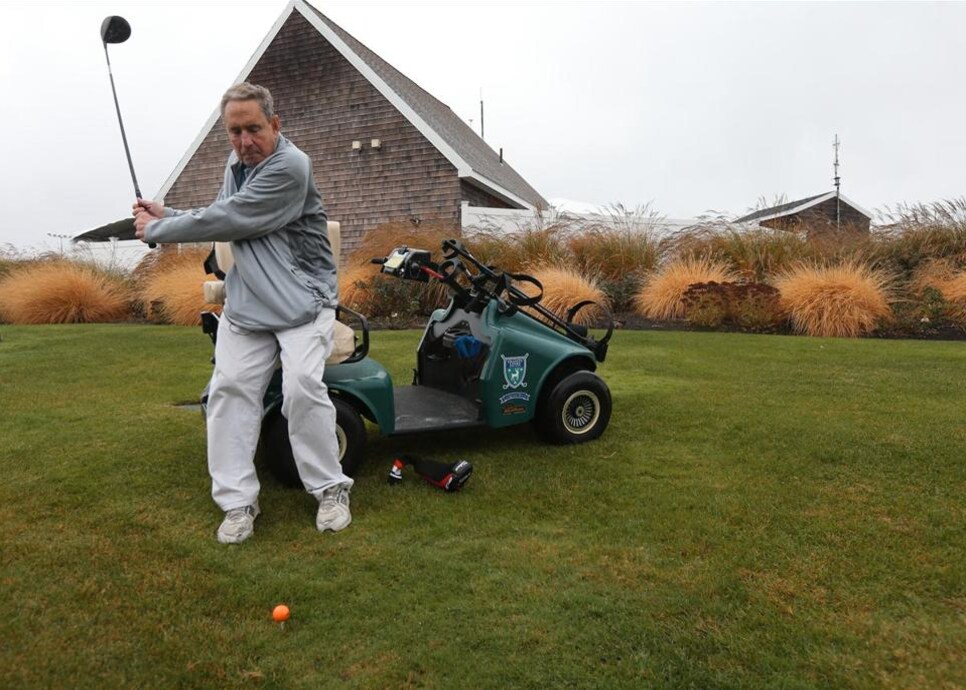 In 2015 we relayed the plight of Bob Lobel—a sports-media icon who has served as news anchor, NFL and NBA announcer, NCAA Tournament sideline reporter and Fenway Park public-address announcer during his career—with a golf course. Lobel suffers from spinal stenosis, which is a narrowing of spots in the backbone that causes pressure on the spinal cord and nerves. It has left Lobel unable to walk without the aid of crutches. Despite the alignment, Lobel continues to golf, using a special golf cart that moves and rotates him to a striking position.
However, when attempting to play Woodland Golf Club in Boston, Lobel was told his vehicle would damage the greens and was not allowed to tee it up. In response, Lobel sued, claiming the course barred him from playing due to his physical disability.
"This came from a lack of understanding," Lobel said at the time. "This was an attitude that was manifested in so many different ways."
But this week, the courts ruled in favor of the course.
U.S. District Court Judge F. Dennis Saylor said that, as a private club, Woodland can exercise selectivity of its members and is exempt from the requirements of the Americans With Disabilities Act. This means Lobel -- who was on site as a guest -- does not have a legal right to play with his cart. Lobel was seeking $250,000 in compensatory damages in the suit, along with an order prohibiting Woodland from future alleged acts of discrimination.
According to the Boston Globe, Lobel plans on appealing the decision.