The Loop
IBM CEO Ginni Rometty is Augusta National's third female member
Augusta National Golf Club has another female member.
IBM CEO Virginia (Ginni) Rometty has joined Condoleezza Rice and Darla Moore as the third female member of the longtime home of the Masters, multiple sources have confirmed. Yahoo! founder Jerry Yang is also among the handful of new members at Augusta National.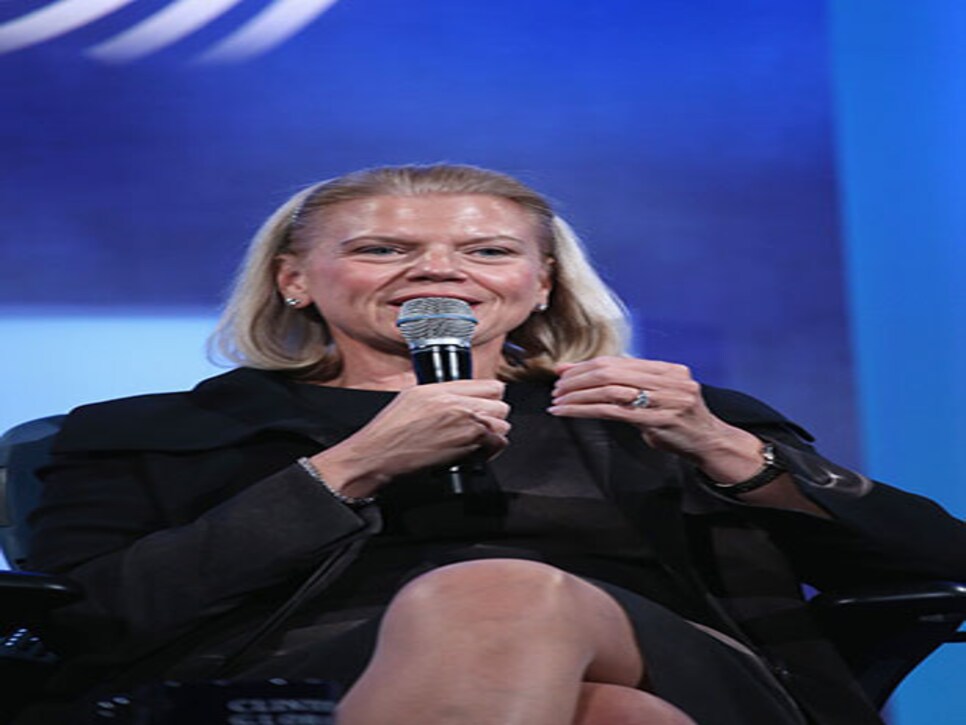 Two Augusta National members said Rometty was seen hitting balls at the range last Friday at the club.
"She has a nice swing," one member said. "She's obviously got a big job so she doesn't play much, but if she got to play, she'd be a pretty good golfer."
Rometty was observed being congratulated by other members and seemed "a little nervous" in front of club chairman Billy Payne.
Calls to representatives at Augusta National were not returned. With the exception of its landmark announcement of Rice and Moore joining as members, the club has not commented on club memberships.
Ed Barbini, an IBM spokesman, would not confirm Rometty's membership at Augusta.
"We don't talk about Mrs. Rometty's private memberships," Barbini said. "That's between her and any private organization."
Prior to Rice and Moore's inclusion at Augusta, Rometty had been identified as a candidate to break the club's gender barrier given her role at IBM, a longtime corporate sponsor of the Masters. Previous IBM CEOs had been members at the club, but despite ongoing public pressure, the club did not immediately extend an invitation to Rometty when she became the computer behemoth's first female CEO in 2012. That year during the Masters, Rometty was seen entertaining clients at the club, but did not answer questions from the media about a membership.
Rometty is said to be an occasional golfer. According to GHIN, she maintains a 35.4 handicap index out of the Golf Club of Purchase, near IBM's headquarters in Armonk, N.Y., and Shadow Wood Country Club in Florida. Her last posted score was a 116 in July 2013.[#image: /photos/55ad7b07b01eefe207f6fe2d]|||ginny-rometty-518.jpg|||