The Loop
Ian Poulter bought his first Porsche, then posted obnoxiously on social media about it
Ian Poulter has had quite the resurgent season on the PGA Tour. The 42-year-old won his first tour title in more than five years with his playoff win at the Houston Open over Beau Hossler. So, the Englishman's bank account is looking better and better these days.
If you're Ian Poulter and your bank account has increased quite significantly over the past year, what's the next move? Buy a new car. Of course. What else? Ian Poulter's cars and his obsession with them is well known for who has followed the European Ryder Cup star. His Ferrari collection has continued to grow over the years, but Poulter has never owned a Porsche, apparently. Until Thursday.
We were treated to a live Instagram reveal of Poulter's newest purchase. Some people do this sort of thing for their baby. Poulter's big reveal was the Porsche ...
Here's the sequence of photos (we captured them from his Instagram Stories, since you might not have seen them):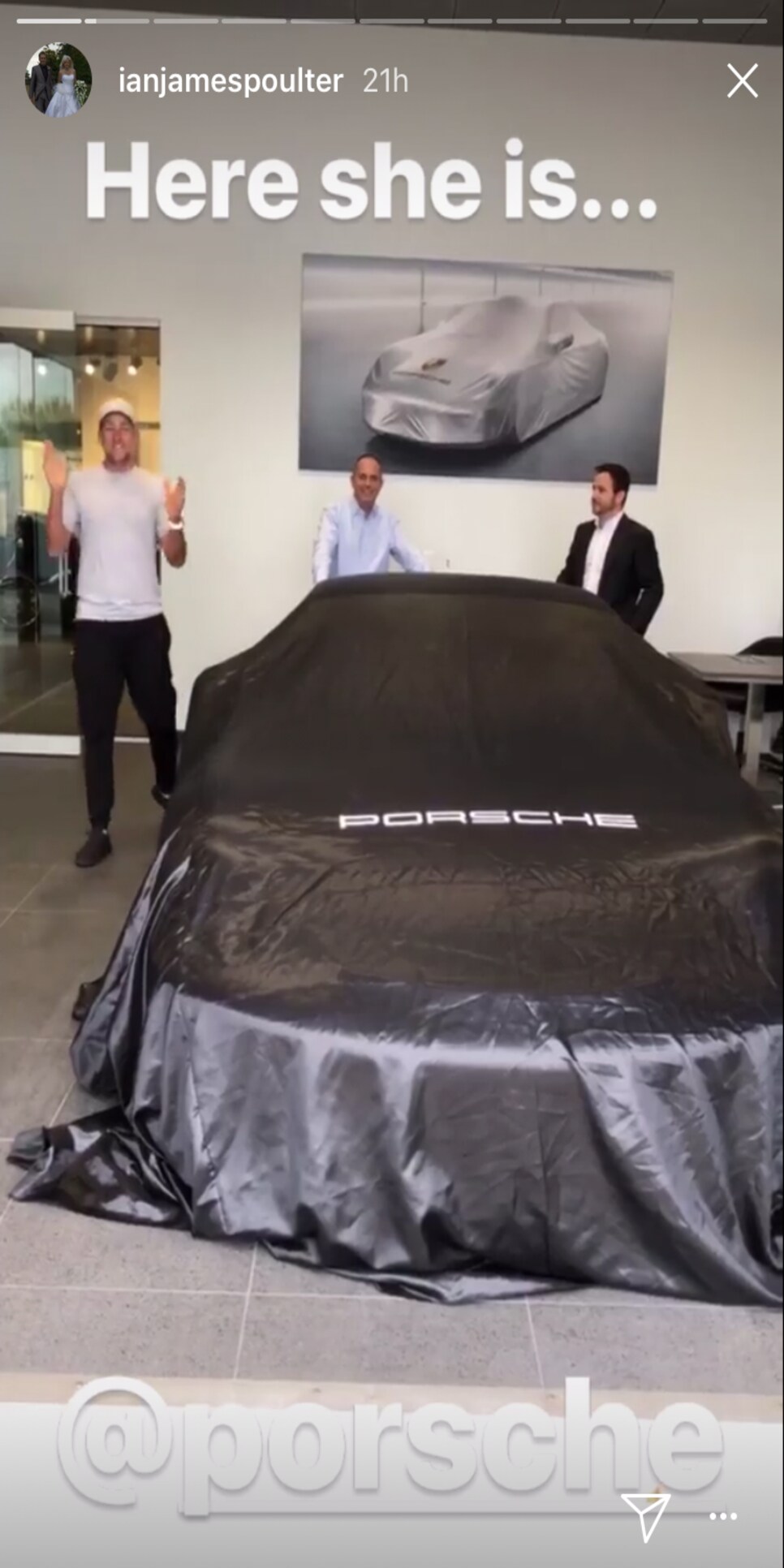 Poulter was jumping and down like a kid waiting to see what Santa Claus brought them on Christmas morning. Nope, just a grown man who already owns more than a dozen luxury cars waiting for his next one.
What we were confused about, too—is that Poulter was acting like he hadn't seen the car before. Seemingly, he knew what he ordered, right? This wasn't a surprise? Of course, seeing your new toy in person has to be exciting ... OK, we digress. We'd be excited, too.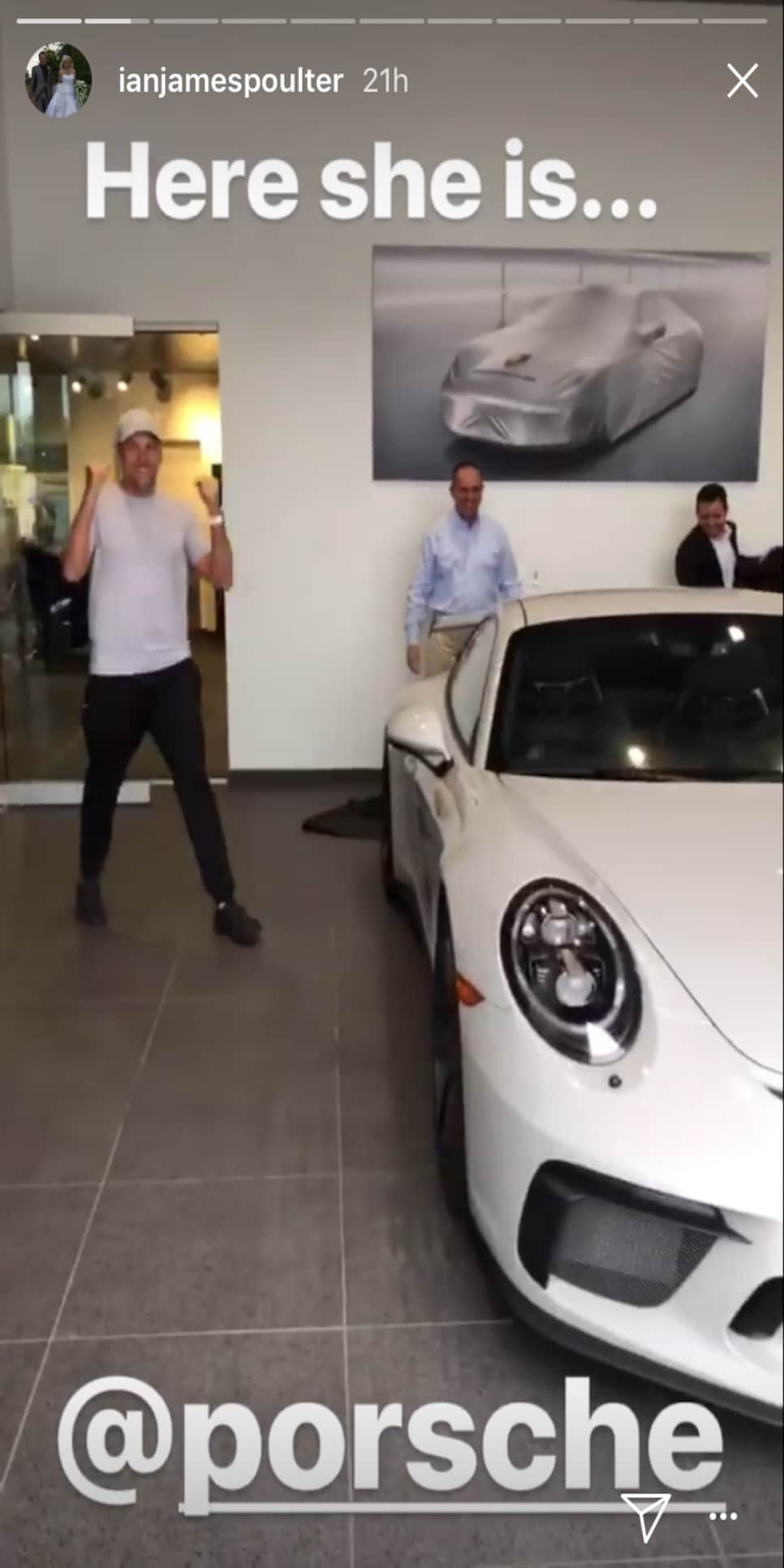 Double fist-pump when the Porsche GT-3 is revealed was quite the move.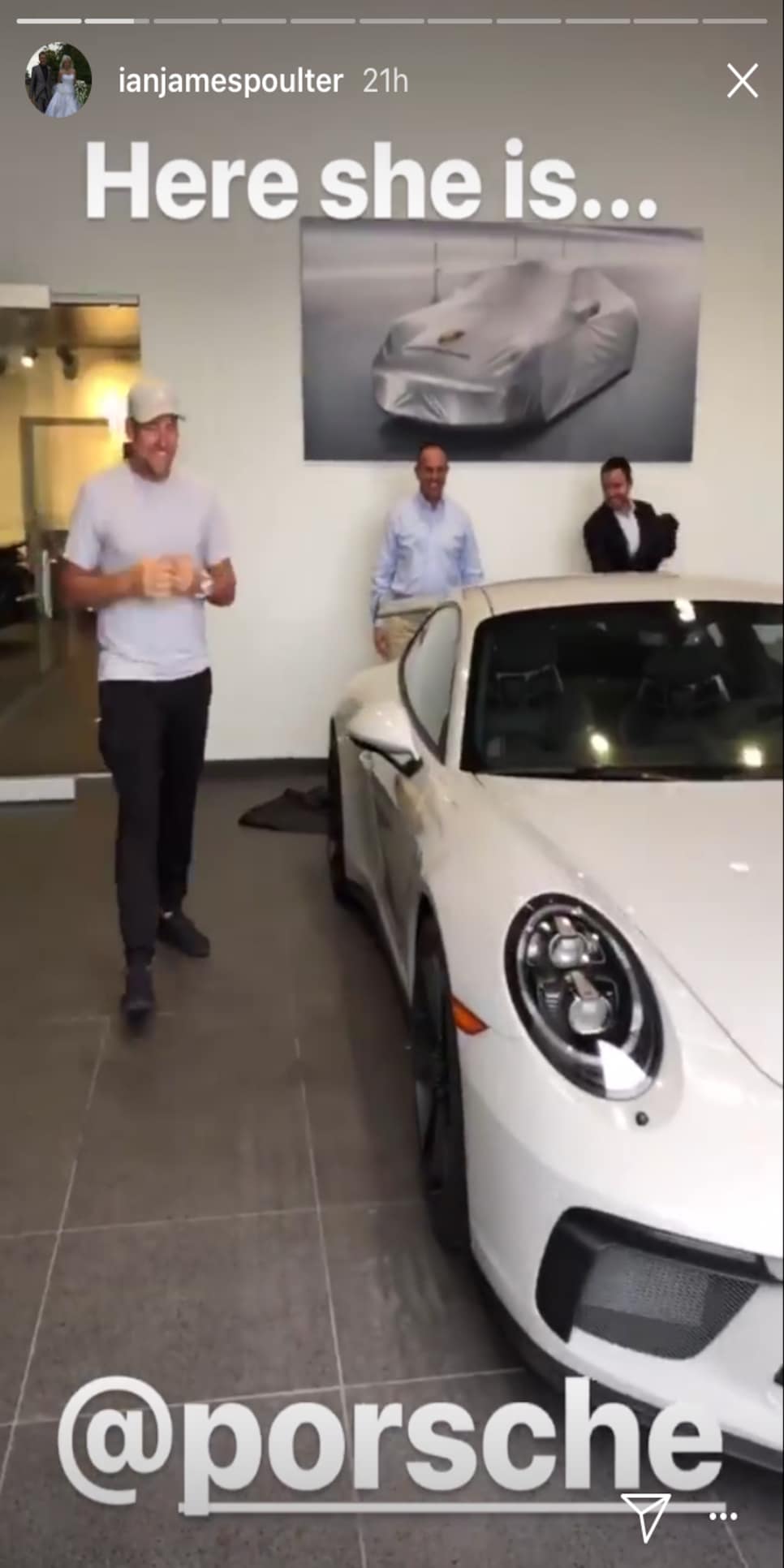 So much emotion, we can't take it ...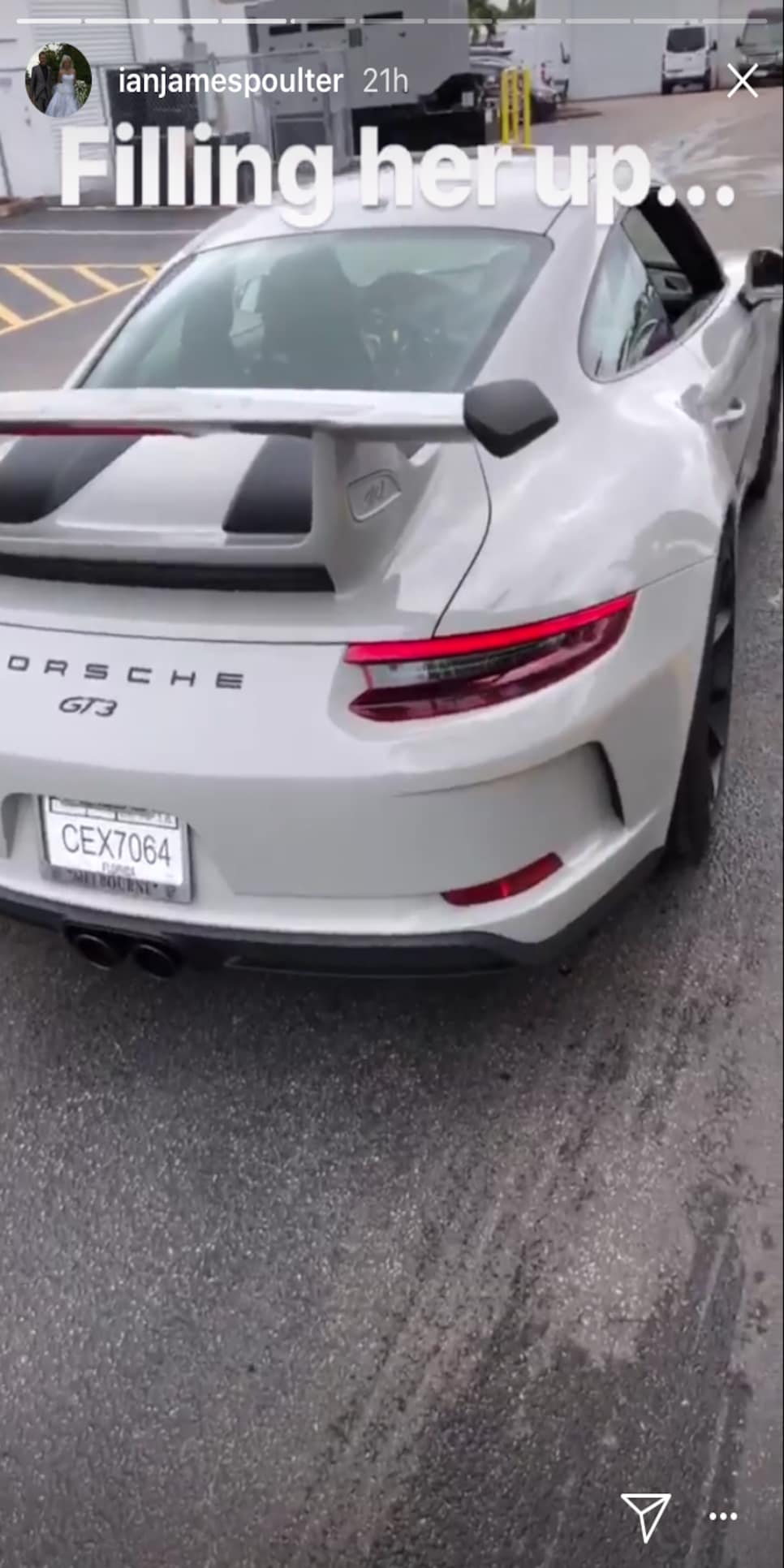 OK, that's really nice. The GT-3 starts at a base price of $144,650, according to Automobile Mag. We're sure Poulter suped it up ... so there's no telling how much his new baby is worth.
And of course ... did you really buy a Porsche GT-3 if you didn't take a selfie through the car window? Oh, Poulter ... don't change.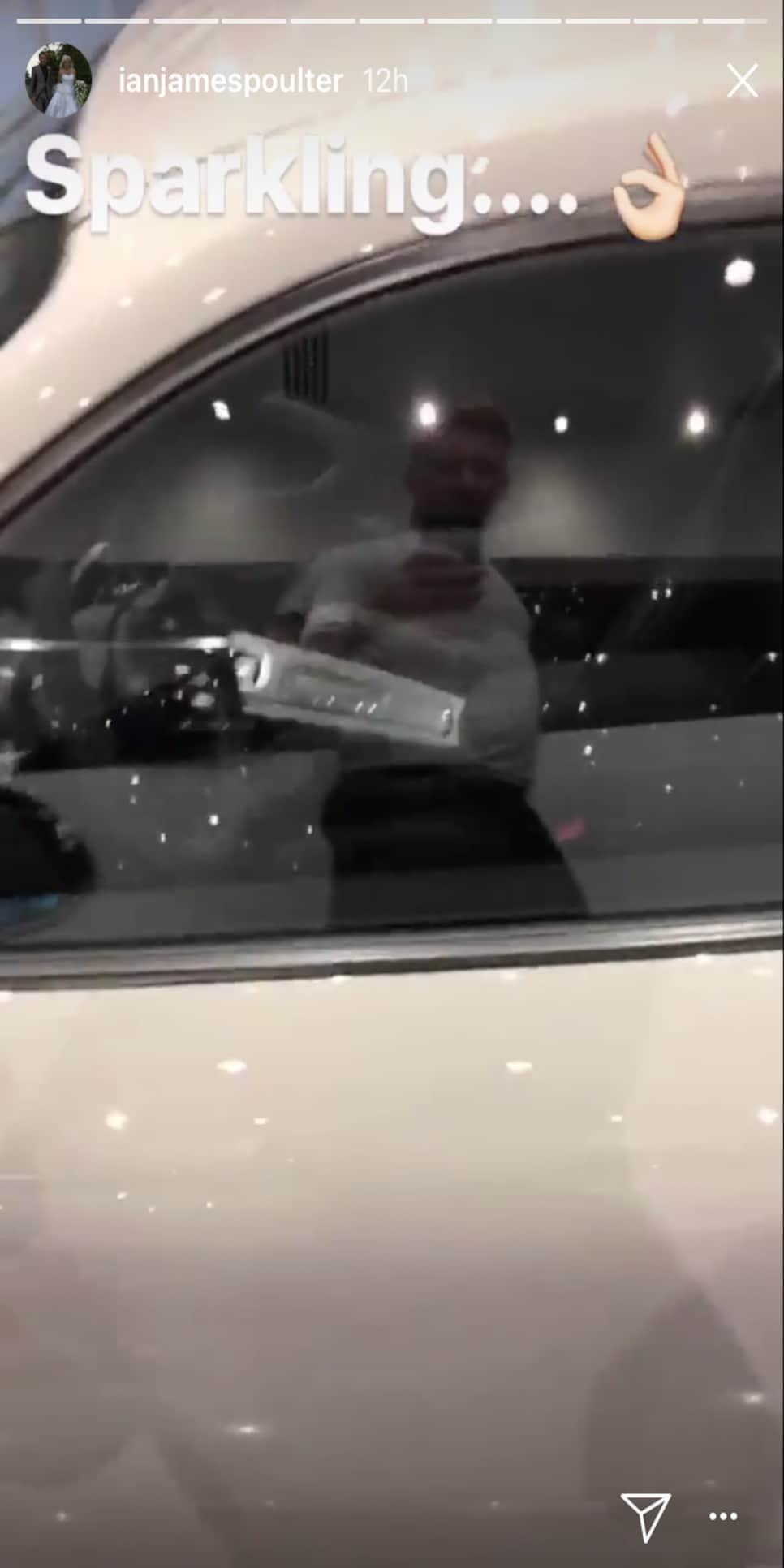 Here's a beauty shot of the new car, taken after Poulter took the GT-3 to his buddy's place to get it detailed. Because he drove through a bunch of "love bugs" (?) on his way home, so of course you have to make it looking shiny again.
OK, it really wasn't that obnoxious. We'd be as excited as Poulter was, we're pretty sure. Congrats, Poults.