Random Daggers
Ian Poulter uses poor question to properly roast himself, remains as sharp as ever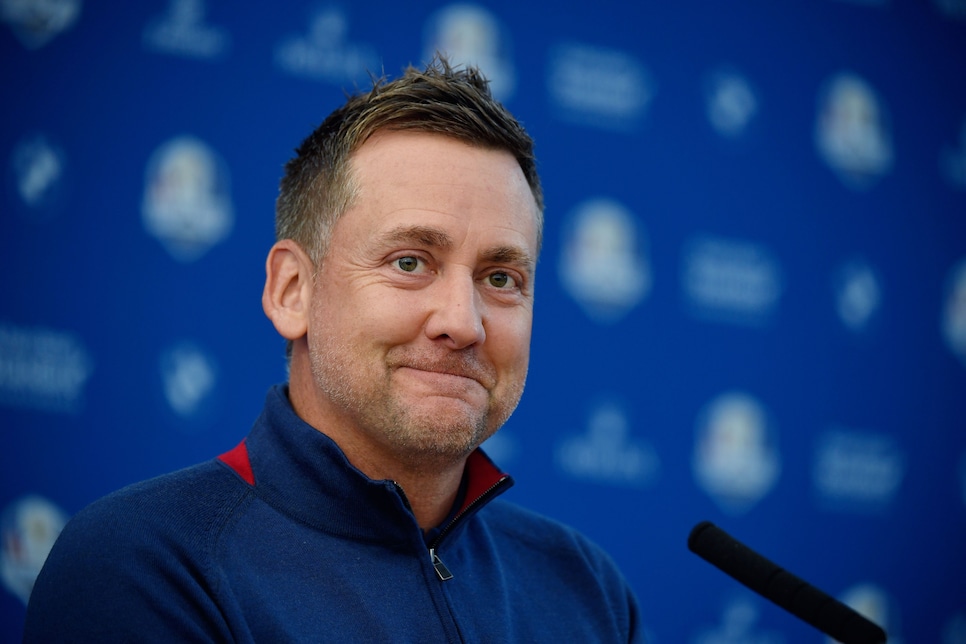 When a professional athlete gets asked a bad question from a reporter, there's normally one of two ways that things can go. The athlete can get snippy with said reporter or he/she can bail out the person by either going along with the bad question or politely correcting it. On Thursday, Ian Poulter did the latter, but managed to find a third—and better—way to react: He turned into an opportunity to poke fun of himself.
It's possible the 45-year-old Brit may have just played in the final Ryder Cup of his career. But he's nowhere near done providing fantastic soundbites. And after the opening round of the CJ Cup, he was involved in this funny exchange:
Q. Your first event after the Ryder Cup. Is the game feeling—
IAN POULTER: I played last week. I missed the cut, but in my eyes I didn't play, either.
Boom. Roasted. Himself. Well played, Ian. And well played at The Summit Club on Thursday as well.
Poulter shot 69-74 and didn't advance to the weekend at the Shriners Children's Open, the first of the PGA Tour's dangerous Vegas swing. But he was in a fine mood after opening the CJ Cup with a bogey-free 66.
"No, look, you want to come back—I played quite nicely at the Ryder Cup," Poulter added. "Obviously you're tired, a bit disappointed from a team perspective, so for me it's about trying to play strong in the last closing events for 2021 for me. Keep moving forward, keep playing well and hopefully we can go close."
And keep those snappy Poults quotes coming as well.