The Loop
Ian Poulter sprints to the finish... literally
PONTE VEDRA BEACH, Fla. -- With daylight running out at the Players on Saturday, Ian Poulter knew there was something a lot more important than his score at stake: sleep.
After knocking his tee shot onto the green at No. 17, the Englishman took off in a dead sprint to get to the island green. He two-putted for par and then started running again to get to the 18th tee, literally leaving his playing partner, Dustin Johnson in the dust.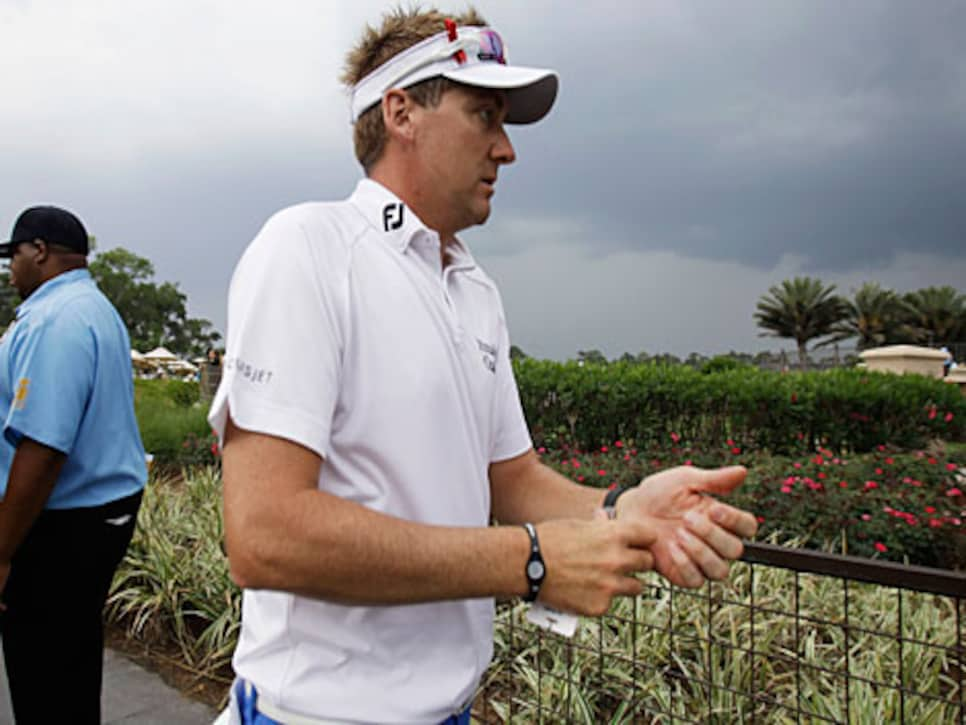 Unlike when Rory Sabbatini famously played on without Ben Crane at the 2005 Booz Allen Classic, however, this had nothing to do with slow play. Poulter merely wanted to make sure he teed off on No. 18 before the horn sounded ending play due to darkness. Once a player starts a hole, he has the right to finish it. In this case, completing his round meant avoiding an extra early trip back to TPC Sawgrass' Stadium Course.
"You know, if duty calls, you've got to get to 18, right? Saved us probably a 7:45 restart, I think it is, in the morning, so that's a 5:30 wake-up call," he said. "That's four hours in bed. A little 300-yard sprint is well worth four hours in bed."
Poulter -- and eventually Johnson -- caught up to Phil Mickelson and Martin Laird, who got out of the way to let them tee off.
"(I said) thank you very much," Poulter said. "(Phil) said 'absolute pleasure.' I would have done exactly the same."
Despite rushing, Poulter pumped a perfect drive down the left side of the fairway.
"That was out there," Poulter said, though he still made a bogey for a disappointing 74 that left him out of contention. "I don't think I've ever hit sand iron into 18 before. So something to be said about adrenaline."
Poulter said he didn't consult with Johnson, but "just went for it." His hustle helped DJ as well, though, as now both players just have to worry about getting to the course by late morning for final-round tee times that have yet to be determined. When asked what Johnson owes him, Poulter quickly replied, "A beer, yeah."