The Loop
Ian Poulter shows how stir crazy PGA Tour pros were getting during the BMW Championship rain delay
Rain continued to make a mess of the BMW Championship on Sunday morning. Final-round tee times were originally moved up to 7 a.m. in hopes of getting in some play, but there was this green blob sitting over the Aronimink Golf Club and frankly the entire commonwealth of Pennsylvania.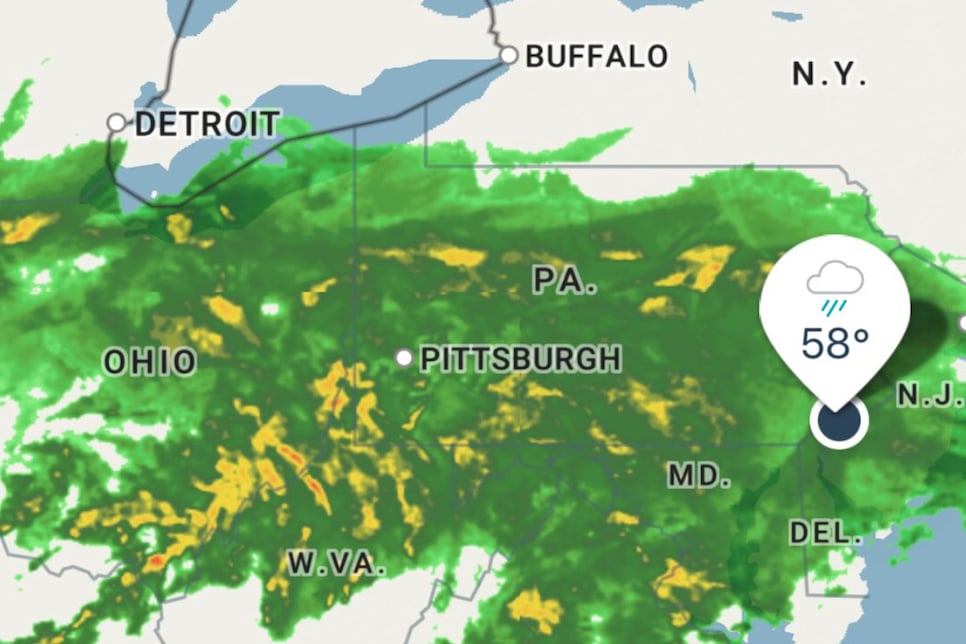 Always sunny in Philadelphia? Hardly!
And so there has been this steady drip of depressing announcements from tour officials:
With each subsequent tweet, players were forced to continue to hang around Aronimink in hopes that some good news might surface. But then again, did you see that big green blob?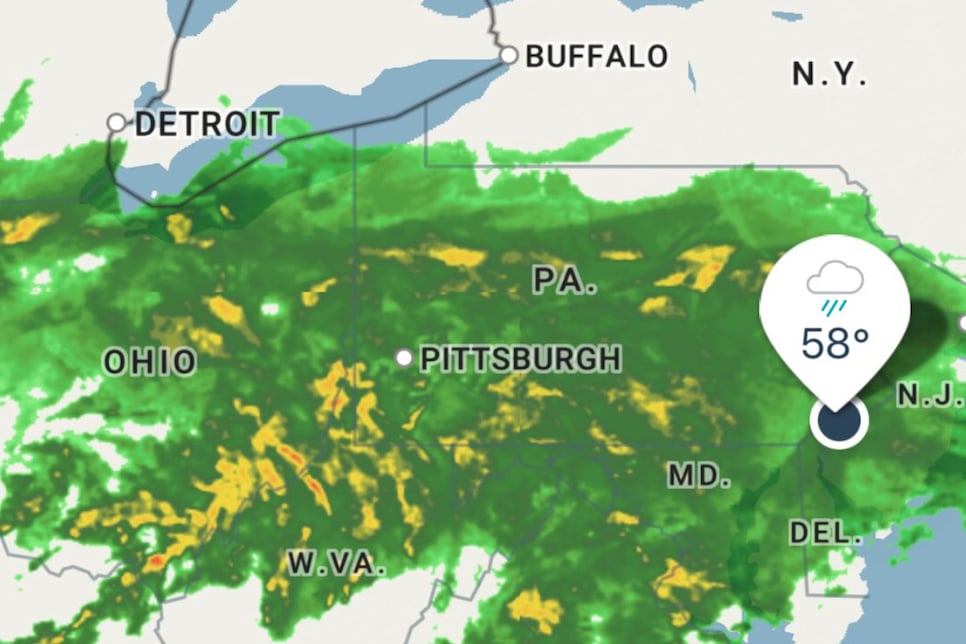 Call it human nature, but at some point the natives were about to start getting restless. PGA Tour pros deal with rain delays a lot, but that doesn't mean these delays don't drive them a bit stir crazy with all the waiting.
Don't believe us? Well, just take a look at Ian Poulter's Instagram feed from a little while ago. Poulter enters the final round tied for 44th at five under par, 12 strokes off the lead. He's projected to finish 50th in the FedEx Cup points standings, well outside the top 30, meaning he has just one more round before his 2017-'18 PGA Tour season ends. No doubt he'd just like to get these 18 holes done with and get back to his home in Florida before heading to France for the Ryder Cup. Instead, well it appears he's being held captive at Aronimink.
Can't say we've heard of "Watch Ya Mouth" or ever seen somebody wear that contraption in Poulter's mouth outside of a dentist's office. Of course, maybe that's the appropriate comparison given what the morning has to have felt like a root canal for these guys.
Pehaps PGA Tour officials saw Poulter's video as finally at 2 p.m. they announced to the players that there would be no play on Sunday, with everyone coming back on Monday to try to complete the final round.
Of course, the Monday forecast also calls for 70 percent chance of rain.
No word on whether Poulter will bring back "Watch Ya Mouth".