PGA Tour
Ian Poulter's inclusion on PGA Tour's slow-play list elicits a very Ian Poulter-like response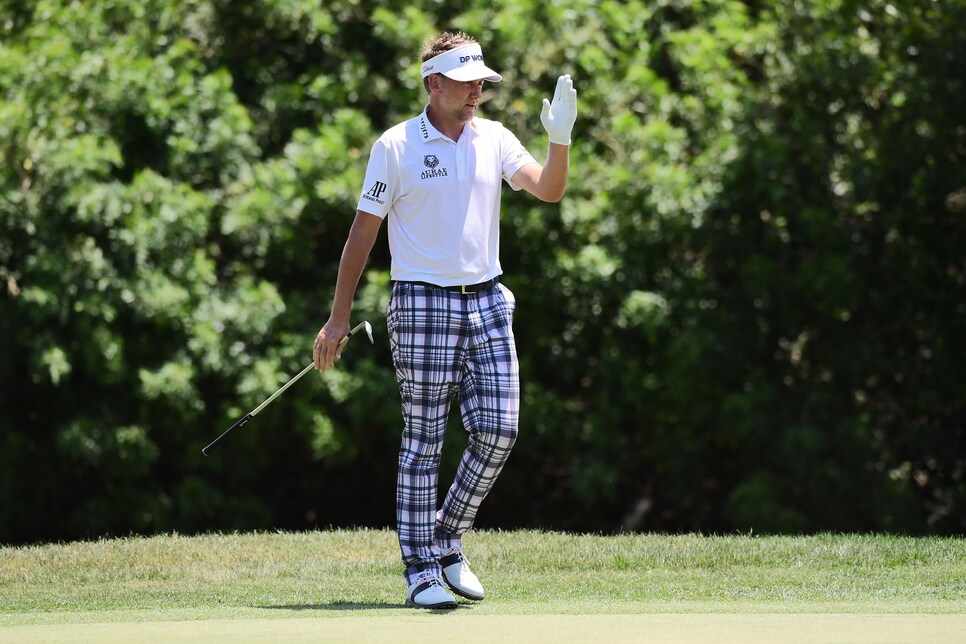 Ian Poulter said on social media that he was put on notice after last week's Valspar Championship that he is now on the PGA Tour's observation list for pace of play.
Julio Aguilar
Ian Poulter would like to apologize in advance to his playing partners at this week's Wells Fargo Championship.
"If I play out of turn then I am sorry," the 45-year-old Brit said in an Instagram post on Tuesday. "If I'm ready I am hitting."
The cheeky response comes after Poulter was apparently put on the PGA Tour's observation list used for its pace-of-play policy.
Though the list is not made public by the tour, Poulter shared the note that he received, posting it in an Instagram story. In it, the email notes that he had been identified as a player with an overall average of 45 seconds or more with his overall per-stroke average at 45.569, which is up from a 44.773 average going into last week's Valspar Championship, where Poulter tied for 21st.
Under the new policy, as the email to Poulter notes, anyone with a per stroke average of 45 seconds or higher over a rolling 10-tournament period will be placed on the list.
"This is the first time ever I have been told I'm .569 of a second slow," Poulter said in the post. "Sounds like some @f1 cars."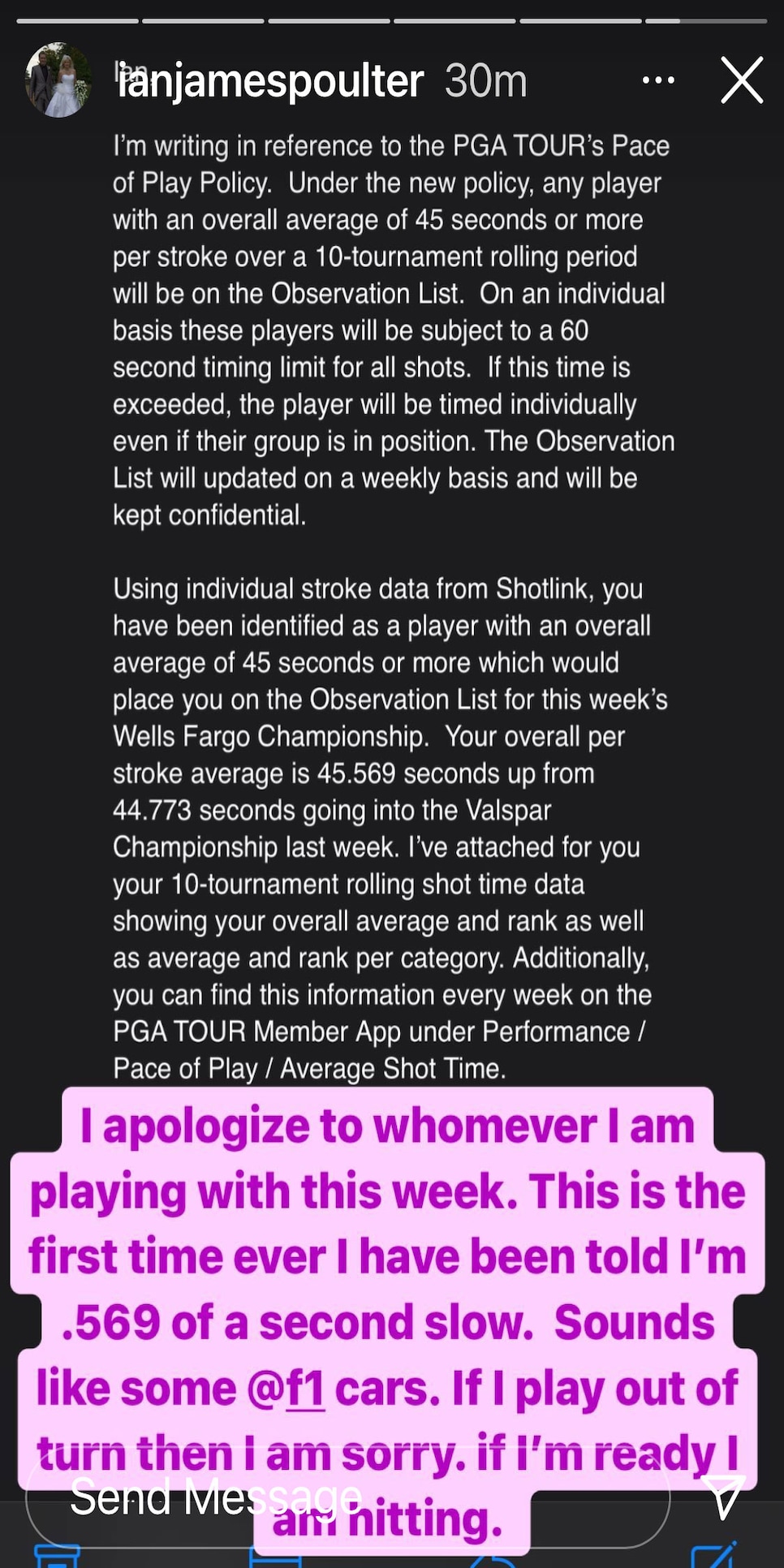 A little more than a year ago, the tour made multiple changes to its pace-of-play policy, the most notable among them being that it would punish individuals rather than groups as well as maintain the secret observation list for excessive shot times for players. In addition to the per-stroke average time to play a shot, any player who receives two excessive shot times in a tournament—that is, taking more than 120 seconds to hit a shot without a valid reason—would also land on the list for their next tournament.
The list is updated on a weekly basis. Those who land on it will be monitored during rounds and subject to a 60-second timing limit for all shots, absent a valid reason for taking longer, and even if the group is not out of position. A player will receive a warning for their first bad time and a one-stroke penalty for their second. For each additional bad time, another one-shot penalty will be given. Excessive shot times will also result in fines. For a second bad time, a player will be fined $50,000. Each additional bad time is another $20,000.