News
Ian Poulter downplays bid to keep PGA Tour status: 'Life's good. What have I got to moan about?'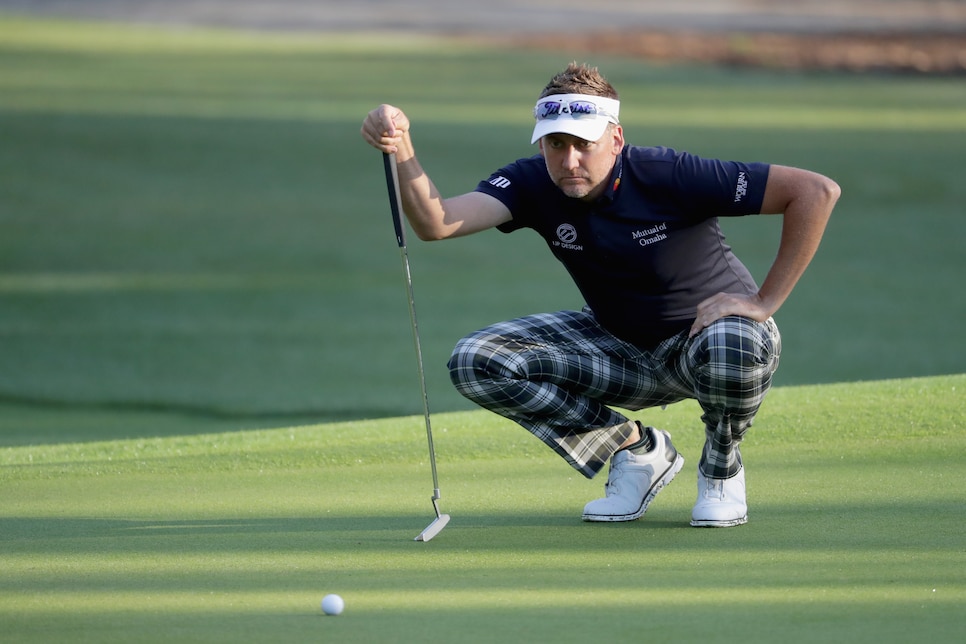 Stories of interest you might have missed…
"Ian Poulter is playing Harbour Town this week like he doesn't care. Or at least he's trying to.
"That can't be easy, can it?
"'I don't care,' Poulter cracked. 'Life's good. What have I got to moan about?'
"Point taken. From working-class beginnings as an assistant pro at England's Chesfield Downs Golf Club, Poulter's rise has taken him to 14 wins worldwide and more than $36 million in earnings…
"Then there's this: He needs another $145,000 between this week and his next start to keep full status on the PGA Tour. Not that he'll disappear completely, but we'd be seeing less of him on these shores in the short term."
Make-A-Wish Foundation fulfills a Masters dream
"Keaton Cleland, a young man of 16, loves everything about golf…
Cleland's favorite golfer is 2015 Masters and U.S. Open Champion Jordan Spieth. According to Doug Cleland, Keaton's dad, his son is a, 'Spieth wannabe. He dresses like him and wants to be like him. Spieth is Keaton's idol.'"
Cleland was born with a debilitating heart defect, Hypoplastic Left Heart Syndrome, that even with numerous surgeries is never entirely corrected, and the longest lifespan of those with the defect is 30 years.
The Make-A-Wish Foundation last week arranged for Cleland and his family to attend the Masters on Saturday and Sunday, provided them with a rental car, accommodations and $1,500 for expenses. T.J. Auclair of PGA.com has the story.