News
Ian Poulter making the most of second chance at the Players Championship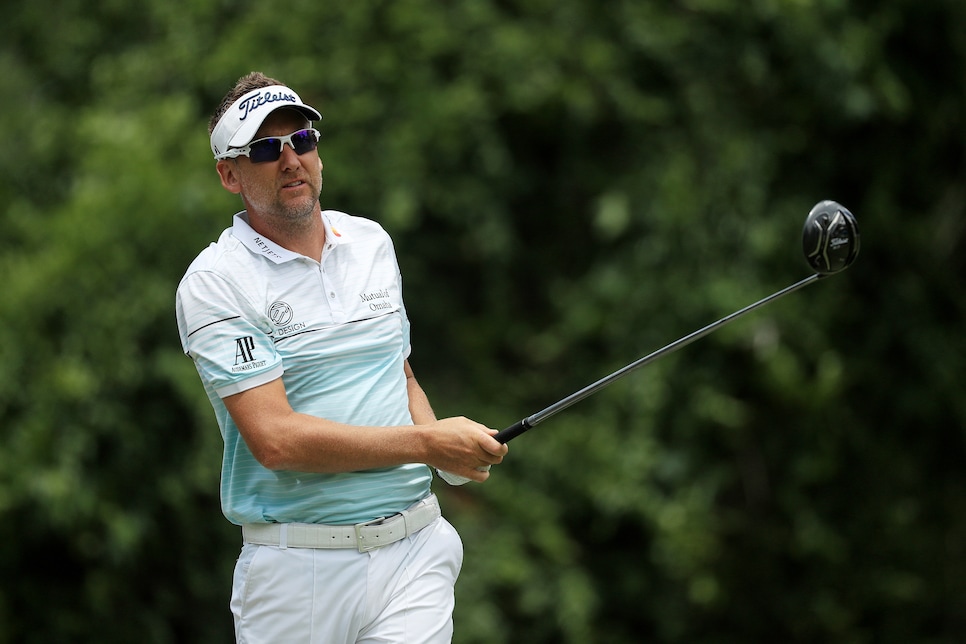 Three weeks ago, Ian Poulter was without a PGA Tour card and faced an uncertain future. He expected to be watching the Players Championship on television.
Sunday, he'll have a chance for the biggest victory of his career.
Poulter shot a one-under 71 in Saturday's windblown third round at TPC Sawgrass. It was the only bogey-free round of the day and has him tied for fifth just three strokes back of co-leaders J.B. Holmes and Kyle Stanley.
"I haven't done exceptionally well in the last 18 months; I have made silly mistakes," Poulter said. "But today, every six, seven-foot par putt I gave myself, I felt more comfortable over those six, seven-footers.
"It was always going to be tricky in the wind, as well, putting from inside seven feet was awkward, but I did a very good job of that today when I found myself out of position. So it was a very boring round of golf. I felt as if I was under control from start to finish. I was pretty happy."
He has Brian Gay to thank.
At last month's Valero Texas Open, Gay tied for sixth to earn $200,725 (and 89 FedEx Cup points) and thus fulfill his major medical extension and get his Tour card back following a string of injuries. But then he was informed via email that he was still 28 points shy of qualifying for the Players, which no longer uses money as a criteria, only points.
That's when Gay and wife Kimberly took a closer look at the guidelines on major medical extensions.
By the time Gay had returned to the course last fall after missing time in the 2015-16 season, the Tour had re-calculated its points distribution. Under the old points distribution, Gay would have satisfied his extension. When that was pointed out to the Tour, he was given full status and a spot in the field this week.
The same situation applied to Poulter, who had thought that a missed cut in Texas left him just over $30,000 shy of a card. He was informed of the oversight two weeks ago in New Orleans and given full status for the rest of the year, as well as a spot in the Players.
Through three rounds this week, despite difficult conditions, Poulter has felt freed from the burden of uncertainty.
"I've been in positions when I've needed to hole putts, and I've also been in the position obviously of late where you're just trying too hard," he said. "That was difficult."
Poulter hasn't putted great this week -- he ranks 56th in strokes gained-putting -- but he has avoided mistakes on a course he likes. He is blemish-free over his last 28 holes, and in 2009 finished second here in similar conditions.
Gay, meanwhile, missed the cut this week. Instead, he'll be the one watching the finish from his couch, alebit with interest.
When asked if Poulter would do something nice for the Gays if he had a big finish this week he said, "I've already done something quite nice."
"They like red wine and champagne, and I know Kimberly likes the odd treatment," Poulter elaborated. "So yeah, I'm sure they'll be quite happy."