News
Ian Poulter is shutting down his clothing line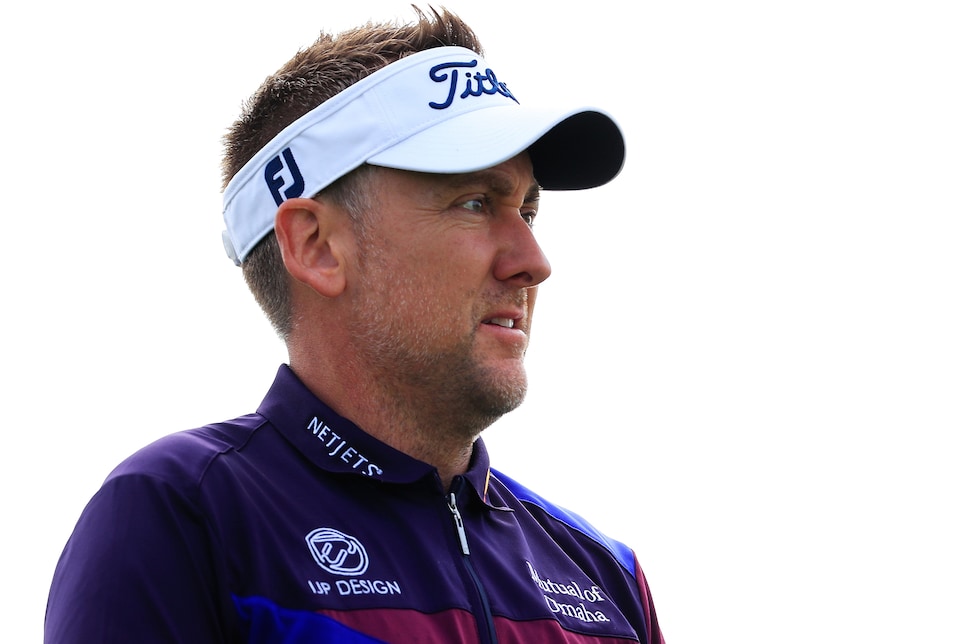 After 10 years of designing and selling his own line of clothing, Ian Poulter is calling it quits. IJP Design customers received an email this morning confirming that Poulter is closing the company, and a prominent block of text on the homepage of IJPdesign.com states, in all-cap letters, "IJP DESIGN'S ONLINE SHOP IS CLOSING DOWN."
Poulter explains his decision in a short note, saying that IJP Design has "been unable to justify its continuation after many years of investing in the business and a number of attempts to reshape it against an ever increasingly competitive landscape."
When Poulter launched IJP Design in 2007, he said it had been his lifelong dream to create his own line of clothing. His mother managed a clothing store, he sold clothes at London's Stevenage Market before turning pro, and he'd always admired the more well-dressed professional golfers over their less stylish counterparts.
Initial success of IJP Design led Poulter to expand his clothing line from the UK and the U.S. to China in 2009, and in addition to designing clothes for men, he eventually added collections for women and children. But while Europeans seemed keen on adopting Poulter's style, he always struggled to grab a significant market share in the U.S., which is rooted, he says, in Americans' resistance to the European way of dressing.
While it's always sad to hear about company closures, there is one bit of good news that emerges here: Everything in the IJP Design collection is on a drastic sale. Although these sales are final and items are no longer eligible for return, from now through April 2nd you'll see huge drops in prices for everything on IJP Design.com. Right now, for example, there are polos on selling for just $10, sweaters and pants for $20, and jackets for $30.