The Loop
Five questions with Ian Poulter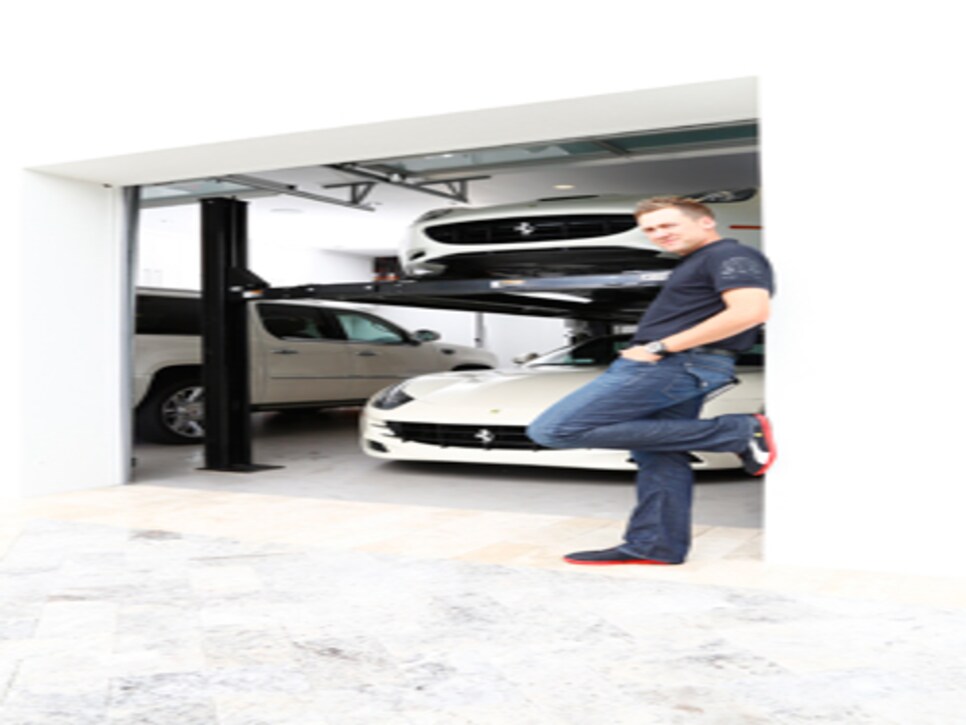 Q: How did you decide what to stock your studio with?
I wanted a repair facility there because I enjoy getting back to basics. When I was growing up, I worked in a shop and regripped my equipment as well as my customers' equipment. I still regrip my own clubs.
Q: What else do you have?
I have a Full Swing Golf simulator and a V1 camera system, so I can track my swing. I have a surface I can putt on, but it's relatively small. I have a TrackMan launch monitor. There's enough room to pick up data before the ball hits the net. It picks up ball speed, club angle -- all the numbers I'm after.
Q: What's the benefit to having the studio?
The reason I live in Orlando is because the weather's normally pretty good, but if it's not, I can go inside and still do some work. If there's something I want to tinker on at 8 o'clock at night, and it's dark, I can go in the studio -- so it's good.
Q: How often do you use the simulator?
It's fun, but there's nothing like seeing the ball fly outside. The simulator is there as a backup. And my kids love it, especially [9-year-old] Luke. He's always on it.
Q: Do you think simulators are going to become more popular with amateurs?
If you can afford it, it's a great thing. It's probably more beneficial to an amateur player than it is for [pros]. It's a luxury for me. An amateur is going to get a lot of use out of it because he's going to want to train on it when he gets back from work. I've got all day to practice outside.