News
Why Brooks Koepka laid low (sort of) after his U.S. Open win, the tour's new Mr. X and a Palmer contemporary still grieves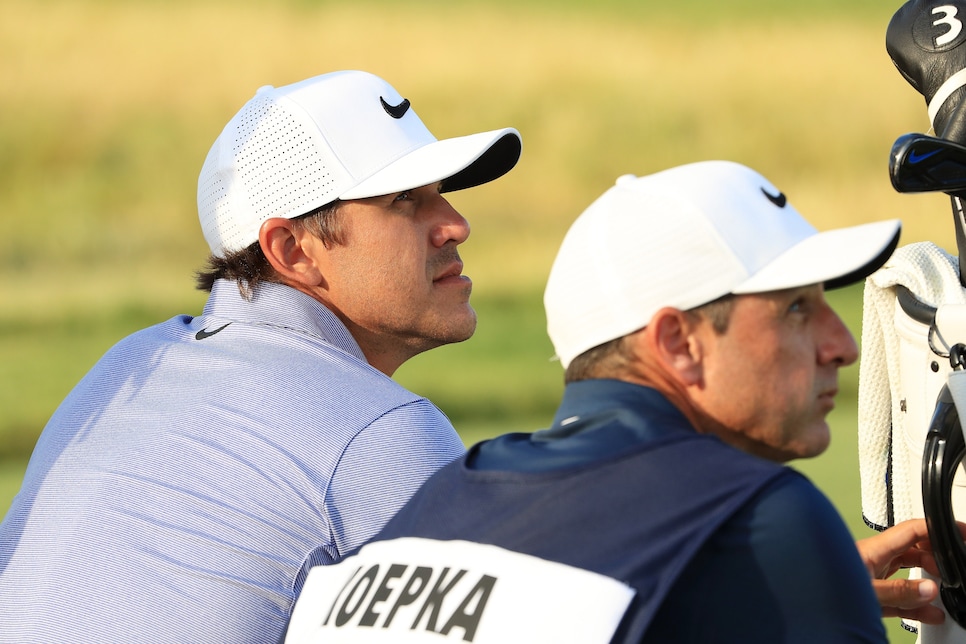 Brooks Koepka's decision to lay low after winning the U.S. Open makes sense. Two years ago, he told manager Blake Smith that if—or when—he won a major championship, the media trip to New York was a non-starter. "Nothing against the media," Koepka said. "That's just not me." So that's why we did not see him making the rounds with Jimmy Fallon on The Tonight Show or ringing the bell to open trading on Wall Street. Instead, he celebrated with the U.S. Open trophy in Las Vegas along with close friend Dustin Johnson; Dustin's fiancé, Paulina Gretzky; and a collection of close friends. "Personally, I'd like to see him do some of those things, but that's not his style," said Koepka's father, Bob. "You have to be who you are." While appearing on an Instagram video doing fire balls from the U.S. Open trophy, Koepka would like to follow the footprints of Adam Scott, who won the 2013 Masters, became the No 1 player in the world and leads a quiet life away from cameras and social media. As for when Koepka will be introduced on the first tee as the U.S. Open champion, that day won't come until the Open Championship at Royal Birkdale. According to Smith, the four-week break was planned before Koepka won his first major at Erin Hills.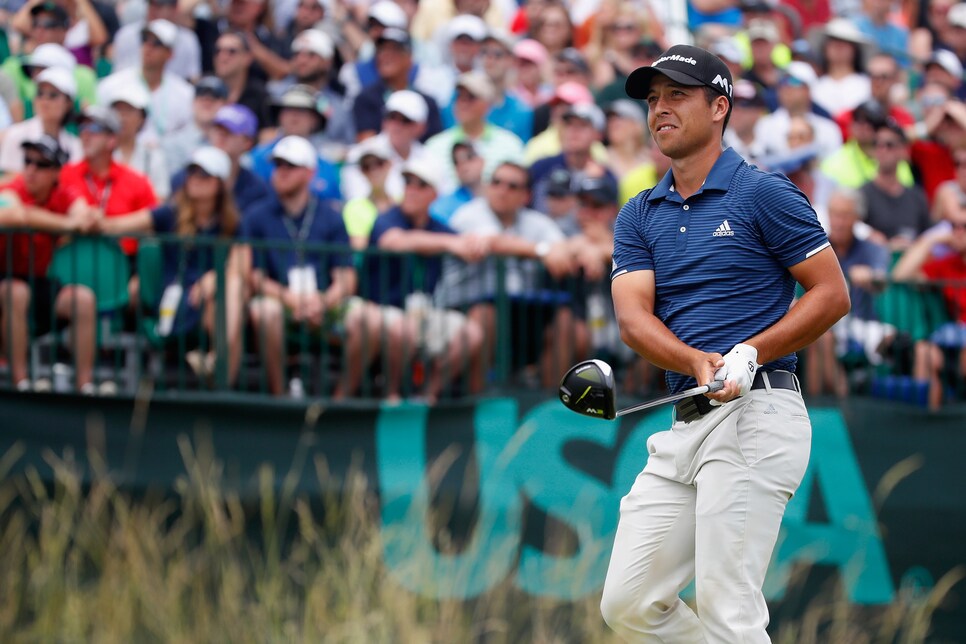 Gregory Shamus/Getty Images
Alexander Victor Schauffele, more commonly known as Xander, take another step in his evolution from the proverbial no-name who briefly led the U.S. Open to golf's new Mr. X. At the Travelers Championship, Schauffele backed up his T-5 at Erin Hills with a solid T-14 at TPC River Highlands thanks to a Sunday 67. "This is definitely a byproduct of last week," Schauffele told me after he chipped in for birdie on his 72nd hole. "I got a ton of confidence and kind of realized how many people support me. They're yelling my name out here, which definitely makes me more comfortable than before. It's definitely a name to remember, so I've got that going for me." Schauffele, 22, also has confidence going for him with a spot in the field at this week's Quicken Loans. Since a missed cut at the FedEx St. Jude Classic in Memphis, he has moved up in the World Rankings from 362nd to 152nd, and is working his way toward exempt status for the 2017-'18 season. This is a long way from his college days at San Diego State, where he took night classes so he could play and practice during the day. "I told the counselor going in, I was going to be a difficult one," said the 23-year-old Southern California native. "I want to major in golf." Thus far, the rookie with the degree in social sciences is passing the test.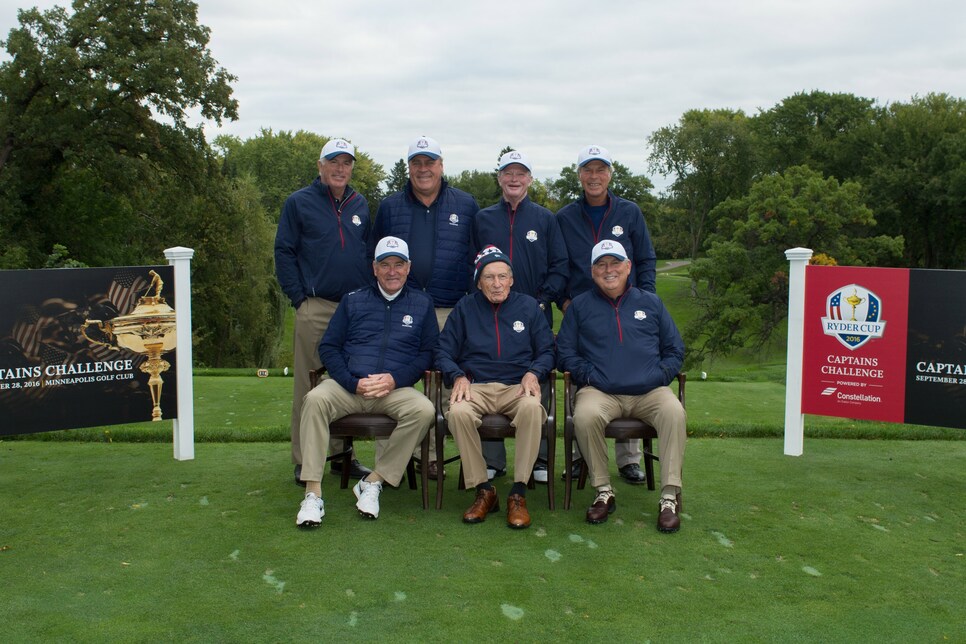 Montana Pritchard/PGA of America
Many of Arnold Palmer's closest friends are still having tough times with his passing last September, perhaps none more so than Dow Finsterwald. Besides his broken heart, the former PGA champion and Ryder Cup captain collapsed earlier this month while playing golf at The Broadmoor, his summer home in Colorado Springs. According to family members, Finsterwald had to have an appendectomy, which triggered a heart attack and put him in intensive care. He has since gotten out of ICU, and been upgraded to rehabilitation with daughter Jane describes him as seeming "better, stronger and more lucid." Finsterwald's 88th birthday is Sept. 6. He is a regular at the Bay Hill Club and Lodge in Orlando during the cold-weather months in Colorado. "It's been a tough couple years for him," said close friend Bob Florio, referencing the loss of Finsty's wife, Linda, in June 2015, before also losing Palmer.