News
More grit from Matt Kuchar, a proud grandpa eyes a Grand Slam and changes at Trump National Doral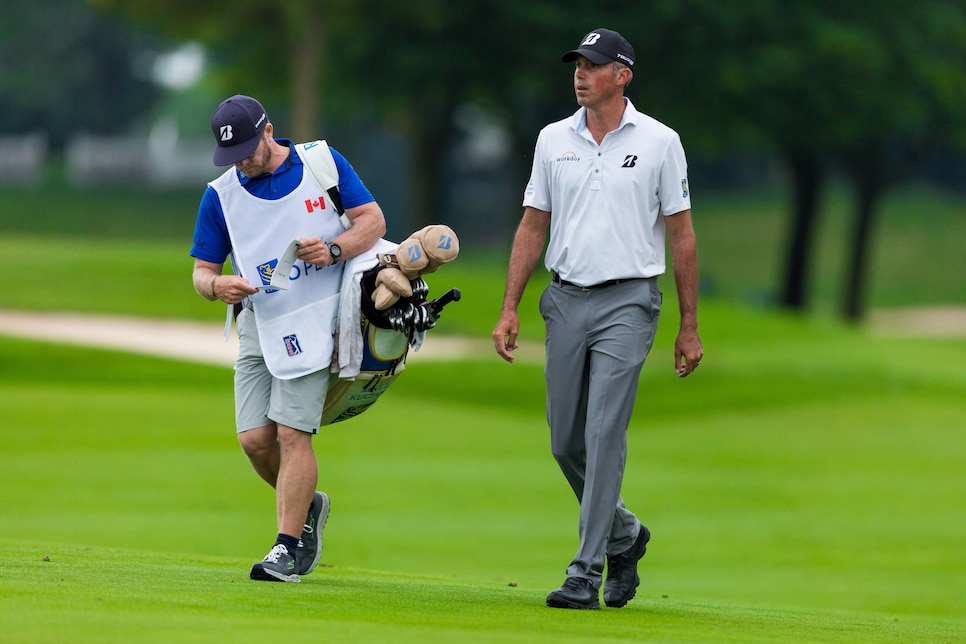 Matt Kuchar posted one of the most telling rounds of the year on Friday at the RBC Canadian Open. Coming five days after his emotional second-place finish to Jordan Spieth in the Open Championship and just a day after suffering dizzy spells at Glen Abbey Golf Club, when it would have been acceptable for Kuchar to WD, just the opposite happened. Kuchar played his last six holes in five under with an eagle and three closing birdies to make the cut on the number. "I knew I needed some good golf to make the cut," Kuchar said after the round. "I was really pleased to come through, make the cut and be around for the weekend." Kuchar was also asked if the extra effort was a result of his loyalty to the title sponsor and one of his sponsors, RBC. Admitting that the last two weeks were draining, that the dizziness was "just fatigue," Kuchar said he would have played just as hard had it been the Byron Nelson or the Masters. "There's not a week on the PGA Tour schedule that I don't want to perform, that I don't want to go after the title, that I don't want to put my name on the list of champions," he said. "I'm always going to give it my best attempt."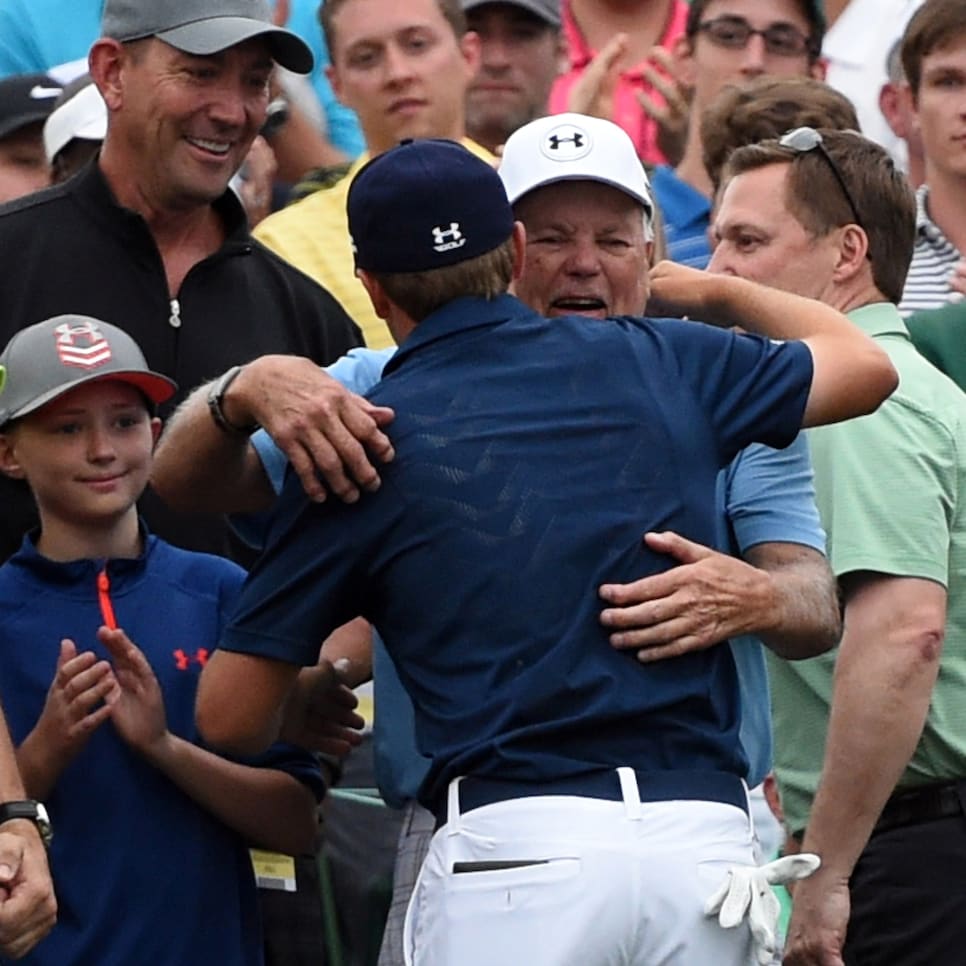 When we spoke on Friday afternoon, Julius was just getting home from his round with the men's golf association at Olde Point Golf & Country Club in Hampstead, N.C. "Played 18, shot 102, which is good for me," Julius said, quickly segueing to the time 12-year-old Jordan played with his friends and shot 75 to win all the money. That was a proud day for Julius, as was two Sundays ago, after witnessing the Spieth rally to win the claret jug and enter Nicklaus territory as the only players to win three different majors before their 24th birthday. As the oldest member of Team Spieth noted, "He's in real good company." Julius took part in a family reunion over the weekend that included Jordan's mother, Chris, and will make the 221-mile ride from Hampstead to Charlotte in his hatchback with the scooter in the back, hoping to witness history at next week's PGA Championship. "Everything has happened so fast," Julius said. "I think he's up for it."
From a perception standpoint, the naming of Rick Smith to replace Jim McLean and bring his golf academy at Trump National Doral was an important acquisition for Eric Trump. By hiring one high-level instructor to replace another, the executive vice president of the Trump Organization sent a message about what the press release referred to as, "South Florida's premier golf destination." McLean was based at Doral for 26 years and ranked No. 3 on Golf Digest's 2015-2016 Fifty Best Teachers in America list. Smith is 31st on the current list but has worked with Phil Mickelson and Lee Janzen during major-championship runs and got Eric's attention during negotiations with Phil over the golf course he's re-doing for Trump in Bali.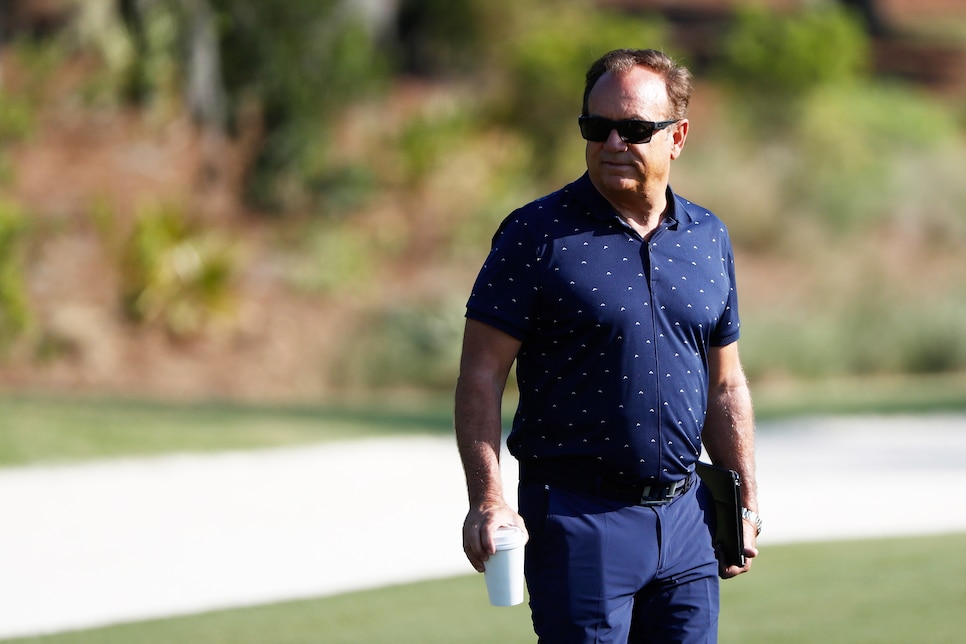 Sam Greenwood/Getty Images
Smith is Mickelson's design partner and was on the radar when an agreement couldn't be reached with McLean to continue on with the teaching academy. "Time for a change," McLean told me from his golf school in Park City, Utah, one of many he operates worldwide. "Doral is a unique property, a huge place, and I assume Rick will do well there." McLean landed on his feet, too, starting Jan. 1 at an old-school resort famous for its Donald Ross golf course, the Biltmore Miami in Coral Gables. Smith, who was looking to relocate in South Florida, has a link to Doral in that same year that McLean was hired there; Smith coached Rocco Mediate to a playoff victory over two-time U.S. Open champion Curtis Strange at the then Doral-Ryder Open. Like McLean, he can relate to what it's like leaving a resort after 30 years. From 1986-2015 he was instructor, course designer, and owner of the Treetops Resort in Michigan.