The Loop
'I have done...nothing wrong,' Mickelson says regarding investigation
DUBLIN, Ohio -- Nothing wrong. That was Phil Mickelson's mantra after his Saturday round at the Memorial as he addressed questions related to reports that he is the subject of an insider-trading investigation.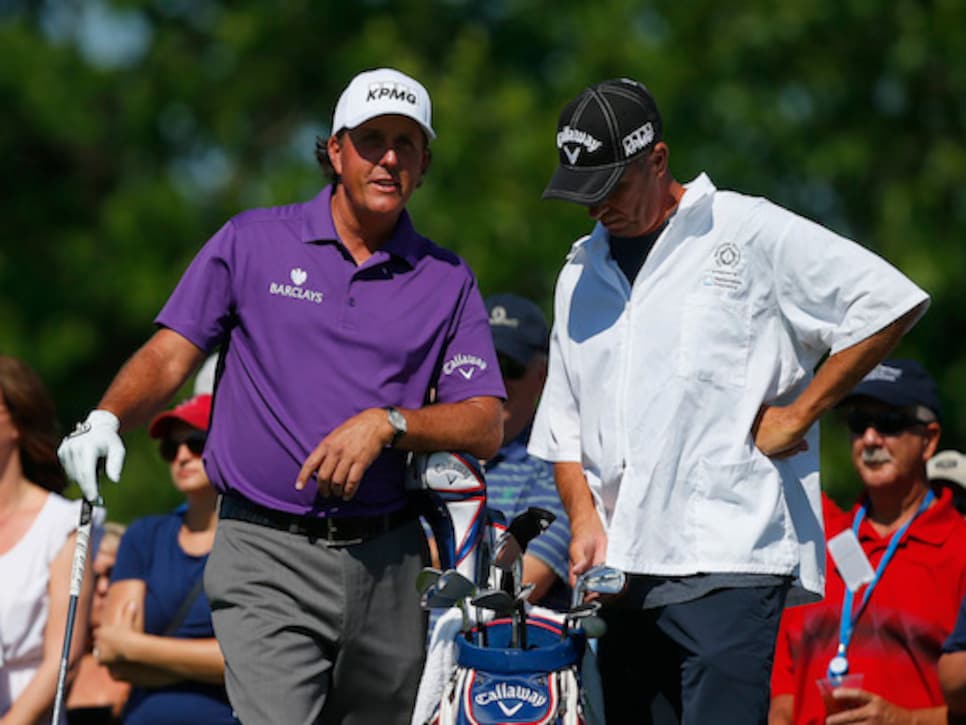 Sounding confident and assured while repeating the phrase "nothing wrong" three times in a four-minute press gathering near the scorecard signing area at Muirfield Village, Mickelson reiterated the stance from his 2 a.m. issued statement that he has been cooperative with the FBI, and intends to continue to be cooperate.
"I have done absolutely nothing wrong," Mickelson said. "And that's why I've been fully cooperating with the FBI agents, and I'm happy to do so in the future, too, until this gets resolved. But for right now -- and hopefully it will be soon -- but for right now I can't really talk much about it."
After making clear he did not want to say any more to the 30 or so media members huddled in the small room outside a walkway where a large crowd of autograph seekers were waiting, a freshly credentialed reporter from the Wall Street Journal attempted to ask two questions related to the details included in the initial Wall Street Journal story.
"You should know; you wrote the article," Mickelson said, before the Wall Street Journal reporter corrected him to note that he did not write the article. Mickelson was aware of reporter Scott Calvert's affiliation because the scribe had attempted to question Mickelson prior to his third-round 72.
Reuters reported that the investigation has been known to Mickelson for more than a year when he was approached about the case at Teterboro (N.J.) Airport by FBI agents. When Mickelson was asked about that first meeting, a PGA Tour official intervened and instructed reporters to "move on or this will be over."
Mickelson was then asked about whether he had considered withdrawing from the Memorial because of the revelation of the investigation.
"No, of course not," Mickelson said.
Mickelson paused and reflected before answering repeated questions about whether the investigation during the last year has been a distraction.
"Not until Thursday," he said.
The second time around, he elaborated.
"I think that as a player you have to be able to block out whatever is going on off the golf course and be able to focus on the golf course," he said. "And it's not going to change the way I carry myself. Honestly, I've done nothing wrong. I'm not going to walk around any other way."
Mickelson then left the podium and exited to a waiting throng of autograph seekers, where he signed for the next fifteen minutes.