'i've lost it, mate'
'I hate him': Tour pro flips out over pro-am partner prank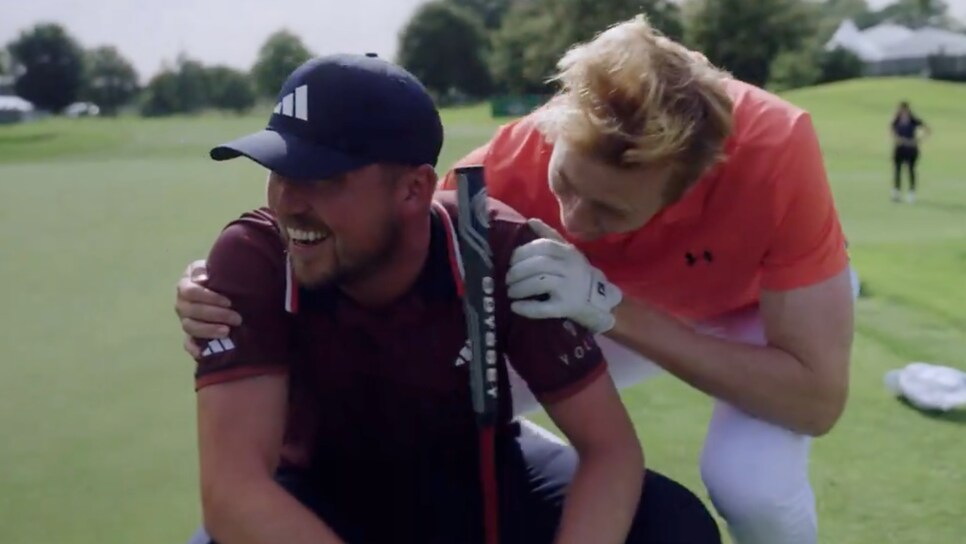 We've all had to make it work with a terrible playing partner from time to time. They won't stop picking up their phone. They keep on chirping in your ear. They try to use your clubs. At a certain point, you want to fight them, but (most likely) you keep your cool, get through the 18 and live to tell the tale.
Well, what if you were being recorded the entire time? What if you were paired with "the worst pro-am partner ever?" What if everyone else was in on it? Hopefully, this doesn't happen to you, but it did happen to DP World Tour pro Richard Mansell, who was just pranked with the worst pro-am experience of his life.
In a golf mash-up of "Impractical Jokers" and "Punk'd"—we'll keep Ashton Kutcher mentions to a minimum right now—the DP World Tour decided to destroy Richard Mansell's sanity by pairing him with comedian Josh Pieters at the Horizon Irish Open Pro-Am. Pieters had the mission to be the worst playing partner of all time, and, man, did he accomplish the task.
We'll let you watch the video above for the ins and outs but it all started with Pieters showing up 10 minutes late and it just got worse and worse from there. James Morrison, Mansell's friend and fellow DP World Tour pro, gave the prankster tips from time to time such as "keep talking absolute nonsense. In his ear like a buzzing bee all day long."
Some of the standout bits include a Duolingo stint in the middle of the round, asking to "have a spin" with Mansell's driver and smashing his club near the end just for good measure.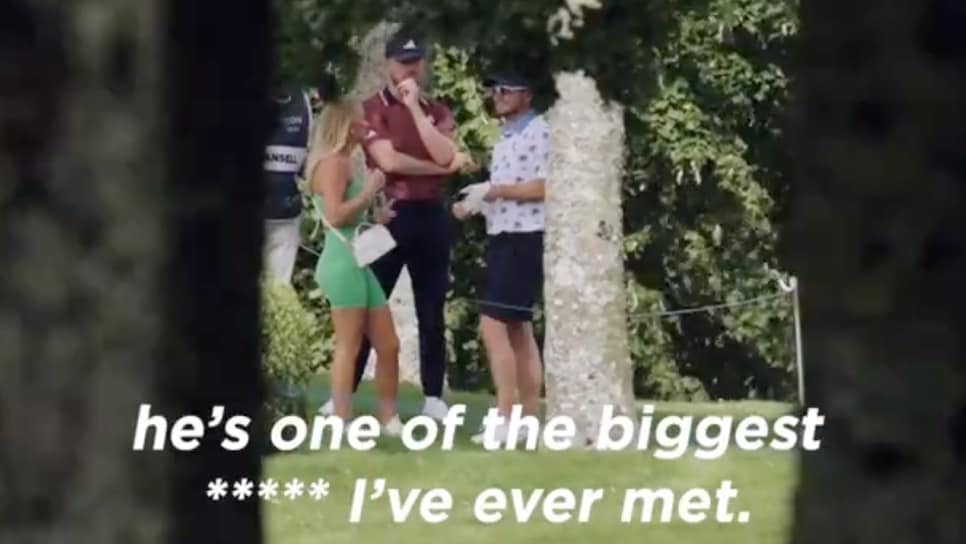 You can see Mansell get angrier and angrier throughout, bitching to whoever's within earshot, and eventually telling Pieters, "I was honestly about to knock you out." He takes it as well as one can once the jig is up, but Mansell may be taking a break from pro-ams for the foreseeable future, and for good reason.
Mansell ended up making the cut (good for him) and finished the Irish Open at T-54 with a four over. We wouldn't be shocked if he takes a little vacation after this one though. If anyone deserves a few days of rest and relaxation, it's definitely this guy.